If you still have quite a way to go on the road of becoming an independent and skilled kitchen expert you've come to the right place. There are no stupid questions regarding cooking and kitchen appliances! Well, quite frankly there are some, and you are guaranteed to find most of them here alongside with satisfying answers. Let's get straight into the FAQ, tips and tricks and cooking trivia all in one!
[this article features affiliate links]
How to easily soften a stick of butter?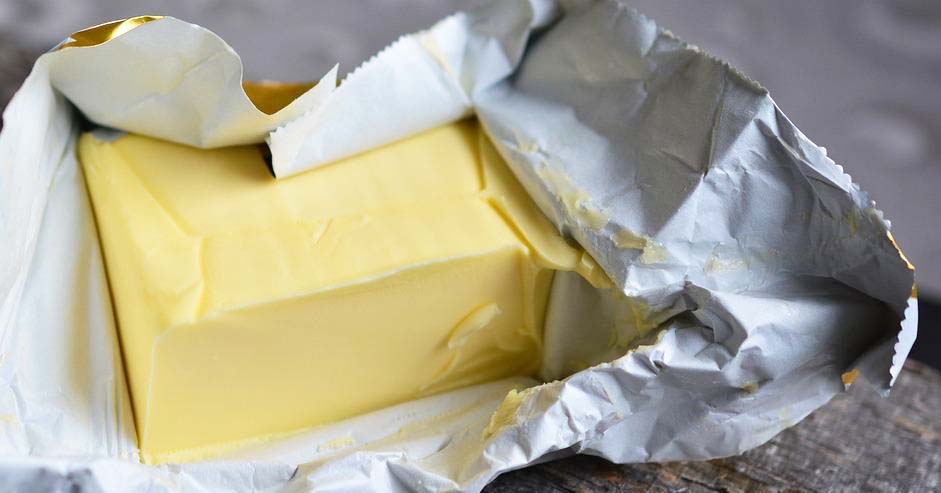 Say you want to use some butter for your sandwiches or toasties and you've incidentally forgotten to take the butter out of the fridge beforehand – happens to most of us. There are a few ways to soften your butter to make it usable for toasts or sandwiches almost right away.
One good way is to simply try grating a stick of butter on a standard kitchen grate. This will result in quite a few strings of now softened butter that is extremely easy to apply to bread in seconds. It's a nice alternative to actually heating the butter up.
Another good way is to use a thing called a "butter bell" (like this one) to keep your butter soft at all times. Butter bells can help you store your butter outside of your fridge without worrying about it going bad too fast. There are a lot of cheap and quality butter bells available on Amazon. They can keep your butter outside of the fridge even for up to 30 days without refrigeration.
Can non-stick cooking sprays damage non-stick coating on your pan?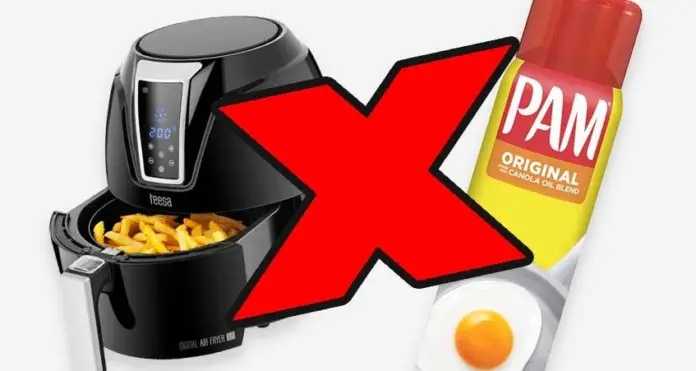 Non-stick cooking sprays such as PAM, can actually damage a pan that already features a non-stick surface form the get go. This is because these kinds of sprays are made with regular pans in mind – those without a factory issued non-stick coating.
Not only nonstick cooking aerosols are bad for your non-stick pans, but also they are a threat to all kitchen appliances that make use of non-stick surfaces (such as air fryers or sandwich makers). Remember, non-stick sprays and no-stick surfaces just don't get along.
How To Prevent Food Sticking To An Air Fryer? – Simple Solutions!
What's the alternative? Instead of aerosol sprays, you should get a simple refillable oil spray bottle, and fill it with a higher quality natural oil of your choice. This way you will be able to ditch the harmful non-stick sprays and make sure that your pan coating won't get damaged and won't chip overtime.
Can you fry using olive oil?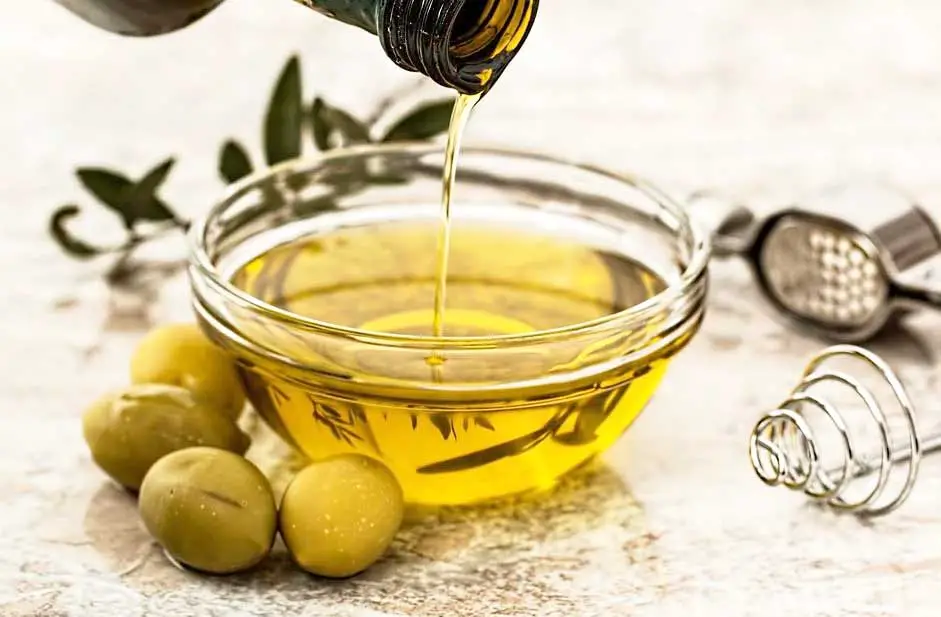 Yes! Both cooking sauté and deep frying is possible and safe when it comes to olive oil. Quality extra virgin olive oil not only is great in carrying the taste of your food, but also helps to reduce the risk of heart disease. This makes it a great help when preparing fried dishes.
Just remember that most kinds of extra virgin olive oils can have a relatively low smoke point – this can make them a little bit trickier to safely deep fry with. Always be sure that you're far from your cooking oil's smoke point temperature to avoid grease fires. For that you can use a simple oil thermometer – it costs only a few bucks!
Should you cook meat that's not thawed?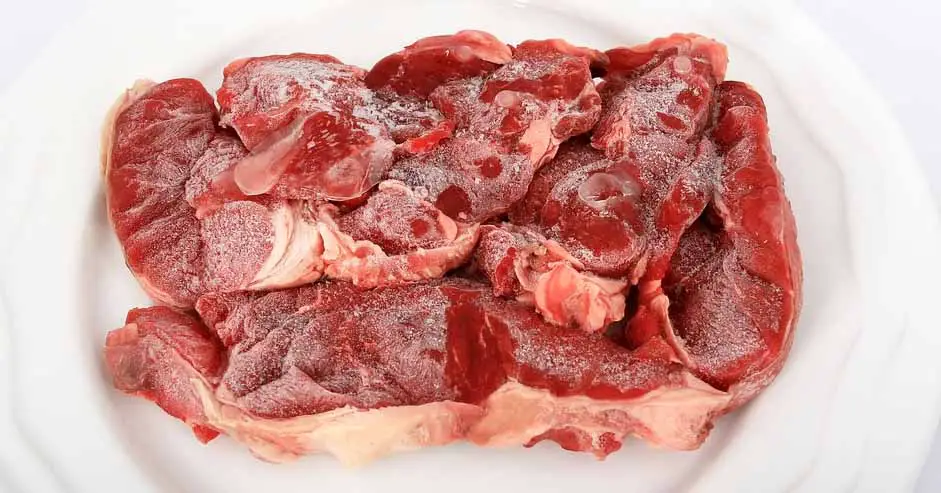 Cooking smaller pieces of meat that's not thawed and is still frozen is generally safe, however it might take a little bit more time to cook this way (approximately 50% more time on average). Pre-diced or pre-sliced meat is the best for that.
When it comes to some steaks, chicken and pork, not defrosting the meat before cooking might actually help you not overcook the cuts and give them a nice browned texture.
When it comes to bigger pieces of frozen meat, such as a whole chicken, a whole turkey or a really thick steak you are generally advised to defrost the meat before cooking. If you try and cook a large piece of frozen meat it might not reach the right cooking temperature at its core. This may lead at best to unevenly cooked meat, and at worst to food poisoning.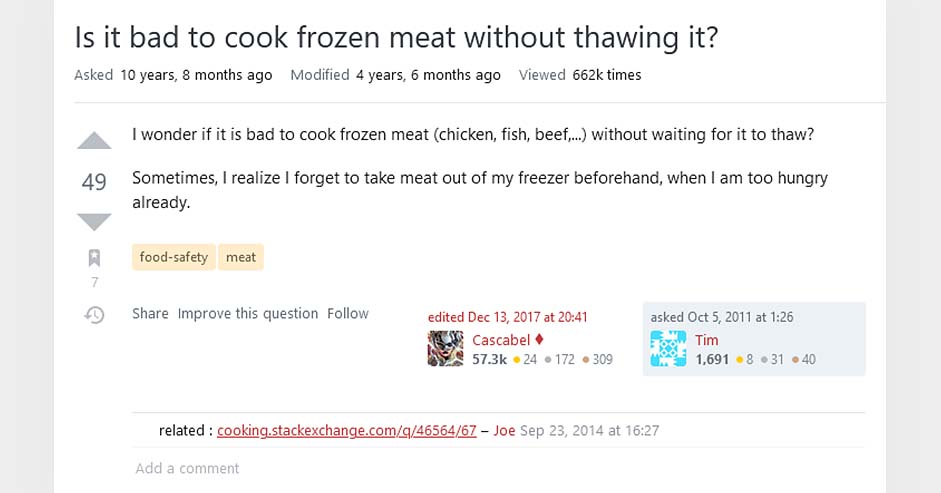 The only place where frozen meat should not be cooked at any circumstances is a slow cooker. This is because during the slow cooking process the temperature of the meat might be held in the ~30-140°F range for too long, and this can support the growth process of dangerous bacteria such as salmonella.
How to cook without using oil?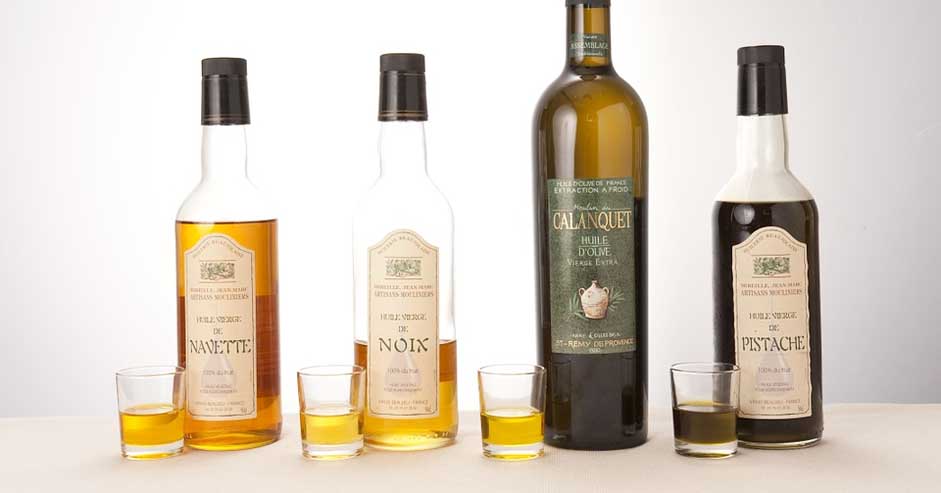 With the oil prices on the rise, you may have been wondering, can you really cook without using any oil? Well, there are quite a few ways to do just that!
You can use other things to lubricate your pan and to aid with the cooking process in a similar way cooking oil does – broth, vinegar, soy sauce or simply – water, all these can act as oil substitutes in certain situations.
Make use of quality non-stick pans – a good pan really makes a difference especially if you plan to prepare your meals without using even a drop of cooking oil.
Roast more – roasting meat and vegetables is possible without using any additional cooking oil, and you can easily do it with the aid of your basic convection oven.
Bake! – baking is a process that doesn't require cooking oil and if you don't do it often, maybe that's a perfect time to start.
Get yourself a brand new air fryer! – seriously, air frying is currently one of the most popular and widespread substitutes of deep frying. Be sure to give it a try!
Check out the abundance of cooking oil free recipes online. If you want to ditch cooking oil completely you should definitely get inspired by thousands of oil-free dish ideas available on the internet for free.
Air Fryer Buyer's Guide – How To Choose Your First Air Fryer (Quick & Easy)
Should you boil potatoes before frying or roasting them?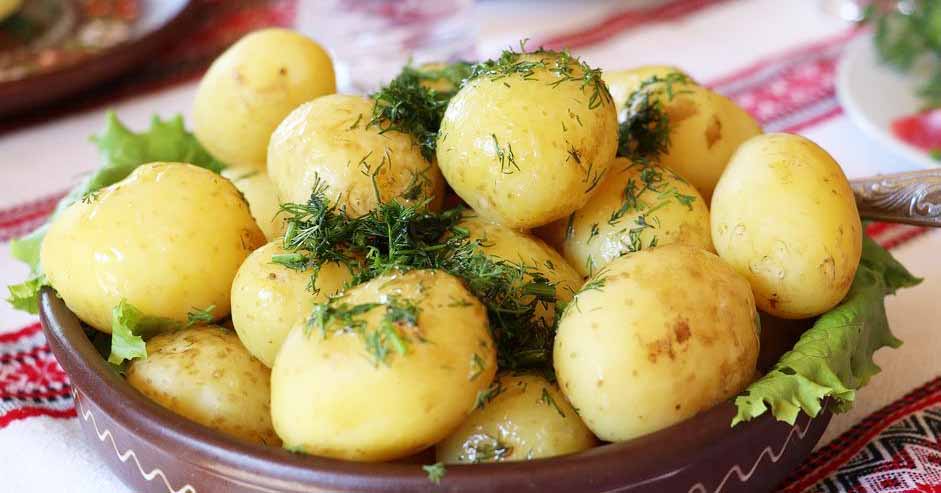 Parboiling your potatoes before frying or roasting them is actually a common practice for that extra crispiness. If you're frying or roasting larger potato pieces or whole potatoes, parboiling them beforehand can also assure that their insides will be cooked properly and evenly.
Parboiling simply means putting the food in boiling water for enough time that it starts to soften, but taking it out before it actually fully cooks.
The definitive answer to that question is: you can boil your potatoes before frying or roasting them if you want that extra crispy exterior texture and evenly cooked insides, but you don't really have to do that either. All depends on the particular dish you're making and your tastes.
Do you have to wash all fruit before eating or cooking them?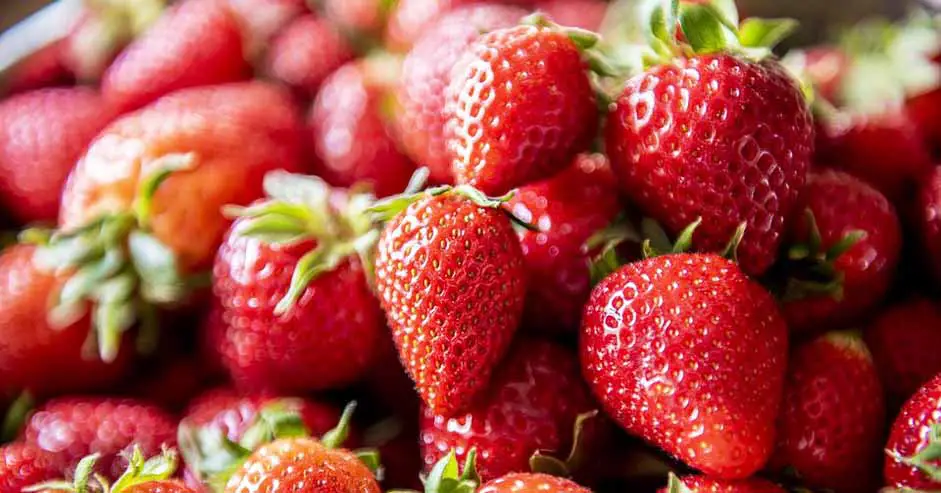 You should wash all fruits and vegetables before eating. Main reasons for that are:
There might be some residue from agrochemicals and pesticides left on a harvested fruit. These kind of agents are commonly used in the place the fruits or vegetables were grown and harvested and there is always a chance that there will be at least some minuscule amounts of them still present on your fruits.
Insects sitting on fruits or vegetables in the open can easily contaminate it with various bacteria during direct contact with their surface.
Besides the two basic reasons mentioned above, you need to realize that lots of people touched the fruit you bought before you, be it store customers or store workers. The most hygienic way to enjoy fruit acquired from a store is to wash them under a stream of clean water to minimize the risk of food poisoning.
Can you eat raw broccoli?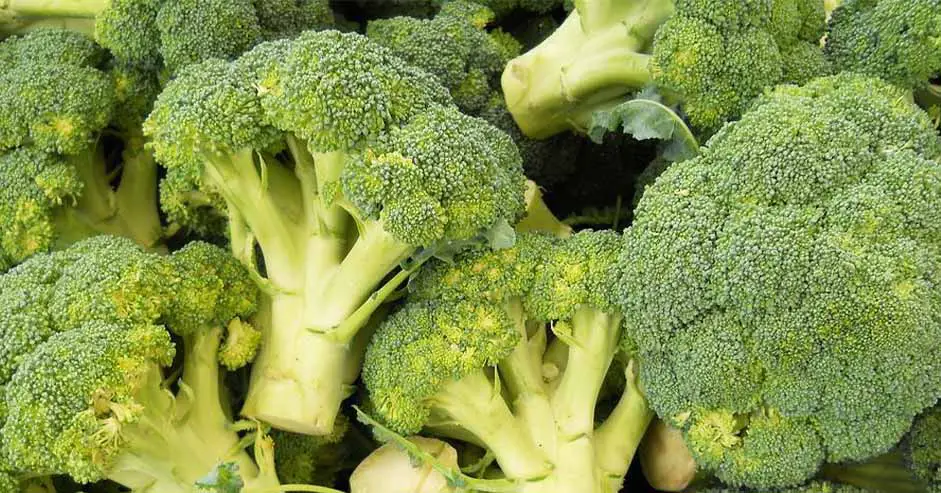 Eating raw broccoli is perfectly safe, provided you wash it properly first under a stream of clean water.
You can safely eat broccoli raw and it's in general more nutritious than eating it boiled, although it's proven that the most efficient way to get most out of broccoli nutrient-wise might just be to blanche it before eating.
Blanching means simply putting the vegetable in boiling water for a short while, short enough so that they don't start to cook.
If you're in a hurry though, you can safely snack on some of that raw broccoli. Just be sure to wash it first!