Learn how to make raw vegetables taste better with these 8 surprising ways to add flavor and excitement to your meals and make eating fresh vegetables less boring. From spicing it up with herbs and dips to grilling and stuffing, these tips will make eating raw veggies a delicious experience even for picky eaters.
[this article features Ebay & Amazon affiliate links]
1. Spice it up: Add flavor with herbs and spices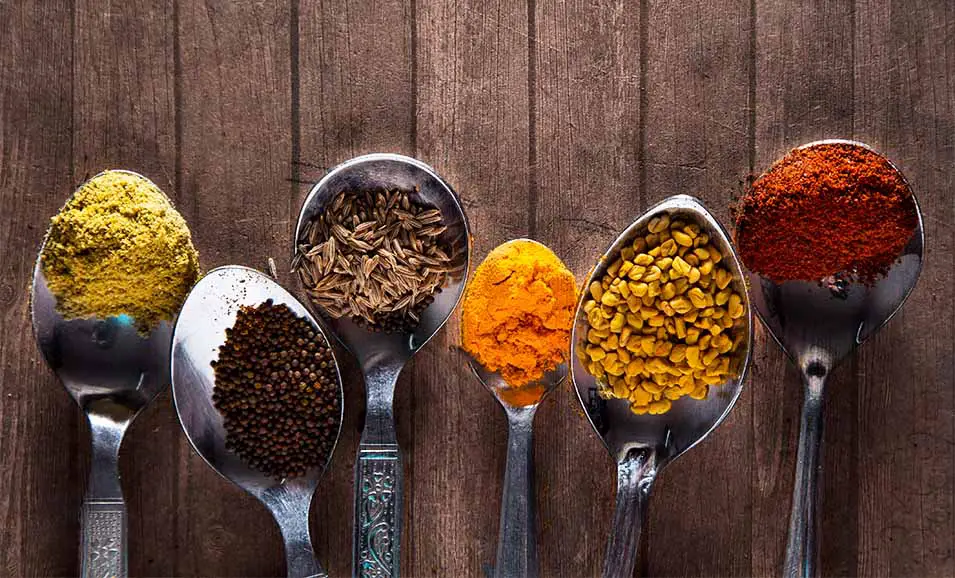 If you're wondering how to make your raw veggies taste better, adding herbs and spices is one of the easiest ways to give them a flavor boost. Not only do herbs and spices add taste, but they also can in many cases provide a range of health benefits adding to the healthy aspects of the vegetables you're eating.
For example, turmeric is known for its anti-inflammatory properties, while garlic can help boost the immune system. You can use dried or fresh herbs and spices, depending on what you have on hand.
Some popular options include basil, oregano, thyme, cumin, and paprika. You can sprinkle them over your veggies before cooking, or mix them into a dip or dressing for a more complex flavor. For a neat example, you can try mixing Greek yogurt with dill, garlic powder, and lemon juice for a delicious dip to pair with raw veggies.
2. Dip it: Pair veggies with tasty dips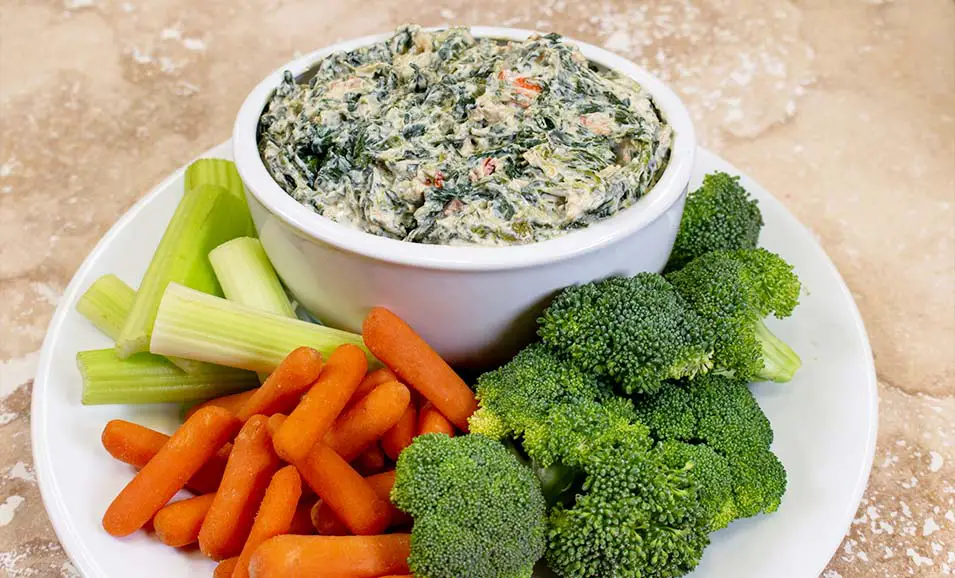 Dips are a great way to add flavor and texture to raw vegetables. Whether you're looking for a creamy or tangy dip, there are plenty of options to choose from. Hummus, guacamole, tzatziki, and ranch are all classic dips that pair well with raw vegetables like carrots, cucumbers, and bell peppers.
If you're feeling adventurous, try making your own dip using Greek yogurt, herbs, and spices. You can also switch up your dip game by trying out different types of salsa or even a spicy peanut sauce. There are so many great possibilities here!
3. Roast it: Bring out the sweetness with roasting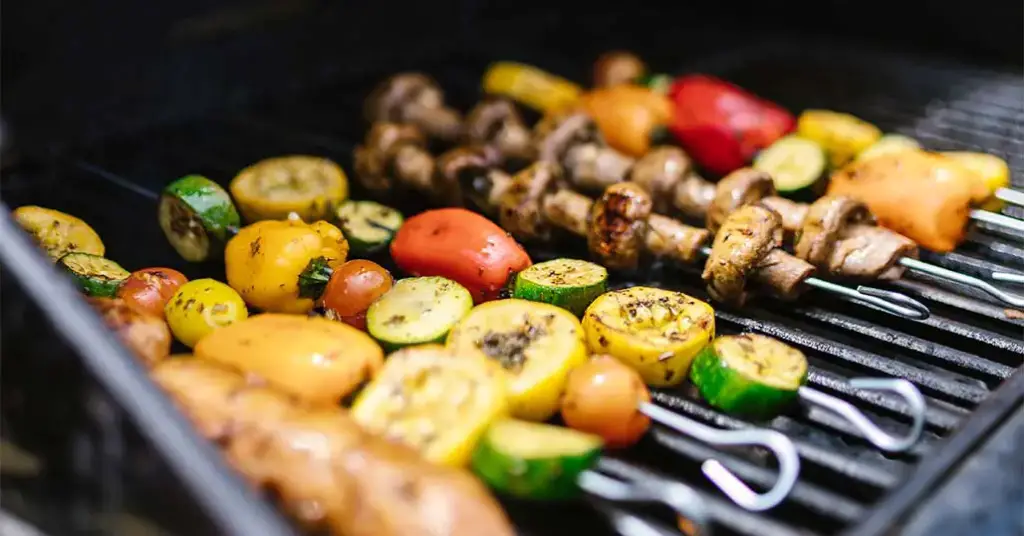 Although eating roasted veggies isn't exactly eating them raw, you really should consider it! Roasting is one of the easiest and most delicious ways to prepare fresh vegetables. The high heat caramelizes the natural sugars in the vegetables, bringing out their natural taste and creating a crispy and delicious exterior. Roasting also gives vegetables a rich, complex flavor that may be hard to achieve with other cooking methods.
To roast vegetables, simply toss them in an oven safe dish, spray them with a bit of olive oil, add your favorite herbs and spices, and then put them in the oven. You can also spread them on a baking sheet if you don't have an oven safe dish on hand. Roast in a preheated oven at 400°F for 20-25 minutes, or until tender and golden brown.
The cooking time will depend on the type of vegetables you're preparing, as well as the size of the vegetable pieces you're roasting.
Roasted vegetables are versatile and can be used in a variety of dishes. They can be served as a side dish, added to salads, or used as a topping for pizza or pasta. Some of the best vegetables for roasting include sweet potatoes, carrots, Brussels sprouts, cauliflower, and broccoli.
Roasting is a great way to make vegetables taste good for picky eaters. The caramelized exterior and rich flavor make them more appealing to those who may not enjoy the taste of raw vegetables. Plus, roasted vegetables are a great source of fiber, vitamins, and minerals, making them a healthy addition to any meal.
Try experimenting with different seasonings and herbs to find your favorite flavor combinations. Rosemary, thyme, and garlic are all great options for adding flavor to roasted vegetables. And if you're looking for an extra boost of nutrition, try adding some chopped nuts or seeds to your roasted veggies for added crunch and protein.
Now let's get back to actual raw vegetables, shall we?
4. Blend it: Make a Delicious Veggie Smoothie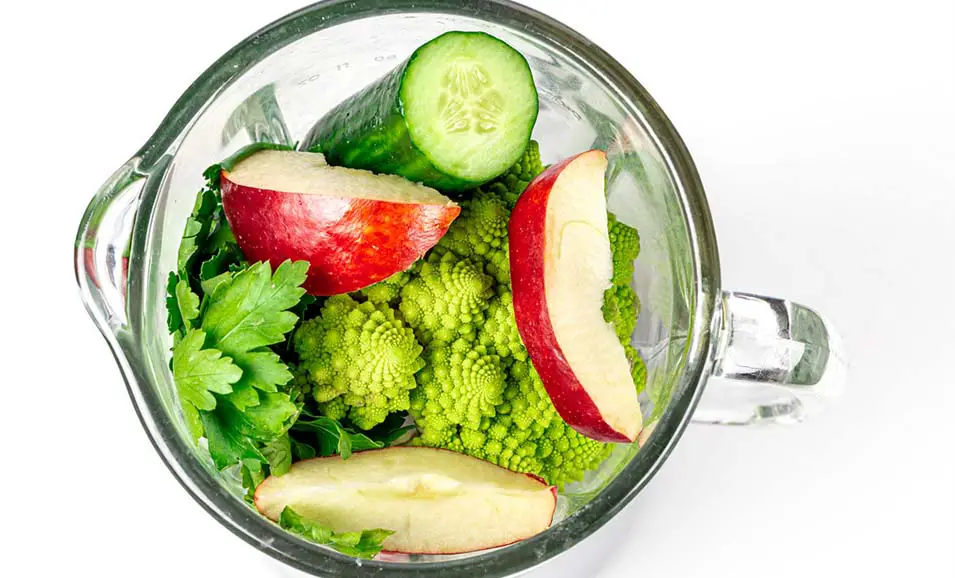 If you're looking for a quick and easy way to get your daily dose of vegetables, try making a veggie smoothie. It's a great way to increase your vegetable intake without having to eat a salad. Plus, it's a delicious and refreshing way to start your day.
To make a veggie smoothie, start by choosing your vegetables that you want to include in your fresh and healthy smoothie drink. Some great options include spinach, kale, cucumber, carrot, and beetroot. Then, add some fruit to sweeten the smoothie and neatly mask the taste of the vegetables. Bananas, berries, and mangoes work well.
Next, add a liquid base such as almond milk, coconut water, or plain water. This will help to blend the ingredients together. Finally, add any additional flavorings such as honey, ginger, or cinnamon.
Blend everything together until smooth and enjoy your delicious and nutritious veggie smoothie. It's a great way to start your day on the right foot and get all the nutrients your body needs.
5. Marinate it: Infuse flavor with a marinade
Marinating vegetables is also an excellent way to add flavor to your dishes. It's easy to do and doesn't require any fancy equipment. Simply mix your favorite marinade ingredients together, add your veggies, and let them sit for a while. The longer you marinate your vegetables, the more flavor they will absorb.
Some great marinade ingredients include olive oil, vinegar, soy sauce, honey, and garlic. You can also experiment with different herbs and spices to create your own unique marinade blend.
Marinated vegetables are perfect for grilling, roasting, or serving as a side dish. They're also great for adding to salads or sandwiches. So next time you're wondering how to make raw vegetables taste better, try marinating them for a neat burst of extra flavor!
6. Top it: Add crunch and flavor with toppings
Using appropriate toppings is a great way to add texture and flavor to your freshly cut veggies. They can turn a bland vegetable dish into a delicious and satisfying meal. Some popular toppings for veggies include nuts, seeds, croutons, cheese, and breadcrumbs.
Nuts and seeds are a great way to add crunch and healthy fats to your veggies. Toasted almonds, pecans, or pumpkin seeds can add a nutty flavor and satisfying crunch to your dish. You can also try sprinkling some chia seeds or hemp seeds for a boost of protein and omega-3s.
Croutons are a classic topping for salads, but they can also be used on roasted veggies. You can make your own croutons by toasting bread cubes with olive oil and spices, or you can buy them pre-made. They add a satisfying crunch and can help absorb any excess moisture in your dish. As you can see, all this is slowly leading us into making a neat vegetable salad!
7. Steam it: Retain nutrients and flavor with steaming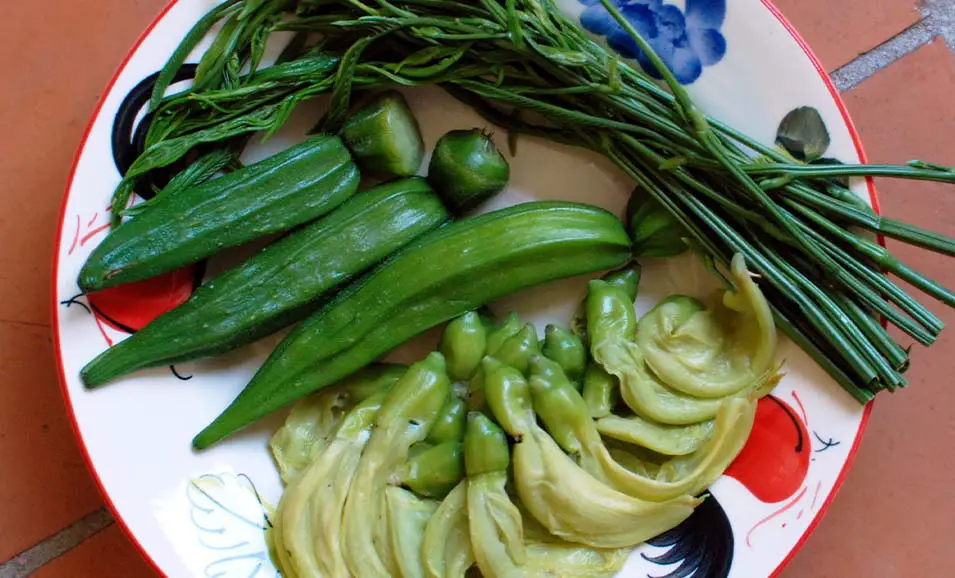 Steaming is a healthy and easy way to cook vegetables while retaining their nutrients and flavor. All you need is a steamer basket, a pot of boiling water, and your favorite veggies. Simply place the veggies in the steamer basket, cover the pot, and let them steam for a few minutes until they are tender and bright in color.
Steaming is especially great for delicate vegetables like broccoli, cauliflower, and asparagus, which can easily become overcooked and mushy when boiled or roasted. Steaming also helps to preserve the color, texture, and flavor of the vegetables, making them more appealing to picky eaters.
To add more flavor to your steamed veggies, you can then season them with herbs, spices, or a drizzle of olive oil. You can also steam veggies with other ingredients like garlic, ginger, or lemon slices to infuse them with additional flavors.
Steamed veggies can be enjoyed on their own, served as a side dish or added to salads, soups, stir-fries, and other dishes. They are also great for meal prep as they can be stored in the fridge for a few days and reheated quickly in the microwave or on the stove.
Overall, steaming is a simple and healthy cooking method that can help you increase your vegetable intake and enjoy their natural flavors and nutrients. Give it a try and see how it can transform your otherwise simple and boring raw veggies into a delicious and nutritious meal.
8. Make it into a salad: Our way to go!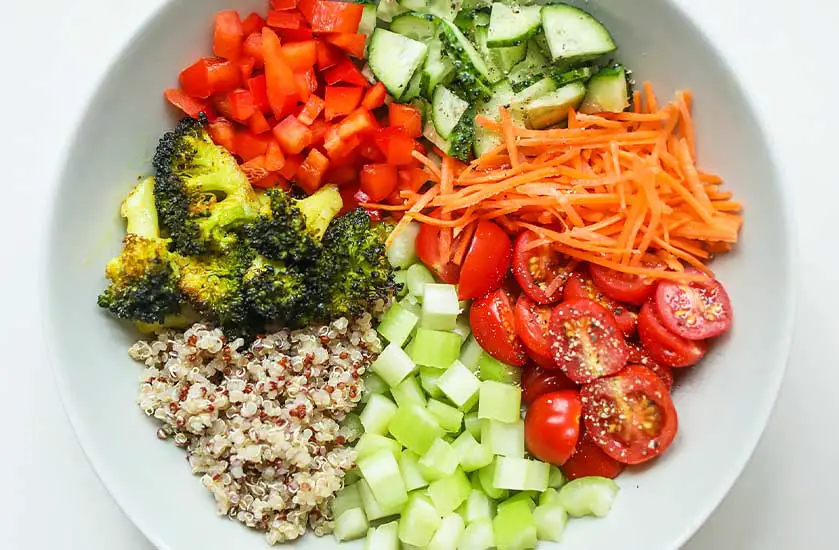 Finally, here is our way to go about eating and enjoying healthy fresh raw vegetables. Mixing all of your favorite veggie flavors in a self-made improvised vegetable salad!
Here, the possibilities are nearly endless, and there really isn't a bad way to do it. Cut your veggies up, add a mix of your favorite herbs and spices, sprinkle some salt and pepper to taste and mix it with some olive oil. Top it with your favorite salad dressing (ours is 100% vinaigrette dressing) and you're all done!
There are so many different taste combinations you can achieve, that we do think that enjoying raw vegetables in a salad is the best way to go about it, whether you're looking for a healthy addition to your diet for yourself, or your kids!
Make Your Raw Vegetables Enjoyable!
Eating raw vegetables is great for your health, but it can be challenging to make them taste good, especially for picky eaters. However, as we've hopefully been able to show you, there are many ways to increase vegetable flavor and make them much more enjoyable.
You can spice them up with herbs and spices, pair them with tasty dips, roast them to bring out their natural sweetness, grill them for a smoky flavor, blend them into a delicious smoothie, marinate them to infuse flavor, use them as a filling for stuffed dishes, top them with crunchy and flavorful toppings, and steam them to retain their nutrients and flavor.
With these ten ways to make veggies tastier, you can enjoy eating raw vegetables and improve your diet at the same time. Next time you're wondering how to make vegetables tastier, try one of these methods and see the difference it can make!