Electric oven vs. gas oven – which one should you choose? In this article we will go over all the most important differences between gas ovens and electric ovens, to help you choose the right solution for your kitchen. Gas heated ovens and electric heated ovens are quite different and both have unique qualities that you should know about. Let's get right into this detailed comparison!
[this article features Ebay & Amazon affiliate links]
The internal temperature and pre-heating differences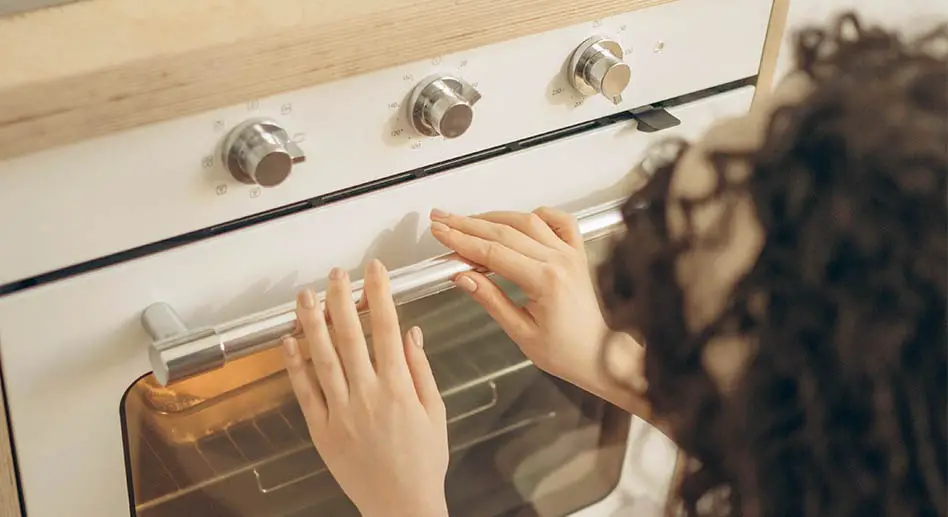 Most simple gas ovens don't make it easy for you to control their internal temperature with high accuracy, and can often be somewhat inconsistent when it comes to even heating of their interiors.
The temperatures in gas heated ovens without any built-in thermostats (temperature controlling electronics) are much harder to control, as you have to manually assess the inside temps and adjust the gas flow using the regulation knob, all by hand.
Electric ovens on the other hand in most cases have thermostats built-in by default, letting you set and maintain a specific temperature all throughout the cooking process. Some will let you know that your set temperature has been reached via a built-in display, some using nifty light indicators.
Another thing here is the previously mentioned consistency of heating, which is an important matter for some more experienced cooks. Consumer grade gas ovens at times can be harder to evenly heat up than electric ones, and they often feature internal spots that will always be way hotter than the rest of the ovens interior (the so-called hot-spots).
To sum it up, temperature control in simple gas ovens can be much harder than in electric ones.
The simplest gas oven models often feature just a single bottom heating surface, while electric ovens will most of the time have cooking modes enabling you to heat your food simultaneously from above and below. That's another thing to keep in mind.
Which one is more efficient – gas or electricity?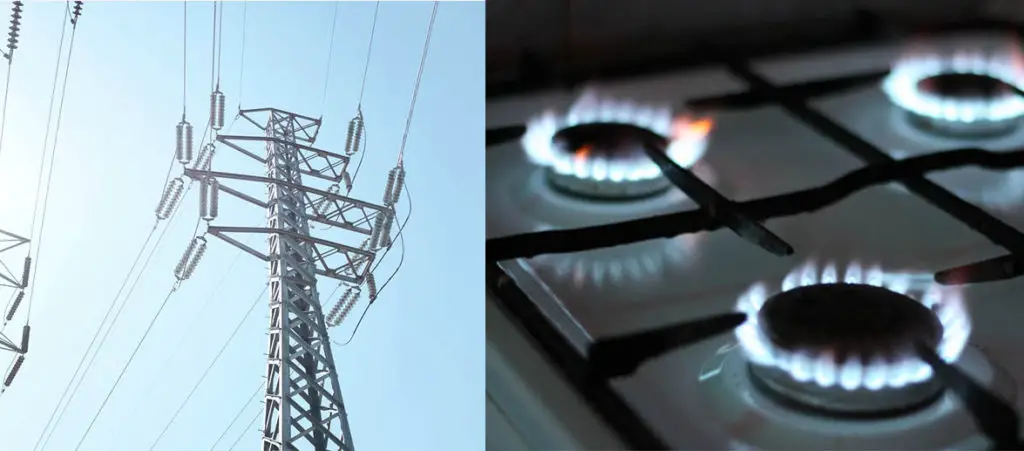 On average, a generic gas oven will heat up a lot faster than a consumer grade electric oven. This can mean much faster pre-heating (at times even up to two times quicker).
Heating coils or other types of electric powered heating elements in your electric oven will always need quite some time to heat up, while a gas flame in a gas oven will be able to supply heat instantaneously.
This really boils down to – quick pre-heating and below average temperature control in gas ovens and much slower pre-heating with close to perfect temperature control when it comes to electric ovens.
Gas ovens as we'll see later, don't usually feature convection fans – making use of the convection fans in convection ovens makes the heating of the oven's interior even faster, can assure even spread of heat, and thus even cooking of your food.
This adds to the overall efficiency of an electric oven, as this means that food can be prepared faster and with less energy used. This however is still a generalization, as different appliance models naturally will have different energy outputs to begin with.
The efficiency of your chosen appliance will of course also depend on the price of gas/electricity in your area.
Baking with gas oven vs. with an electric oven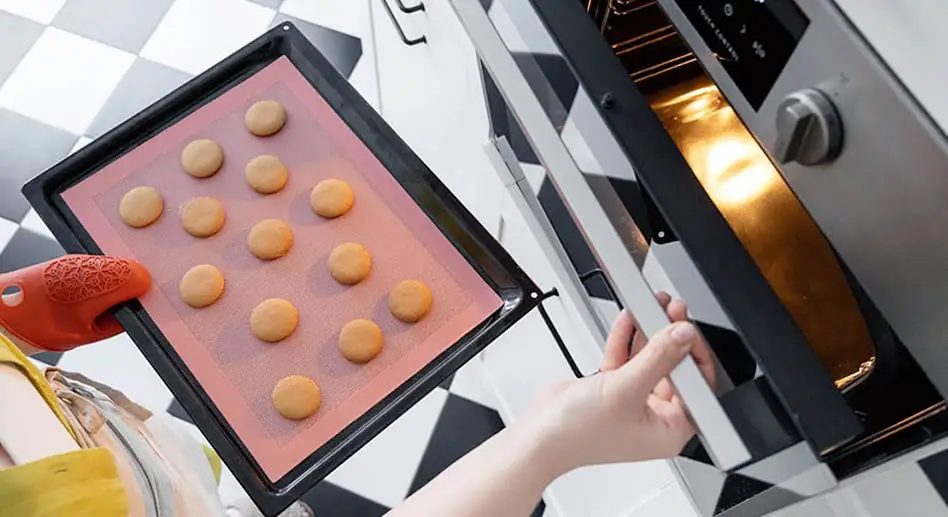 So, which one is better for baking – a gas oven or an electric oven?
Making bread, cakes and other pastries in a gas oven is typically a better idea. This is because, with most pastries you may want to make use of the natural internal moisture of a gas powered oven. Let's take a closer look at that.
Gas powered ovens – internal moisture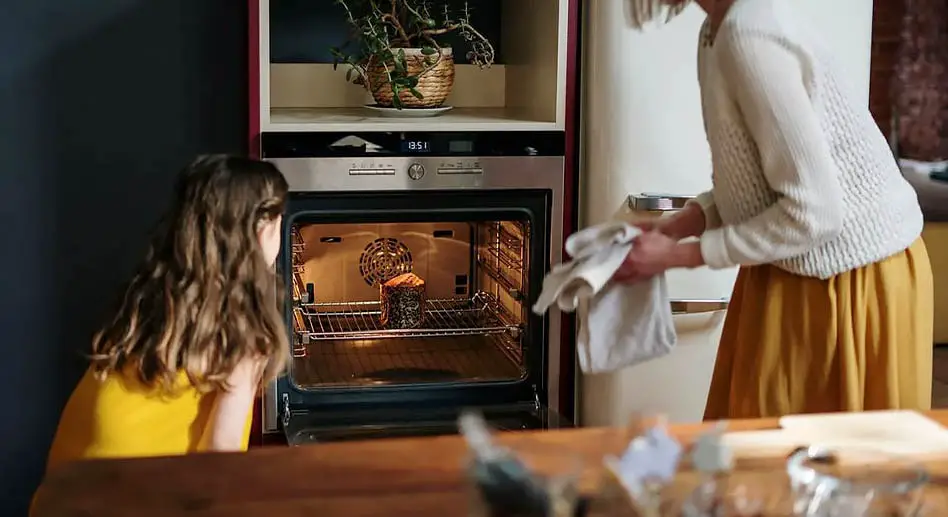 The gas oven maintains a certain level of internal moisture due to the nature of gas combustion process that is ongoing inside the appliance during operation. This may or may not be desirable, depending on which kinds of food you might want to prepare using your oven.
Electric ovens don't have that going on, as their heating surfaces are heated up using electricity, so there is no natural moisture inside the appliance.
If you're all about preparing your pastries in an environment that's not completely dry by default as it is in electric ovens, you're gonna want to choose a gas oven for your kitchen.
Although this difference is notable, it's in no way a deal breaker, as the moisture of your baked pastries obviously does not only depend on the environment they are prepared in. It's just that the internal moisture of gas powered ovens is their constant characteristic and you cannot really get rid of it. That's just one of the things to keep in mind.
How about the overall costs? – gas vs. electricity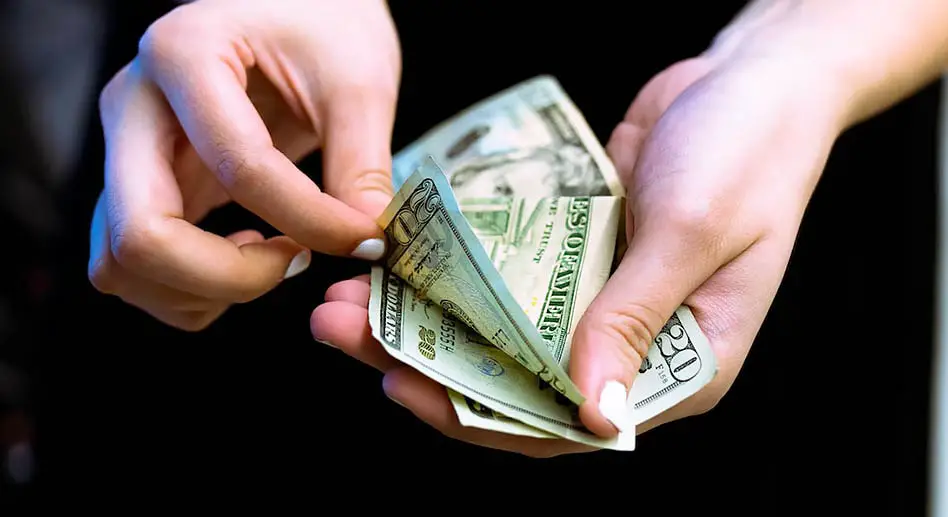 Is a gas oven cheaper in operation than an electric oven? Well, it really depends on the price of electricity in your country, state or region.
These prices can vary much, and you can only assess the cost efficiency of gas vs. electricity when it comes to your oven, if you refer to the current prices in your area.
In general however, gas prices have a natural tendency to be lower than prices of electricity. Again, you'd have to refer to the specific prices in the place you live, but this seems to be true most of the time.
Top 6 Reasons Why You Really Need An Air Fryer!
With all that in mind, you should also note that gas ovens are generally a tad pricier to install than electric ones, because of the higher complexity of the whole process.
Conveniently, you can easily check the current average electricity and gas costs in your country on the GlobalPetrolPrices.com site here.
Another thing to keep in mind here is that not every household will have gas installation readily available – for example, some condos are built without the option of gas heating and without the option of connecting gas powered appliances.
No gas line in your home – no gas powered oven. If that's the case with your apartment, your only option is settling for an electric oven.
Will a gas oven work without electricity?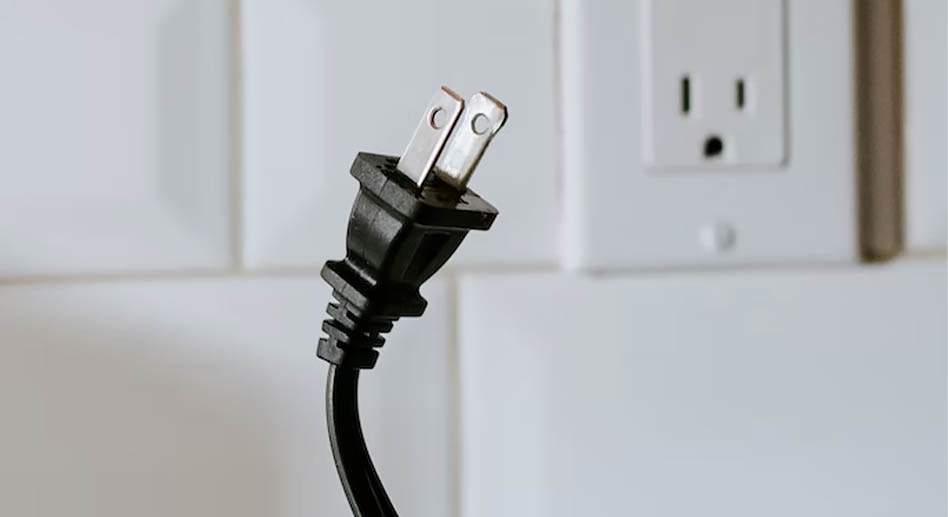 It depends on whether or not it has additional electrical parts that are vital to its correct operation.
Some gas oven models feature auto-ignition systems powered by electricity and almost all of them have internal heat-resistant lights so that you can see your food while its being prepared inside the oven. All these functions require electricity to work and it depends on your particular appliance if its able to function without them.
Regular gas range vs. dual fuel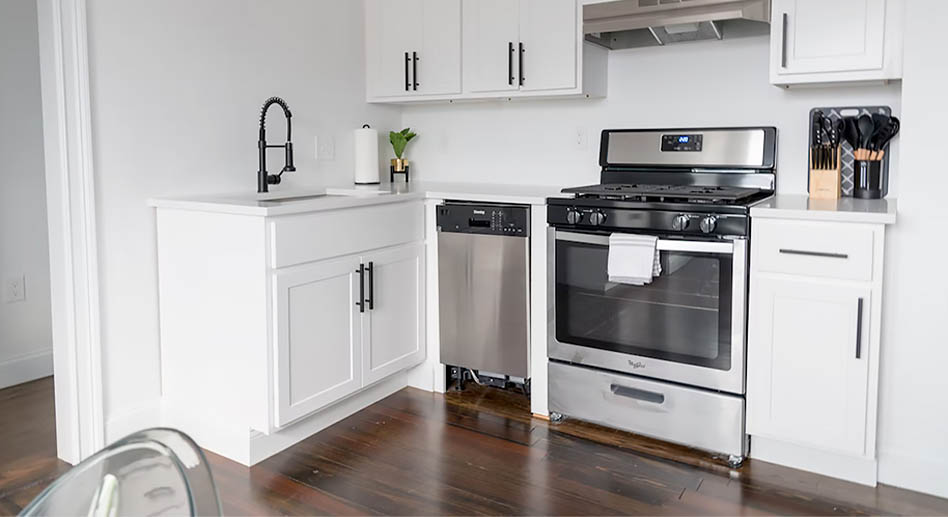 If you decide to settle for not just a standalone oven, but a full range set, you might have to choose between a regular gas range and a dual fuel range.
In regular, classic gas range sets, both the cooktops and the oven are heated with gas. When it comes to dual fuel ranges, the cooktops are heated with gas, and the oven – with electricity.
Getting a dual fuel range gets you the best of two worlds – gas stove with all its pros over the electric stoves, and an electric oven which has many advantages over a simple gas heated oven.
Gas oven safety & security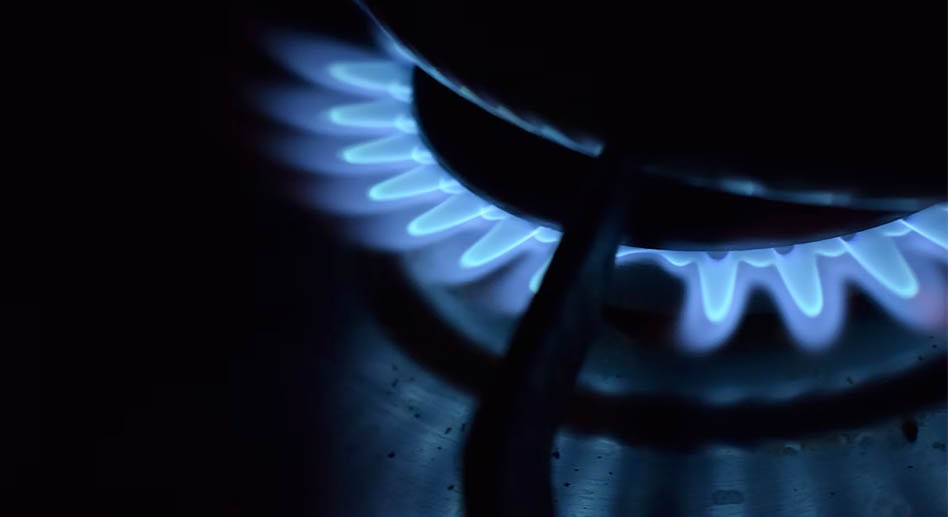 It goes without saying, that gas ovens making use of burning fossil fuel to produce heat, can pose a threat if they are not installed correctly, used correctly or maintained in a proper way.
Modern gas ovens however, have many safety features that can prevent accidental gas leaks or leaving the gas flow on without the flame being lit.
All in all, if you're a kitchen safety freak, although modern gas ovens can be really secure if used correctly, you might want to resort to getting yourself an electric oven, which if it doesn't feature gas cooktops, won't be making use of burning gas at all.
Convection and additional features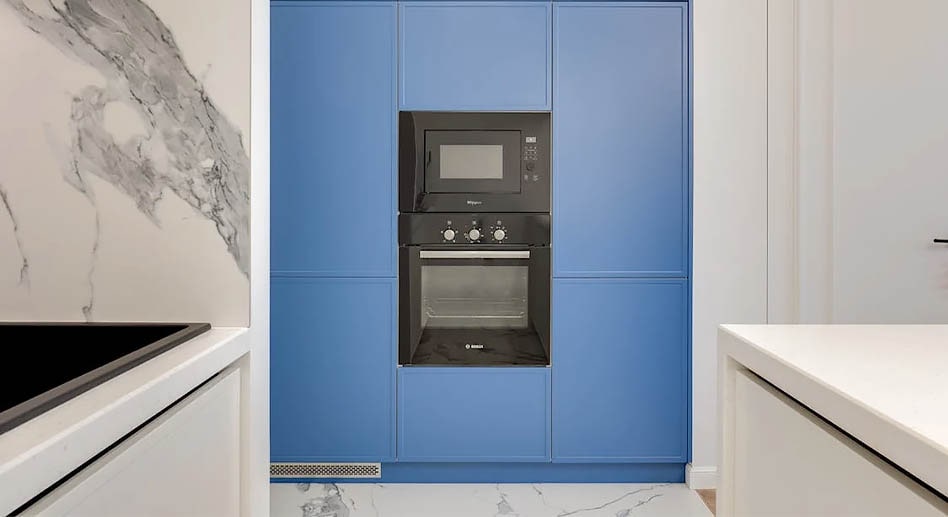 When it comes to electric ovens, on average they have way more additional quality-of-life features built-in. One of these features (besides accurate temperature controls) is often a convection fan.
Electric ovens in the convection oven variant are equipped with an internal fan which enables you to make use of the convection process for preparing your food. Gas ovens usually because of the way their heating system works, don't feature convection fans and thus don't allow you to make use of the even heat distribution possible to achieve in electric convection ovens.
Gas ovens featuring convection fans do exist, albeit are a bit more rare.
Did you know that air fryers are kind of like small convection ovens – but are they the same?
Convection ovens have many pros including the mentioned even heat distribution, and they make food much harder to burn.
Try a convection oven one time and thank us later, you won't be keen on going back to regular conventional ovens anymore, trust us on this one!
Gas vs. electric oven – pros and cons
Here are all the most important pros and cons of both electric and gas ovens listed, so that you can grasp which benefits one solution has over the other:
Gas oven pros and cons:
Pros:
Very fast pre-heating.
Can still work when the power goes out (depending on the specific model).
Gas has a tendency to be cheaper than electricity.
The internal moisture is a plus for some people.
Cons:
High internal humidity – combustion related moisture.
Low temperature setting accuracy.
Often uneven internal heating.
Gas powered appliances require care, maintenance and proper installation.
Electric oven pros and cons:
Pros:
Much better temperature control compared to a gas oven.
Can have many nifty additional features such as double heating surfaces.
Electric ovens often come in variants with internal convection fans.
Cons:
In most cases slow pre-heating.
All the moisture you need for the cooking or baking process has to be supplied with the food.
The conclusion – which one should you choose?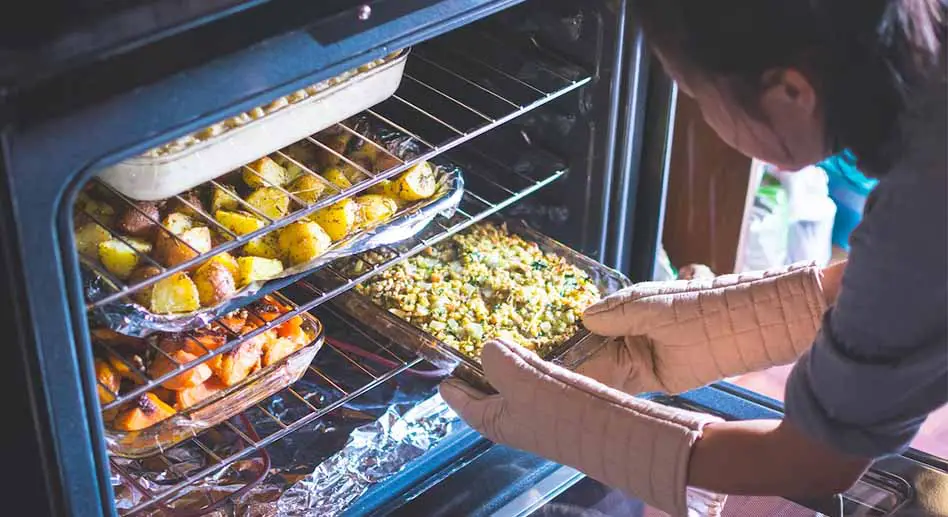 As you can see, there are quite a lot of things you have to keep in mind when choosing between an electric and gas powered oven for your kitchen. All in all, a quality electric oven seems to be the best choice for most kitchen adepts and people who want a simple, safe and efficient experience preparing their everyday meals.
Gas ovens undeniably have certain qualities that can be desirable by some, however these days they don't seem to be that much of a common choice anymore.
In our honest opinion, if you want not only a standalone oven, but a full range set, the best option to go for would be the dual fuel way. As we've said before, it gives you the best of both worlds and will definitely add to your kitchen's overall flexibility.
Air fryers are really similar to electric convection ovens, but: Are Air Fryers Just An Overrated Gimmick? – An Honest Opinion
Main article photo: SHVETS production