What should you look for in a deep fryer? How to you choose a deep fryer? Are deep fryers worth it? Deep fryers are kitchen appliances that have many benefits, but choosing a right one might not be an easy task. If you're trying to do just that, you've come to the right place. Let's get straight into our detailed and straight-to-the-point deep fryer buyer's guide!
[this article features Ebay & Amazon affiliate links]
What are deep fryers exactly?
What is a deep fryer and what can it do? Who doesn't like homemade fried chicken? Many cooks and cooking adepts wonder whether investing in a deep fryer is worth it. It can also be hard to know which one to buy. Some people are turned away by deep fryers, but they can be really beneficial in creating favorites such as French fries, onion rings, and fried chicken.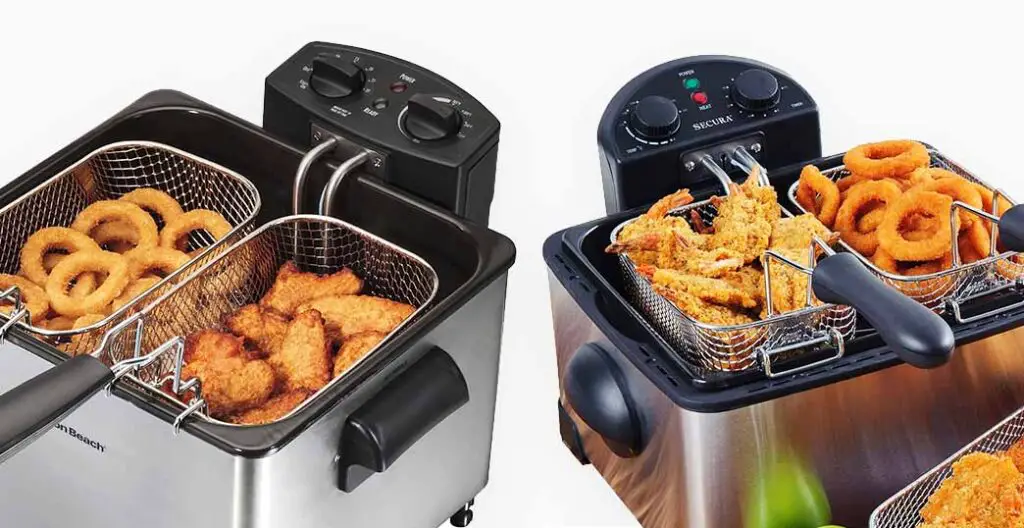 For those that aren't familiar with deep fryers, these kitchen appliances provide a safe way to submerge food into hot oil without the oil splashing and being burned. They're common in restaurants and are often used to prepare French fries and other deep fried foods. Though it's not one of the most well-known home cooking tools, it can be very beneficial in making delicious meals and expanding the possibilities of meal varieties. Here are some important pros of having a deep fryer in your kitchen.
How Do Air Fryers Actually Work? – Quickly Explained!
Deep fryers let you (among other things):
Safely submerge your food products in hot oil to deep fry them.
Prepare large amounts of fried food in one go.
Easily reuse cooking oil after frying for a few times – great saving potential!
Lower the risk of getting burned during and after the deep frying process.
Are Deep Fryers Worth It?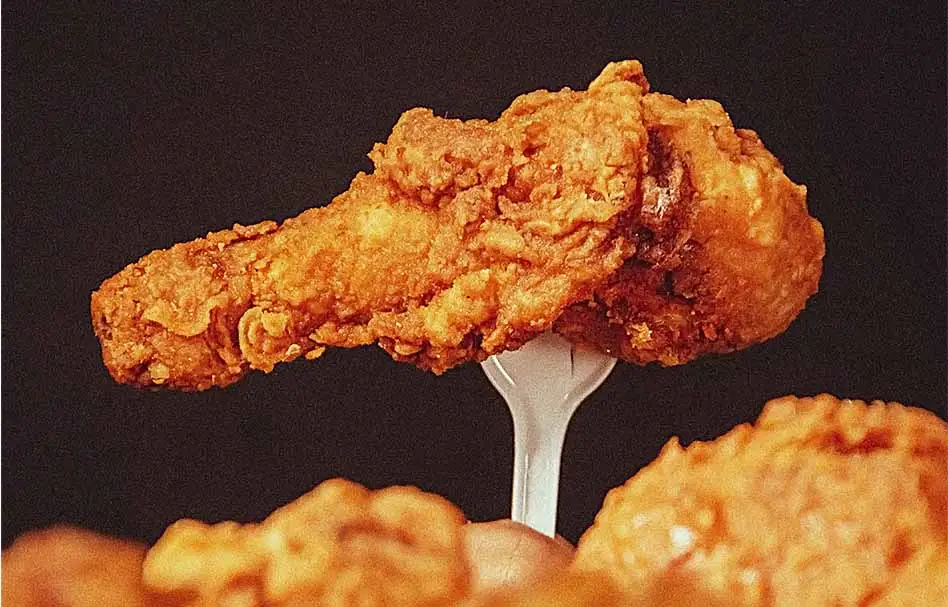 Should you get a deep fryer for your home kitchen? While some may argue no, you'll find that many people that own a deep fryer get good use out of them and very much enjoy having one at hand. There are different types of deep fryers, so you can find the one that best matches your needs in the kitchen. They'll make your cooking quicker and your food yummier, all while keeping you safer than frying with oil in a pan would.
But what food can you actually prepare using a simple basic deep fryer meant for home use?
Here are just some examples of foods that can be prepared using a deep fryer:
Donuts
Funnel Cakes
Churros
French Toast
Hush Puppies
Mozzarella Sticks
Cheese Curds
Beignets
If you're looking for other, more typical options, you should try:
Fried Okra
Fried Pickles
Onion Rings
Sweet Potato Fries
French Fries
There are way more of these, and you can always try something new and unique, like fried ice cream!
What to Look for in a Deep Fryer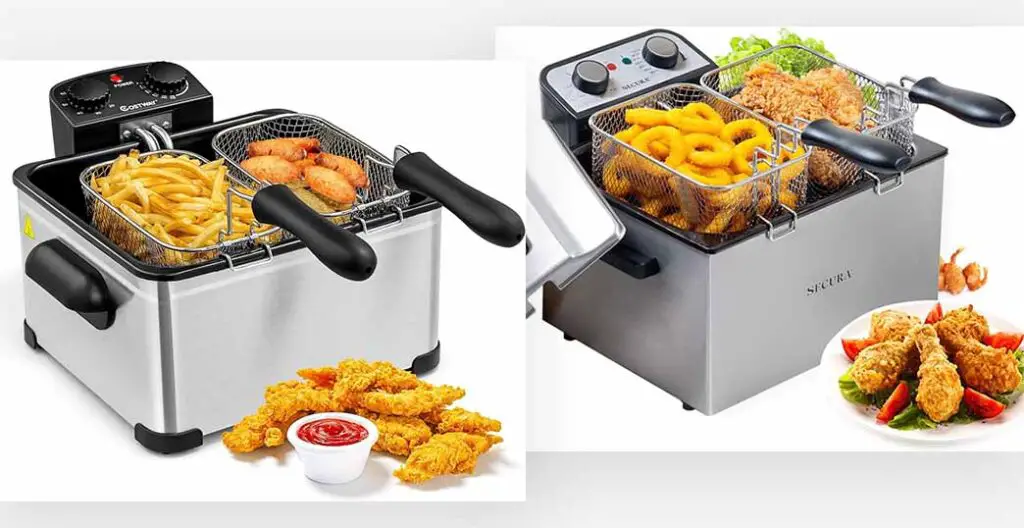 What to look out for when buying a deep fryer? When searching for your perfect deep fryer, there are a few factors to keep in mind. Safety is a priority in cooking, so you'll want to find one that is easy to use, and looking at the space you have in your kitchen to hold a deep fryer is another aspect. We'll guide you through some of the top things to consider while looking for a deep fryer. 
Deep Fryer Sizes
What deep fryer capacity should you get? Be sure that you're buying a deep fryer that will fit in your kitchen. If you live in a smaller space, you may need to consider a smaller countertop fryer that can easily be stored away.
When considering the size of your deep fryer, also think about how many people you'll be serving and what types of foods you want to make.
Top 10 Air Fryer Pros And Cons (Should You Get One?)
If you're planning on making only batches of fries for yourself, choose a smaller fryer (typically 1-1.5 quarts). On the contrary, if you're feeding a family of five and want to prepare a large chicken, you'll need to find a bigger one (so around 3 quarts).
It's also fun to bring out a deep fryer during parties, so you could find one with multiple baskets to fry different foods at once. In this case you should look at even larger models (~4 quarts and more) if only you have the countertop space to spare!
Check out this article over on kitchensnitches.com to learn even more: What Size Deep Fryer Do I Need?
Cost
Consider your budget before looking for a deep fryer. Smaller electric deep fryers are often the most affordable choices, but you should only get one if they suit your specific needs.
Bigger models, air fryers, and propane deep fryers can get up to $100-$200, same with larger commercial grade fryers. In general here is a wide range of deep fryers to choose from, so do your research and you should be able to find one within your budget.
Safety
Safety is of top concern when choosing a deep fryer. Hot oil can easily burn the skin, it's always best to exercise caution while handling it. It's important to find a deep fryer that includes safety features, such as an automatic shut-off that happens with the oil reaches an overly high temperature or a cord that will easily break off the appliance if tripped on instead of pulling the fryer down with it.
While most modern deep fryers you can get today have all the safety features you might need for home usage of the appliance, be sure to closely follow the instructions of the deep fryer you buy to ensure that you're using it correctly and staying safe. Keep an eye on it during operation and be ready to stop it if something seems off.
Deep Fryer: Gas or Electric?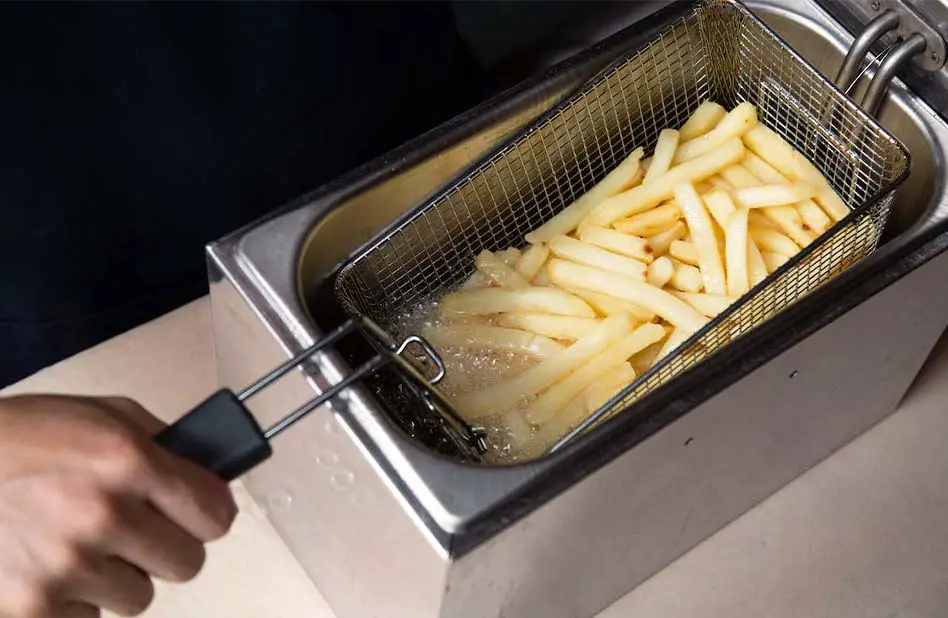 There are a few different types of fryers, and gas and electric are the most popular. While they're similar, there are still differences between the two, so make sure you're aware of the pros and cons of each before making your decision.
Electric Deep Fryers
Electric deep fryers are the most popular and most common fryers. They're safe and produce great results, so many home cooks love this option. They also come in a range of sizes, so the affordable ones are around $30-$50 while the larger ones are usually somewhere between $100-$200. They come with many benefits since they're usually safer than propane fryers and come in more affordable models.
Gas Deep Fryers
Gas deep fryers most of the time are for those looking for more efficient cooking. They are known for higher temperatures and faster heat times and offer more high-capacity options. These deep fryers are larger and commonly found in more commercial settings, such as restaurants and fast-food places. While they come in larger models, gas deep fryers are often affordable. Most people also say there isn't any difference in the taste compared to food produced from an electric fryer.
Deep fryer alternatives?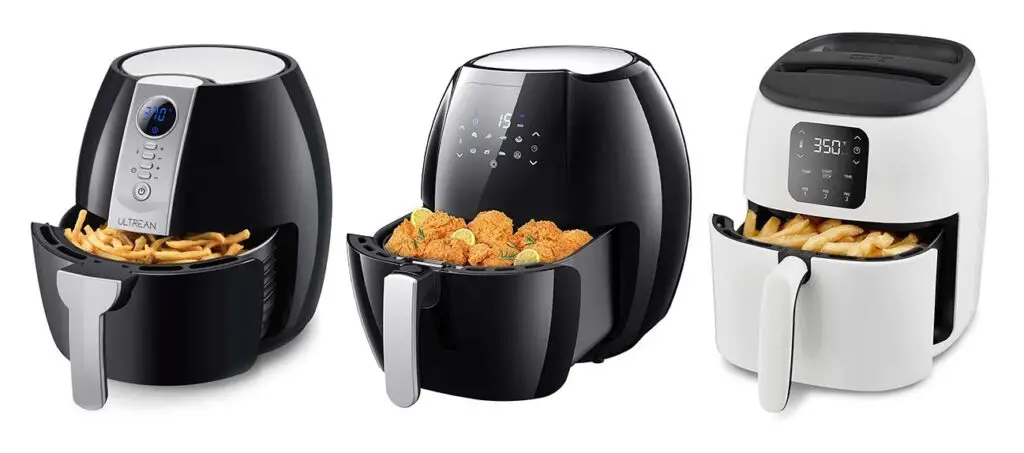 Other options for deep fryers include air fryers, which have gotten pretty popular lately. Air fryers are able to emulate the fried food texture pretty closely, and they enable you to use only minimal amounts of cooking oil or no oil at all during the cooking process!
While deep fryers are great, you should really consider getting an air fryer to extend your kitchen appliance arsenal. If you're wondering how do air fryers differ from regular convection ovens, check out this detailed comparison: Convection Oven vs. An Air Fryer (What's The Difference?). You will be surprised!
If you want to know more about air fryers you've come to the right place!
Enjoy Your Fried Food!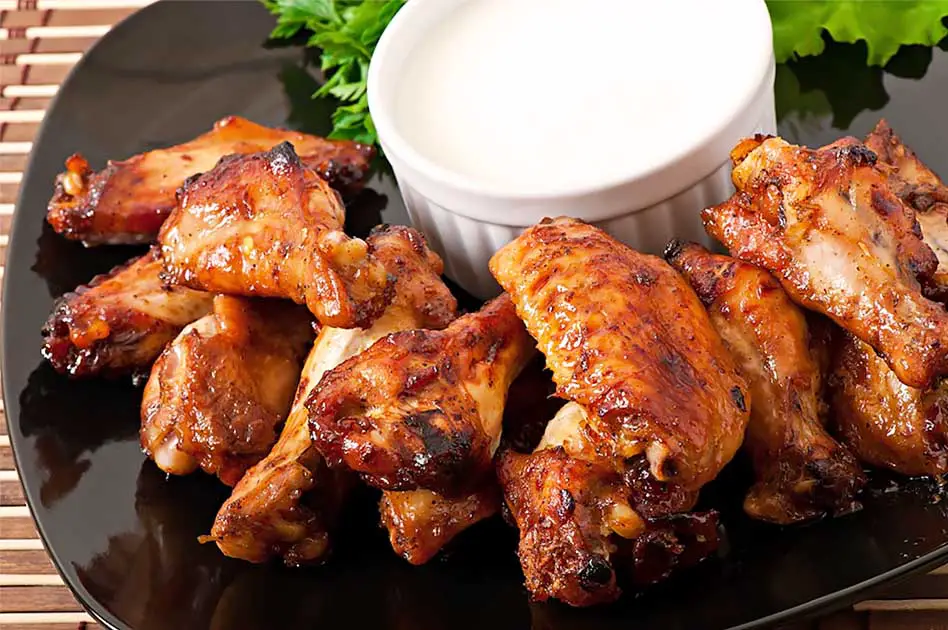 We hope this article helped you in choosing your first deep fryer as a home chef. There are so many great options out there that you're bound to find one that works for you. Enjoy the benefits of your new fryer and discover new ways of making food. Throw a party and serve your guests delicious food made with your appliance, or sit down for a nice meal with your family. You won't regret making the investment, so have fun and stay safe!