How To Get Into Medical Herbs – The Guide. Discover the world of herbal remedies and learn how to get started with medical herbs. Explore the benefits, common herbs, and how to grow your own herb garden in this comprehensive guide including a guidebook that you absolutely have to read through if you're serious about this topic! Read on!
Check out also: How To Start a Medicinal Herb Garden – A Quick Guide
Author's note: My dad has been planting, harvesting and preparing various herbal remedies for years now, all while working in a medical field editing hundreds of scientific articles related to both conventional drugs and treatments, and holistic medicine. Our family has benefited both from the traditional, natural remedies prepared in this way, and from conventional medicine, where the herbal treatment just wasn't enough in the short term. For me, the science-backed approach to holistic medicine is the priority when talking about these kinds of topics. Now, it's time for me to share with you the knowledge I've got. Let's begin with the quick introduction to herbal medicine and medical herbs!
1. The Basics of Herbal Medicine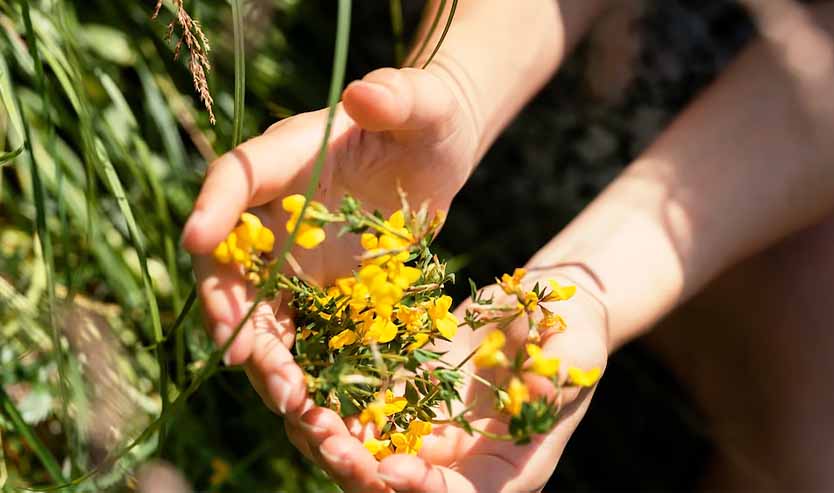 Herbal medicine, also known as phytotherapy or botanical medicine, is the use of plants and plant extracts to treat various health conditions and promote overall well-being. This practice has been around for centuries, with many ancient civilizations relying on the healing properties of plants as their primary medicine with the obvious absence of synthesized drugs.
There are three main categories of herbal medicine:
Whole herbs – The use of the entire plant or specific parts, such as leaves, roots, or flowers, in their natural form.
Standardized extracts – Plant extracts that have been processed to contain a specific concentration of active compounds, ensuring consistent potency and effectiveness.
Herbal supplements – Commercially available products that contain a blend of herbs or standardized extracts, often in capsule or tablet form.
It's important to note that herbal remedies can vary greatly in quality and effectiveness depending on how the herbs in question are planted, harvested, and how the final medicinal product is prepared, stored and so on. To ensure you're getting the most of your medicinal herbs, you have to learn quite a lot before you begin to prepare your own homemade remedies. Herbal rem
Remember that contrary to popular belief, some herbs may actually interact with the drugs you already take, so when in doubt always consult with a doctor before starting any kind of serious herbal treatment. With that said, let's move on to the various benefits of your homemade herbal medicine.
2. The Benefits of Using Herbal Remedies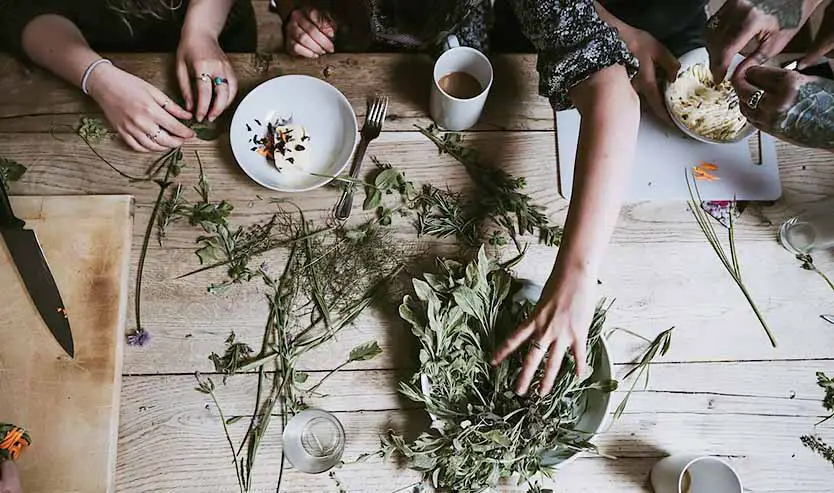 Herbal remedies have been used for centuries to treat various ailments and promote overall health. As more people become interested in natural healing methods, it's essential to understand the benefits of using herbal remedies. Here are some of the top advantages:
Natural and holistic approach: Herbal medicine with right approach overtime can focus on treating the root cause of an issue, rather than just masking symptoms. This approach promotes long-term healing and overall well-being.
Fewer side effects: Many conventional medications can cause unwanted side effects, whereas herbal remedies typically have fewer, if any, side effects when used correctly.
Cost-effective: Herbal remedies can be more affordable than prescription medications, making them an attractive option for those on a budget.
Easily accessible: Many medicinal herbs can be rather easily grown at home in your garden, making them readily available for use when you decide to bring your very own medicinal herb garden to life.
Customizable treatment: Herbal medicine allows for personalized treatment plans, as different herbs can be combined to target specific health concerns.
Complementary to conventional medicine: Herbal remedies can oftentimes be safely used alongside conventional treatments provided there are no interactions between the herbal and conventional medicine in your own treatment plan.
Keep in mind that while herbal remedies offer numerous benefits, it's crucial to consult with a healthcare professional before starting any new treatment, especially if you're taking prescription medications or have existing serious chronic health conditions.
3. Common Medical Herbs and Their Proper Uses
In the world of herbal medicine, there are countless herbs with various medicinal properties. Here, we'll focus on some of the most common and widely-used herbs, along with their proper uses. Remember, it's essential to consult with a healthcare professional before using any herbal remedies, especially if you're pregnant, nursing, or taking medications.
Chamomile: Known for its calming effects, chamomile is often used to treat anxiety, insomnia, and digestive issues. It can be consumed as a tea or applied topically as an oil or cream.
Echinacea: This immune-boosting herb is popular for preventing and treating colds and other respiratory infections. Echinacea can be taken as a supplement, tea, or tincture.
Ginger: With its anti-inflammatory and antioxidant properties, ginger is a versatile herb used to alleviate nausea, motion sickness, and joint pain. It can be consumed fresh, dried, or in supplement form.
Peppermint: This refreshing herb is commonly used to soothe digestive issues, such as bloating and indigestion. Peppermint can be enjoyed as a tea or taken as a supplement.
Turmeric: Known for its anti-inflammatory properties, turmeric is often used to relieve pain and inflammation associated with arthritis and other joint issues. It can be taken as a supplement or added to food for a flavorful boost.
Valerian: Valerian is a popular herbal remedy for insomnia and anxiety. It can be taken as a supplement, tea, or tincture, but it's essential to use it with caution, as it may interact with certain medications.
St. John's Wort: Used in treating depressive states, really effective but shouldn't be used when you're exposed to sunlight.
These are just a few examples of the many medicinal herbs available. As you explore the world of herbal medicine, you'll likely discover even more herbs that can benefit your health and well-being.
You might also like: How To Stock Up On Non-Perishable Food – Your Own Crisis Rations
4. Growing Medicinal Herbs At Home – Start Your Own Herb Garden!
Starting your own herb garden is an excellent way to ensure you have access to fresh, high-quality medicinal herbs. Plus, it's a rewarding and enjoyable hobby! Here are some tips to get started:
Choose the right location: Most herbs require plenty of sunlight, so find a spot that gets at least 6-8 hours of direct sunlight per day. Consider factors like soil quality, drainage, and accessibility for watering and harvesting.
Select your herbs: Focus on herbs that are known for their medicinal properties and that you'll use frequently. Some popular choices include chamomile, echinacea, lavender, lemon balm, and peppermint.
Invest in a starter seed kit: To make things easier, consider purchasing a medicinal herb starter seed kit. These kits typically include a variety of seeds, planting instructions, and sometimes even soil and pots.
Plant and care for your herbs: Follow the planting instructions for each herb, paying attention to factors like spacing, watering, and fertilizing. Regularly check for pests and diseases, and address any issues promptly.
Harvest and use your herbs: Once your herbs are mature, harvest them as needed for your herbal remedies. Be sure to research the proper harvesting techniques and storage methods for each herb to ensure maximum potency and shelf life.
By growing your own medicinal herbs, you'll not only save money but also have the satisfaction of knowing exactly where your herbal remedies come from. Happy gardening!
If you're interested in growing your own medicinal herbs in your garden, here is our detailed guide on just that!
Medicinal Garden Kit

– More than 2000 seeds in one package!

– 10 different types of herbs included.

– FREE medicinal herb guidebook included.

– Great way to get started quick!

–

Check it out here!




5. Herbal Medicine vs. Conventional Medicine – Facts & Myths
In the world of medicine, there has always been a debate between the use of herbal medicine and conventional medicine. It's essential to understand the facts and debunk the myths surrounding both approaches to make informed decisions about your health.
Fact: Herbal medicine has been used for thousands of years and is still prevalent in many cultures. It's based on the use of plants and their extracts to treat various ailments and promote overall well-being.
Myth: Herbal medicine is always a safer alternative to conventional medicine. While it's true that many herbal remedies have fewer side effects, it's crucial to remember that not all herbs are safe for everyone. Some can interact with medications or cause allergic reactions.
Fact: Conventional medicine is backed by scientific research and is regulated by government agencies to ensure safety and effectiveness. It's based on the use of pharmaceutical drugs and medical procedures to treat diseases and conditions.
Myth: Conventional medicine is always better than herbal medicine. This is not necessarily true. In some cases, herbal remedies can be just as effective or even more effective than pharmaceutical drugs. It's essential to consult with a healthcare professional before choosing between the two.
Fact: Both herbal and conventional medicine have their place in healthcare. The best approach is often a combination of the two, known as integrative medicine. This approach takes into account the whole person and uses the most appropriate treatments from both worlds to achieve optimal health.
6. "Is Herbal Medicine Real Medicine?"
The debate between herbal medicine and conventional medicine has been ongoing for years. So, is herbal medicine real medicine? The answer is both yes and no. Herbal medicine has been used for centuries, and many modern medicines are derived from plants. However, herbal remedies are not regulated as strictly as conventional medicine, and their efficacy may vary.
According to Healthline.com, herbal medicine can be a safe and effective treatment for quite a lot of common medical conditions. Boosting immunity, reducing stress, treating pain in a traditional way are only a few things that rightly prepared herbal remedies can be good for.
In conclusion, yes – herbal medicine is considered "real" medicine in a sense that herbal remedies can be used and are used worldwide to treat various more and less serious medical conditions. With all that in mind, there are still some things that can be achieved using herbal medicine alone, and some conditions that do in fact need conventional meds to be treated. As always, when in doubt, consult with a specialist!
7. How To Get Started – "Herbs for Health" – Our Tested Herbal Medicine Guidebook!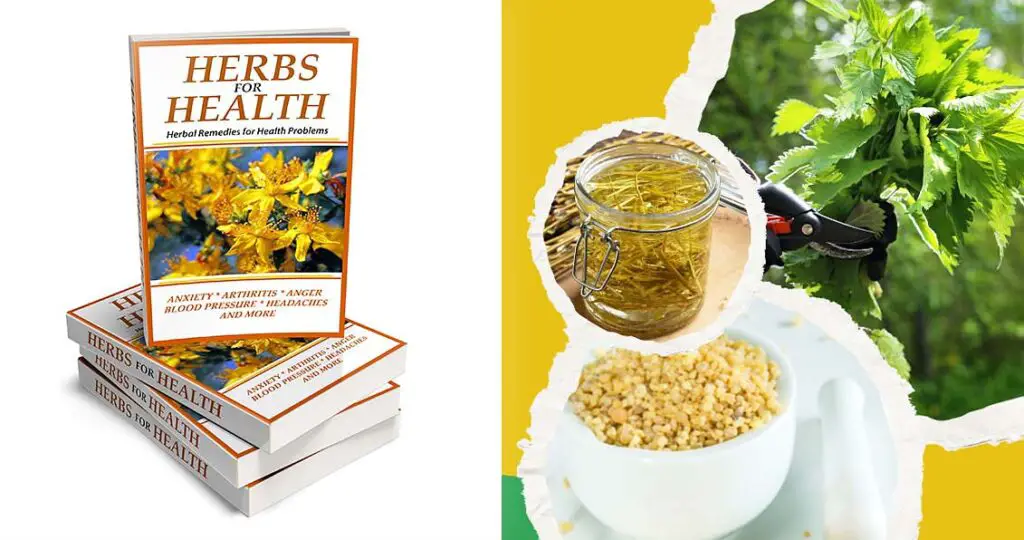 If you're ready to dive into the world of herbal medicine, we highly recommend starting with a comprehensive guidebook. Our top pick is the "Herbs for Health" guidebook, which covers everything you need to know about using herbs for various health conditions and general well-being.
Here's what you can expect from this invaluable resource:
A detailed introduction to herbal medicine, including its history and principles.
In-depth information on the most commonly used medicinal herbs, their properties, and how to use them safely and effectively.
Step-by-step instructions for preparing herbal remedies at home, such as teas, tinctures, and salves.
Practical tips for growing your own medicinal herb garden, including advice on choosing the right plants, soil, and location.
Case studies and real-life examples that demonstrate the power of herbal medicine in action.
To get your hands on the "Herbs for Health" guidebook, click here. With this comprehensive resource by your side, you'll be well-equipped to start exploring the fascinating world of herbal medicine and harnessing its potential for your own health and well-being.
8. The Conclusion – Start Learning Now!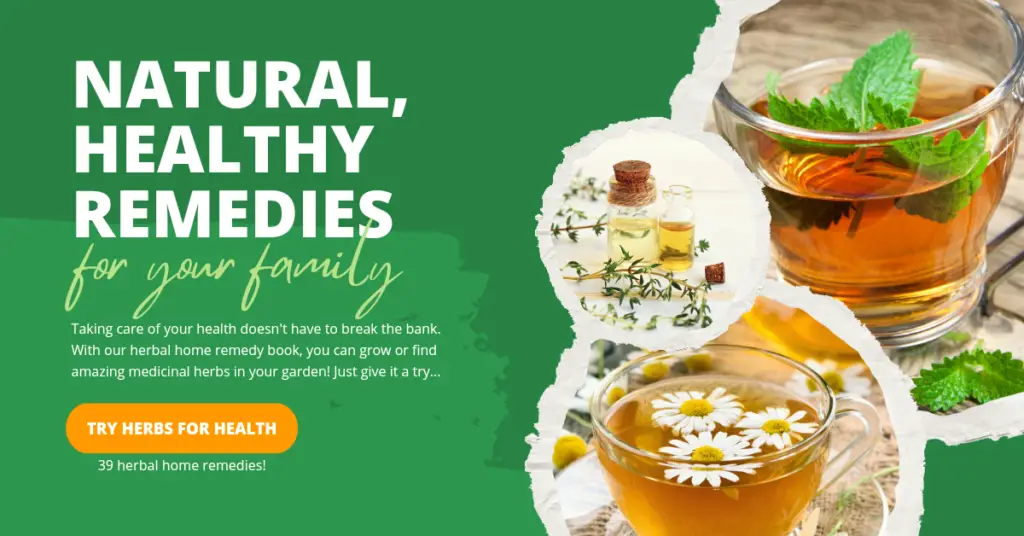 In conclusion, diving into the world of herbal remedies and medicinal herbs can be an exciting and rewarding journey. By understanding the basics of planting, growing, harvesting and finally preparing your own herbal remedies, recognizing the benefits, and learning about common herbs and their uses, you'll be well on your way to incorporating these natural alternatives into your daily life. Don't forget to consider starting your own herb garden and exploring the differences between herbal and conventional medicine.
The world of herbal medicine awaits – start learning now and unlock the potential of nature's remedies!
You might be also interested in this: How To Start a Medicinal Herb Garden – A Quick Guide