Learn how to start your own medicinal herb garden quickly with our straight to the point herbal garden guide. From choosing the perfect location and source of your herb seeds to harvesting and actually using your herbs, we cover everything you need to know to get started. Discover essential tools and supplies, different types of plants and herbs to grow, soil preparation, watering and fertilizing tips, pest prevention, and more.
1. Choosing the Perfect Location for Your Herb Garden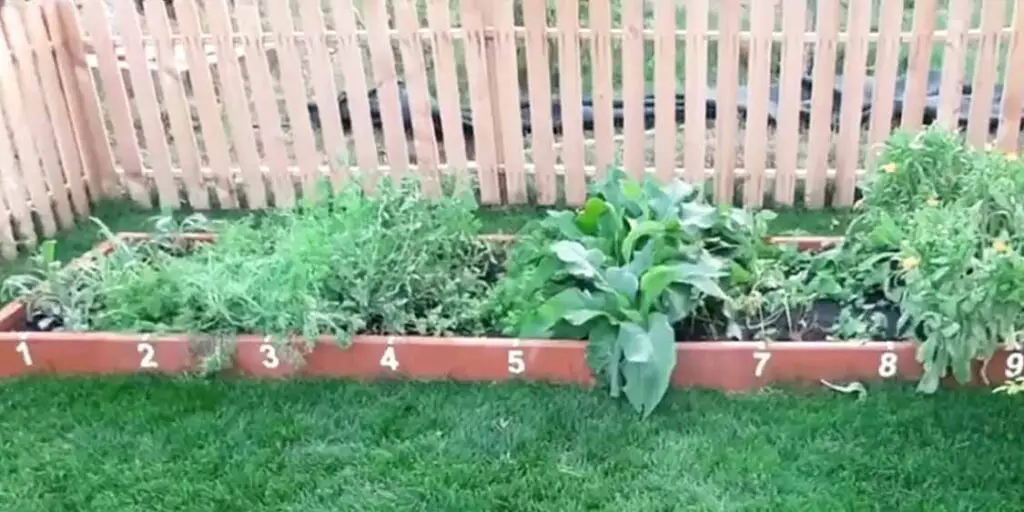 When it comes to starting an actual medicinal herb garden, choosing the perfect location is crucial. Herbs need a lot of sunlight, so it's important to choose a spot that gets at least six hours of direct sunlight per day. However, some herbs, such as mint and parsley, can also easily tolerate partial shade. Here are some important factors to consider when choosing the perfect location for your herb garden:
Sunlight – Choose a spot that gets at least six hours of direct sunlight per day.
Soil – Most herbs prefer well-draining soil with a pH between 6.0 and 7.0.
Water – Choose a spot that is near an easily accessible water source.
Space – Make sure the location has enough space to accommodate the herbs you want to grow.
Climate – Consider the climate in your area and choose a set of herbs that are suitable to grow in your region.
Once you have chosen the perfect location for your herb garden, it's time to get the actual herbs to plant.
2. What Herbs to Choose and Where to Get the Seeds?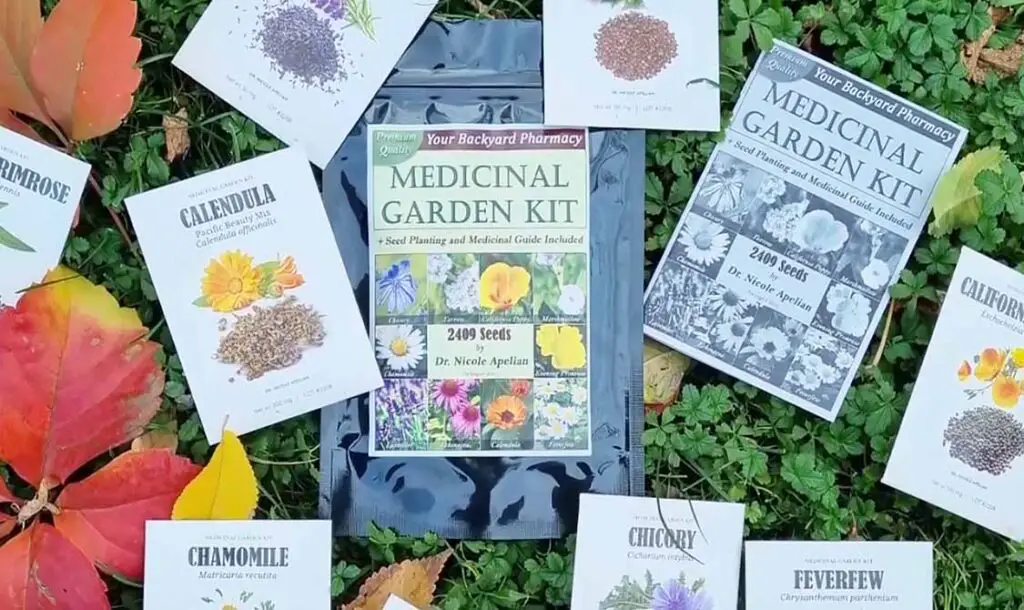 So, what do you put in a medicinal herb garden? There are lots and lots of helpful medicinal herbs to choose from here. Way to many not to be confused in the beginning. A great thing here is that there exist pre-made medicinal herb seed kits that will take your mind off going from store to store trying to get quality seeds for your new gardening project.
Before starting your medicinal herb garden, it's important to understand the different types of plants and herbs you can grow. Some herbs are annuals, while others are perennials, each herb has different months in which it should be planted, and different months of harvest. Some require full sun, while others prefer partial shade. Here are some popular herbs and their characteristics:
| Herb | Type | Sun Exposure | Soil Type |
| --- | --- | --- | --- |
| Rosemary | Perennial | Full Sun | Well-drained |
| Thyme | Perennial | Full Sun to Partial Shade | Well-drained |
| Mint | Perennial | Partial Shade | Moist, fertile |
| Sage | Perennial | Full Sun | Well-drained |
| … | … | … | … |
But you know what, in the end, if you're just starting out It's much better to trust actual medicinal gardening professionals both in terms of the seeds and their quality, and the actual choice of herbs, rather than follow incomplete or rather vague herb compilations or tables online. Here is a pre-made package of seeds made specifically to help you jumpstart your journey with your own private home medicinal herb garden!
Medicinal Garden Kit

– Over 2000 seeds inside the package!

– 10 different herbs included in the set.

– FREE medicinal herb guide included.

– Great way to get started with planting medicinal herbs.

–

Check it out here!




As you can see, the seed kit that we found the most appealing is the one made by Nicole Apelian, and you can read much more about it here. It doesn't only feature over 2000 handpicked quality medicinal herb seeds to begin with, but also a FREE Medicinal Guide that will show you how to turn the supplied set of 10 plant seeds into tinctures, ointments, salves, poultices, infusions, essential oils and more!
3. Essential Tools and Supplies for Starting Your Herb Garden
Before starting your herb garden, although this might seem obvious, it's important to have the right tools and supplies on hand. If you haven't done serious gardening in a while (or you haven't really worked in a garden before) you'll have to get yourself a few much needed products.
Here are some essential items you're going to need during your gardening endeavors:
Our Choice
Tools and Supplies
Description
Gloves
Protect your hands from dirt, thorns, and other hazards – very much important.
Trowel
Used for moving soil and digging small holes for seeds or seedlings (+for pruning).
Pruning Shears
Used for trimming, pruning and harvesting herbs.
Watering Can or Hose
Choose size appropriate for your planned garden size.
Medicinal Garden Seed Starter Kit
– Over 2000 NON-GMO seeds packaged in the US

– 10 different handpicked medicinal herbs.

– A perfect way to get you all the seeds you need to get started!

– Only a few hundred made!

– Available here!
Investing in quality tools and supplies will make your herb gardening experience more enjoyable and successful and will save you lots and lots of time in the beginning. Remember that most of these items can easily serve you for long years to come, so you only need to purchase them once!
4. Creating the Ideal Soil for Your Herb Garden
Creating the ideal soil conditions for your medicinal herb garden is crucial for the growth and health of your plants. Many of the herbs you're going to plant require well-drained soil that is already reasonably rich in nutrients. Here are some tips for creating the perfect soil for your herb garden:
Test your soil: Before you start planting, it's important to test your soil to determine its pH level and nutrient content. You can purchase a soil testing kit at your local garden center or online.
Add organic matter: Adding organic matter to such as compost to the soil in your garden can help improve the soil's texture and nutrient content and help you get better results in the end.
Consider raised beds: If your soil is poor or you don't have a lot of space, consider planting your herbs in raised beds. This neat solution allows you to better control the soil quality and drainage. Take a look at some popular and affordable raised beds here on Amazon.
By following these tips, you can create the ideal soil conditions for your herb garden and ensure the health and growth of your plants.
You might also like: How To Stock Up On Non-Perishable Food – Your Own Crisis Rations
5. Watering and Fertilizing Your Herb Garden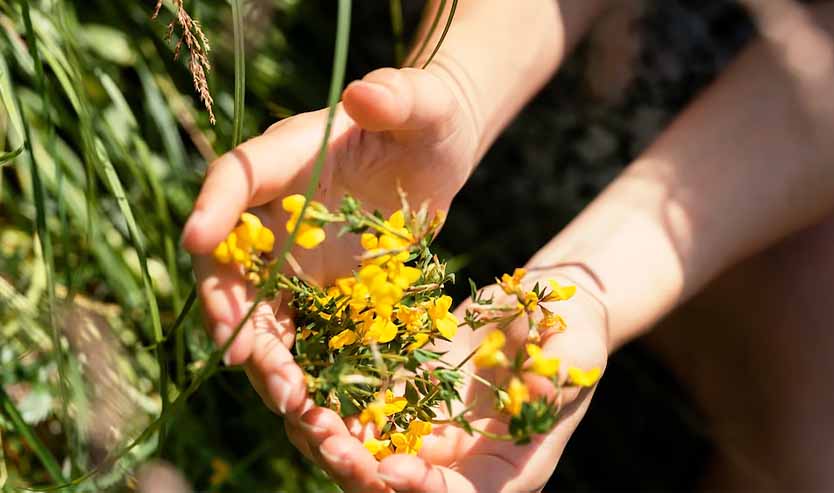 Watering and fertilizing are essential tasks to ensure the growth and health of your herb garden. Herbs require consistent moisture, but over watering can lead to root rot and other common plant diseases. The frequency of watering depends on the climate, soil, and the type of herb you are growing.
To determine if your herbs need watering, stick your finger about an inch into the soil. If it feels dry, in most cases it's time to water. Use a watering can or a hose with a very gentle spray nozzle to water your herbs. Avoid getting water on the leaves, as this can encourage fungal growth on some plants.
Fertilizing your herbs is also important to provide them with the essential nutrients they need to thrive. Use a balanced fertilizer with equal amounts of nitrogen, phosphorus, and potassium. Follow the instructions on the package for the correct amount and frequency of application. You can also use simple organic home-made fertilizers such as compost.
6. Preventing Common Pests and Diseases
Pests and diseases can quickly destroy your herbs if you're not careful. Here are some tips to prevent common problems associated with these:
Keep your garden clean: Remove any dry dead leaves, flowers, or stems from your plants.
Inspect your plants regularly: Check your plants for any signs of pests or disease. If you catch a problem early, it's much easier to treat.
Use natural remedies: There are many natural remedies you can use to treat pests and diseases. For example, you can consider using neem oil to repel insects, or make a simple garlic spray to deter pests.
Consider companion planting: Some plants can help repel pests or attract beneficial insects. For example, planting marigolds near your herbs can help repel aphids.
By following these tips, you can help keep your herb garden healthy and thriving.
7. Harvesting and Using Your Herbs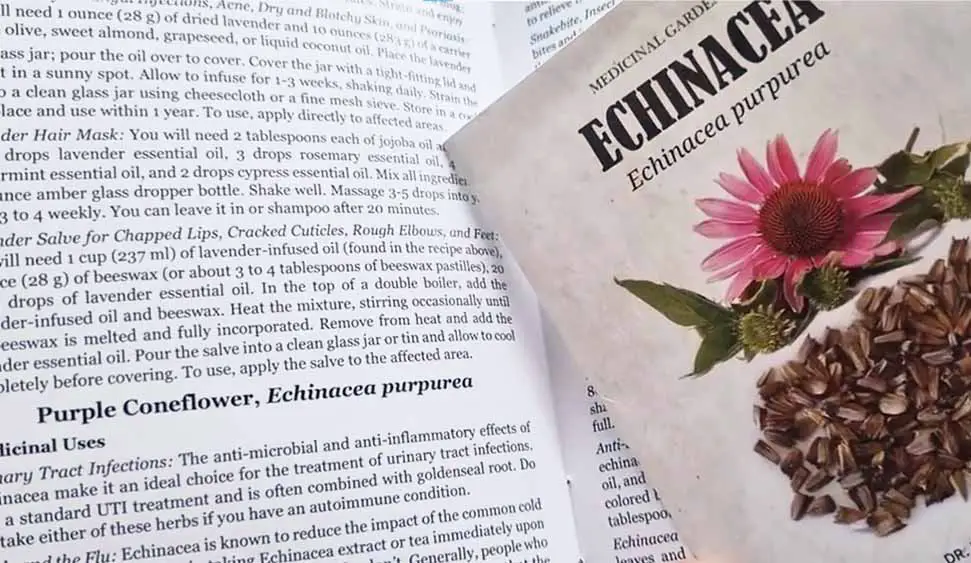 Congratulations! Your medicinal herb garden is flourishing, and it's time to harvest your herbs. Harvesting your herbs at the right time is essential to ensure that they have the best flavor and aroma. Here are some tips on harvesting and using your herbs:
Harvest your herbs in the morning, after the dew has dried but before the sun gets too hot. This is when the essential oils in the herbs are at their peak in case of most herbs.
Use sharp scissors or pruning shears to cut the herbs. Make sure to cut just above a leaf node to encourage new growth.
Only harvest about a third of the plant at a time to ensure that it continues to grow and produce new leaves.
Rinse your herbs in cool water if necessary and gently pat them dry with a paper towel or a clean kitchen towel.
Store your fresh herbs wrapped in a paper towel and put them into an airtight container. In a refrigerator they should last for several days.
Use your herbs in your favorite recipes, or dry them for later use. To dry your herbs, tie them in small bundles and hang them upside down in a warm, dry place. Once they are completely dry, remove the leaves from the stems and store them in an airtight container. Dried herbs can be stored and used for a very long time!
Now that you know how to harvest and use your herbs, you can enjoy the fruits of your labor all year round. Happy gardening!
Check out also: How To Stock Up On Non-Perishable Food – Your Own Crisis Rations
[this article features affiliate links] Main article photos: ArthurHidden, freepik