Discover the best methods to make popcorn on an electric stove with this comprehensive guide. Discover a few neat tools that can help you with this task, and take a look at our step-by-step explanations. Read on to perfect your popcorn-making skills and enjoy a delicious bowl of movie theater-like popcorn!
[this article features Ebay & Amazon affiliate links]
Can You Actually Use Your Electric Stove To Make Popcorn?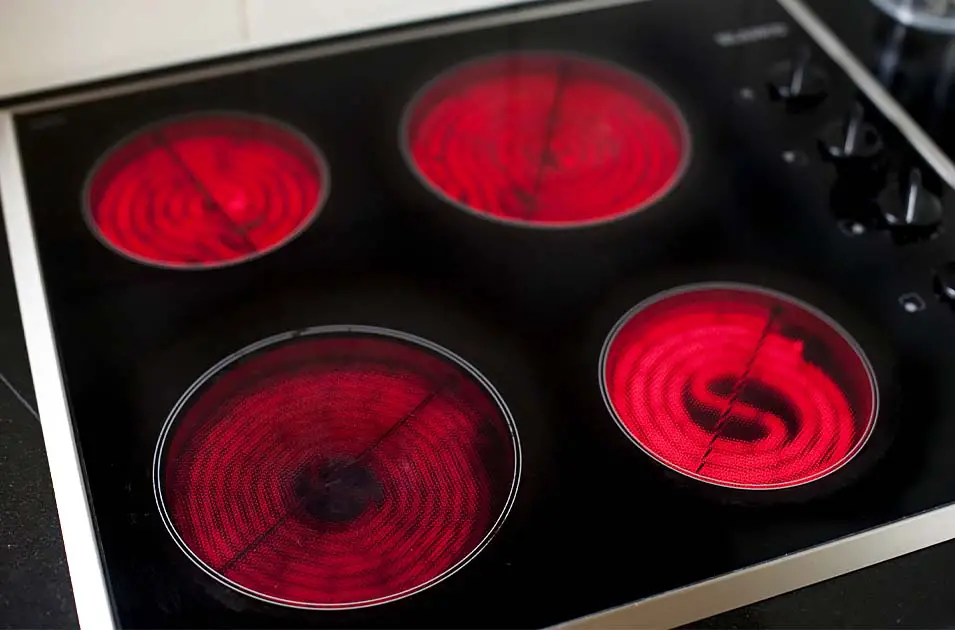 Absolutely, you can! Making popcorn on an electric stove might seem a bit daunting if you're used to the convenience of a microwave or a specialized popcorn maker. But let me assure you, it's not only possible, but it can also be a fun and rewarding process. The key is to have the right equipment and a bit of patience.
With these, you can create delicious, movie-theater style popcorn right in your own kitchen with ease. So, if you're ready to take your popcorn game to the next level, keep reading!
What Do You Need?
Before we dive into the methods, let's gather all the necessary ingredients and tools. First and foremost, you'll need popcorn kernels. I recommend Orville Redenbacher's Gourmet Popcorn Kernels for their consistent quality. Next, you'll need oil. Canola, vegetable, or coconut oil will do the trick. For flavorings, it's all up to your personal preference. Salt and butter are classics, but feel free to get creative with spices or cheese powders.
As for the tools, a heavy-bottomed pot with a lid is essential. This ensures even heat distribution and prevents the popcorn from burning. A long-handled spoon or spatula is needed for stirring, and oven mitts are a must to protect your hands from the heat. Now that we have everything ready, let's get popping!
Preparing Your Electric Stove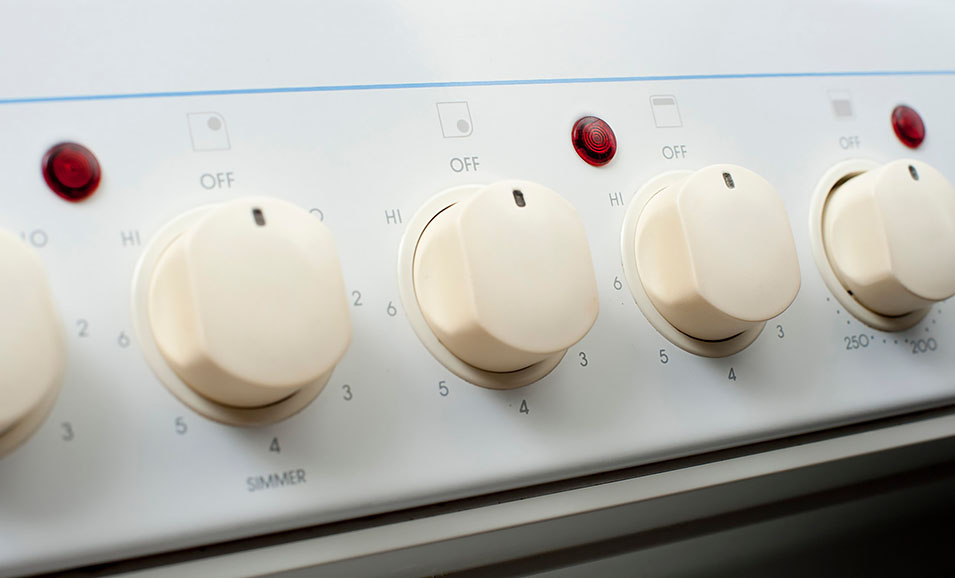 Before you start popping your popcorn, it's important to prepare your electric stove properly. Set your stove to a medium heat setting. This is crucial because if the heat is too high, the popcorn kernels can burn before they have a chance to pop. On the other hand, if the heat is too low, the popcorn will take too long to pop and may not pop at all.
Remember, patience is key when making popcorn on an electric stove. It might take a few minutes for the stove to reach the desired temperature, but it's worth the wait. Once the stove is ready, you can proceed to the next step: popping the popcorn.
If you wonder why most electric burners take such a long time to heat up take a look at this: Why Are Electric Stoves So Slow? – Is There Anything You Can Do?
Method #1 – Traditional Shake-The-Pot Approach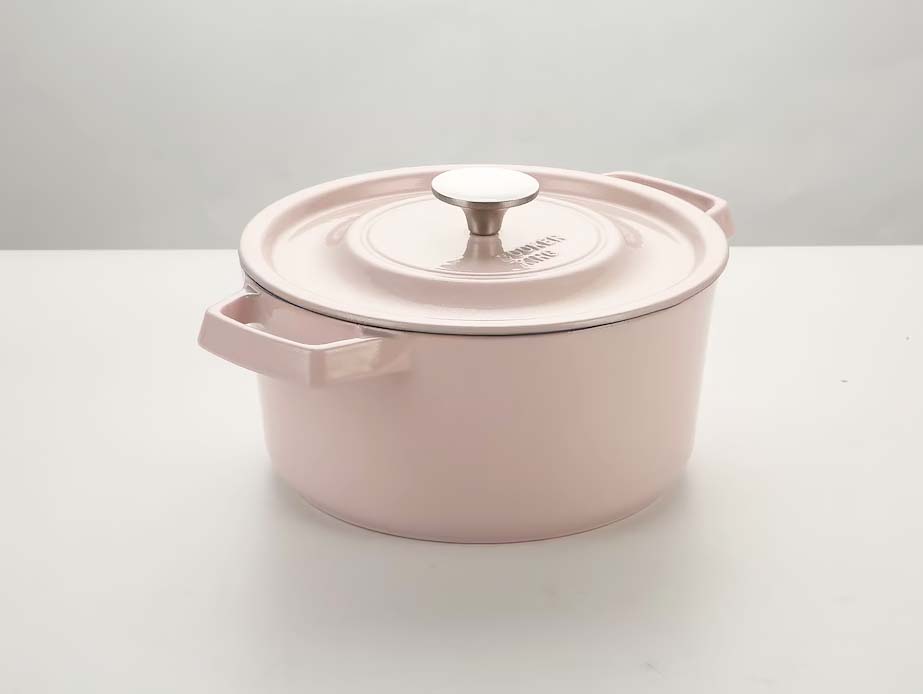 The first method to make popcorn on an electric stove is the traditional stovetop method. This method is simple and straightforward, and it's the one I use most often.
First, add a tablespoon of oil to your heavy-bottomed pot and put it on the medium heat setting.
Once the oil has heated up, add a few popcorn kernels to the pot and cover it with the lid.
Wait for these kernels to pop. This will help you know when the oil is hot enough to pop the rest of the popcorn.
Once the test kernels have popped, add the rest of your popcorn to the pot and replace the lid.
Shake the pot from time to time during the process to prevent the popcorn from burning.
When the popping slows down to about 2 seconds between pops, remove the pot from the heat and let it sit for a minute to allow any remaining kernels to pop.
Carefully remove the lid, and voila! You have a pot full of delicious, homemade popcorn.
Remember, safety first! Always use oven mitts when handling a hot pot.
Method #2 – Using a Whirley Pop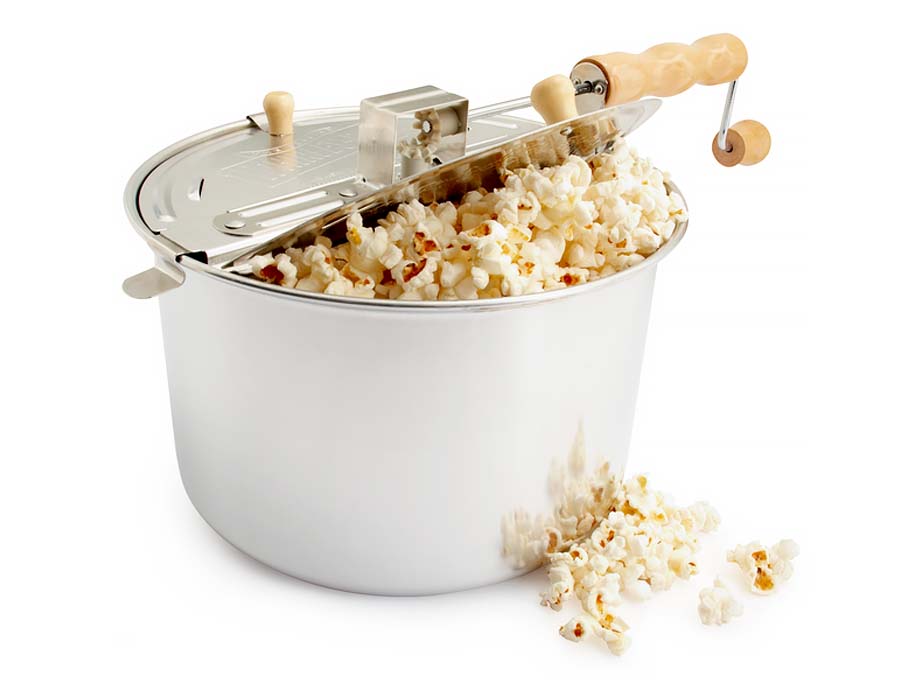 The second method to make popcorn on an electric stove involves the use of a Whirley Pop. This is a special type of pot with a built-in stirring mechanism that ensures even heating of the popcorn kernels.
To start, set your electric burner to medium heat and let it heat up.
Then, add a tablespoon of oil and about half a cup of popcorn kernels to the Whirley Pop and put it on your stove.
Close the lid and start turning the handle continuously. The built-in stirring mechanism will prevent the kernels from sticking to the bottom and burning. The kernels should start to pop soon.
Keep turning until the popping slows down to about 2 seconds between pops. Remove from heat and let it sit for a minute to allow any final pops. Your popcorn is ready!
When using a Whirley Pop you're much less likely to burn your popcorn. The mechanism is simple, but it works wonders!
Flavoring Your Popcorn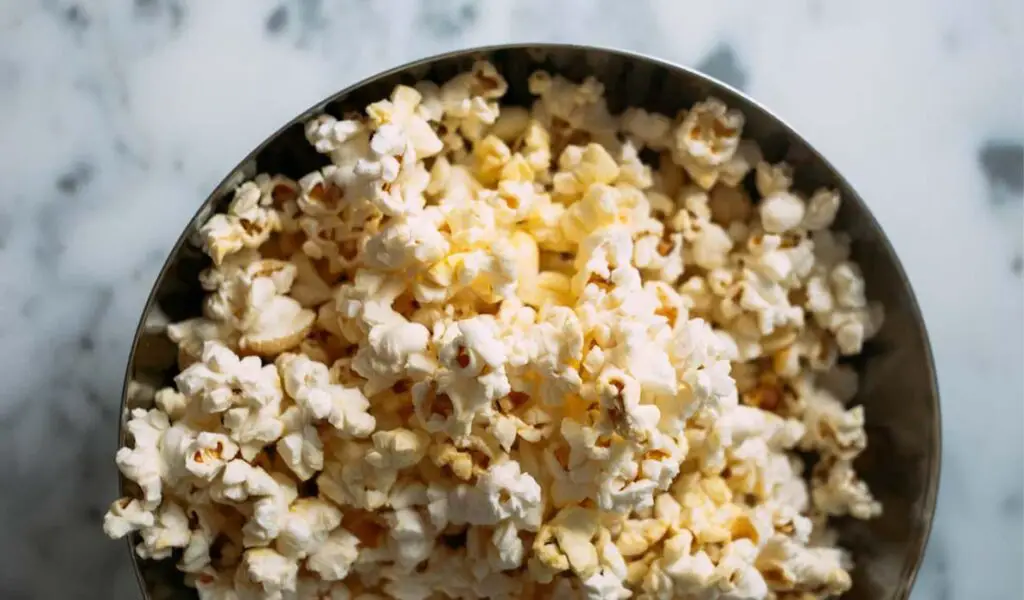 Once you've mastered the art of popping corn on your electric stove, it's time to get creative with flavors. The beauty of homemade popcorn is that you can season it to your liking. For a classic taste, melt some butter in a separate pan or in the microwave and drizzle it over your popcorn. Then, sprinkle some salt to taste.
If you're in the mood for something sweet, you can try adding a dusting of cinnamon sugar. For a spicy kick, a blend of chili powder and lime zest will do the trick. You can even go gourmet with truffle oil and parmesan cheese if you'd like to!
The possibilities are truly nearly endless! Just remember to add your seasonings while the popcorn is still warm to help them stick. And don't be afraid to experiment with your own flavor combinations. Happy popping and flavoring!
Chef's Tips for Success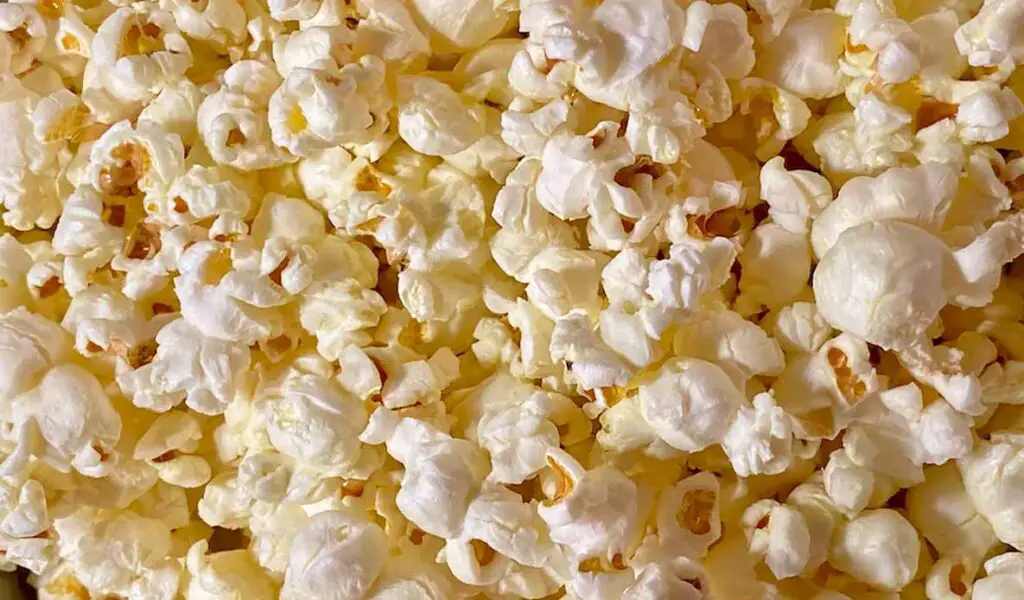 Success in making popcorn on an electric stove is not just about the method you choose, but also about the little things you do. Here are some tips that can make a big difference:
Use Fresh Kernels: Fresh popcorn kernels pop better and taste better. Always check the expiration date when you

buy your kernels.

Shake the Pot: Every once in a while, give your pot a good shake. This helps distribute the heat evenly and ensures all kernels pop. It can also help prevent burning your popcorn.
Don't Rush the Heat: Patience is key when making popcorn. Let the oil heat up slowly and give your kernels time to pop. Rushing can lead to burnt popcorn. On an electric stove you really don't need to worry about this, as the stove top needs quite a while to heat up, and then even more time is needed for the heat to transfer to the pot you place on the burner.
Listen to the Pops: When the popping slows down to about 2 seconds between pops, it's time to remove the pot from the heat.
Let the Steam Out: After removing the pot from the heat, let it sit for a minute to let the steam out before opening the lid. This prevents the popcorn from becoming soggy.
Remember, practice makes perfect. Don't be discouraged if your first few attempts don't turn out as expected. Keep trying, and soon you'll be making perfect popcorn every time!
Most Common Issues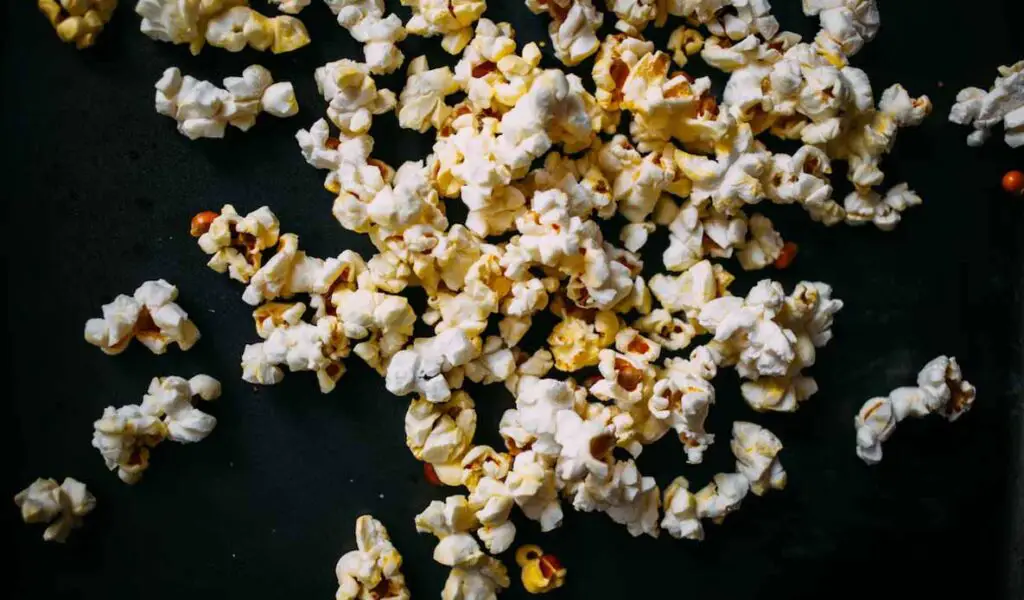 Popcorn making on an electric stove isn't without its challenges. Here are some of the most common issues you might face and how to troubleshoot them:
Burnt popcorn: This is often due to setting the heat too high, leaving the popcorn unattended, or not shaking up the pot with the popcorn enough. Always stay close by, remember to shake the pot from time to time and keep the heat at medium setting.
Unpopped kernels: If many kernels remain unpopped, it could be due to insufficient heat or not enough oil at the bottom of the pot. Make sure the oil covers the bottom of the pot with a very thin layer, and that the temperature is enough for the kernels to pop.
Soggy popcorn: This can happen if the lid is not vented properly, causing steam to build up. Make sure to slightly offset the lid to allow steam to escape.
Unevenly popped popcorn: This could be due to uneven heat distribution. Try shaking the pot occasionally to help distribute the heat evenly.
Remember, practice makes perfect. Don't be discouraged if your first few attempts aren't perfect. With time and after a few tries, you'll be able to make perfect popcorn on your electric stove with ease!