Are air fryers supposed to be loud? How loud are air fryers in general? In many reviews you hear all over again that one air fryer is louder or quieter than the other. Does it mean that air fryers are in general loud during operation? What kind of noise or sound does an air fryer make? Is an air fryer's noise unpleasant? We are here to answer all these questions so stay tuned!
[this article features affiliate links]
Do air fryers make a lot of noise?

How loud is an average air fryer (in dB)? We've measured the loudness of our air fryer by placing a measuring tool about 2 meters from the appliance on the other side of the soundproofed testing room and then around 0.1 m from the sound source.
Measurements from these attempts have shown that an average loudness level of our 1700W Uten air fryer is just around 64 db – so something between what a rainfall and a normal casual conversation produces.
Air Fryer Buyer's Guide – How To Choose Your First Air Fryer (Quick & Easy)
Are all air fryers like this? Although our air fryer is somewhat bigger than your typical one meant for one person use, the results from a smaller appliance will in general be pretty similar.
Always remember that the final loudness level of an air fryer also depends on its size and construction choices made by designers of your particularly chosen air fryer. This means that not all air fryers will be equally loud. The sound and its loudness doesn't vary that much between different air fryer models but these small differences might be significant to you.
Is the sound of an air fryer unpleasant?
Aside from the sheer loudness of a typical air fryer, it's also important to note what kind of sound we are talking about.
As the sound made by an air fryer is a soft, mid-low frequency hum, for most people it can go unnoticeable in the context of other home-generated noises, or even in a seemingly completely quiet kitchen environment.
For us, the sound that an air fryer makes is not unpleasant at all, and it does not disturb either our ongoing kitchen activities, or a casual conversation that may occur in the close vicinity of the appliance.
What kind of sound does an air fryer make?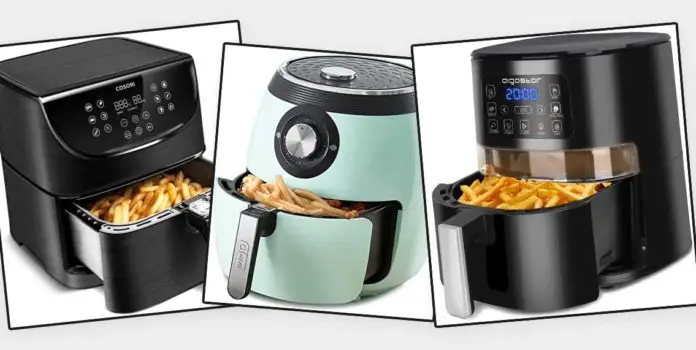 To further elaborate on the sounds made by air fryers, the sound made by this appliance is best comparable to the sound made by a convection oven with the convection fan turned on, with a bit less additional exterior shielding.
Convection Oven vs. An Air Fryer (What's The Difference?)
The sound that an air fryer makes is a low hum that isn't distracting and easily blends with other sound you may encounter in your kitchen such as a sound of an electric kettle.
Here we attach a recorded sound made by an 6.9QT/6.5L 1700W Uten Air Fryer during operation, recorded both near the air fryer (approx. 10 cm from it) and from the other side of our testing room (approx. 2 meters from the air fryer). Here, have a listen:
Air fryer sound examples:
The conclusion – are all air fryers loud?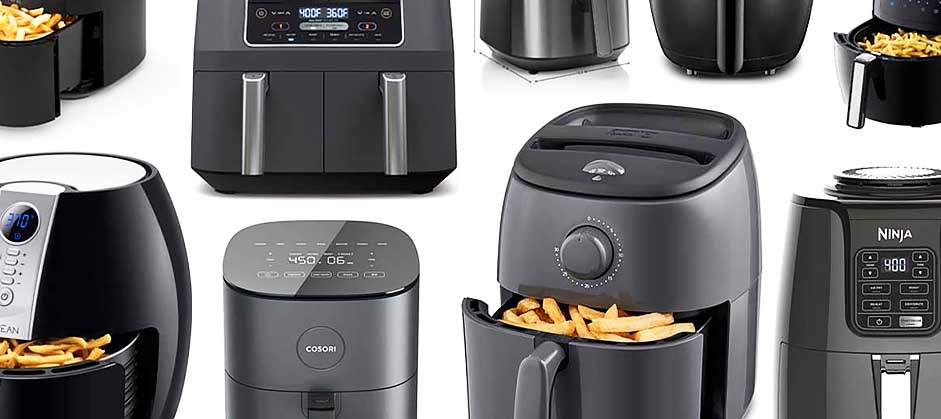 Air fryers in general are moderately loud and the sound they make isn't unpleasant to the ear, or disturbing during kitchen activities. You should also remember, that you most likely won't hear the distinct hum of an air fryer for more than a dozen of minutes at the time, as most air-fryer-made dishes take under 15 minutes to prepare.
We hope that both our measurements and recorded air fryer sound examples helped you get a gist of how loud an average air fryer can really be. If you're still in doubt whether or not you're in to buy a brand new air fryer because of the supposed noise issues, you can also check quite a few examples of air fryer sound over on YouTube. Stay tuned!