There are many things you need to take into consideration when choosing your first new air fryer for your kitchen. The purpose of this article is to give you all the insight you need to choose the best air fryer model fit for your specific use case and do that in a quick comprehensive guide. Let's get straight into the topic!
[this article features affiliate links]
What is an air fryer?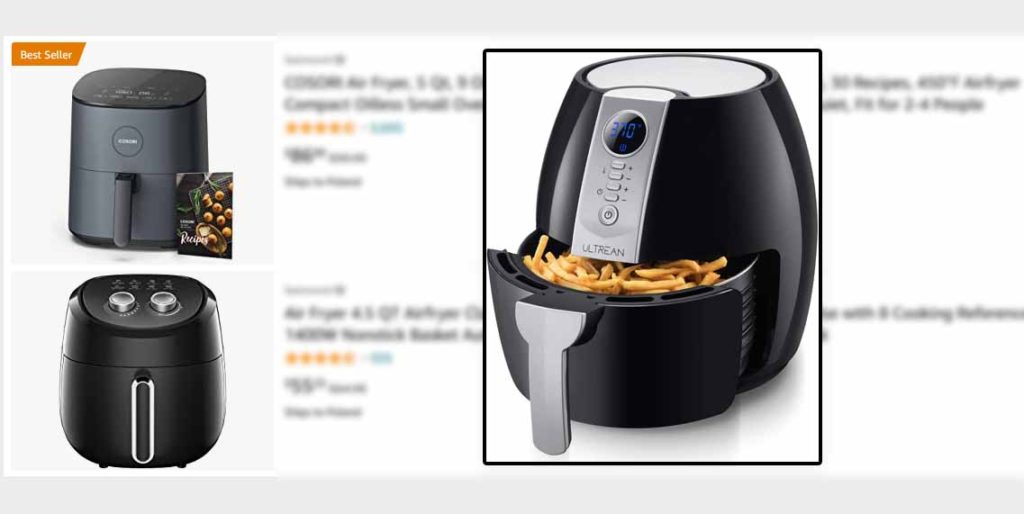 An air fryer is a kitchen appliance that functions as a countertop convection oven that lets you achieve results similar to deep frying, without using cooking oil.
How Do Air Fryers Actually Work? – Quickly Explained!
Air fryers have become really popular in the recent years and there is a reason for that – these devices are fast, convenient, energy efficient and moreover, easy to clean in comparison to a regular full sized convection oven.
Capacity & size
Choosing right capacity of your air fryer is one of the first important decisions you should make.
The capacity of your air fryer will dictate how many portions of food you will be able to prepare in one go.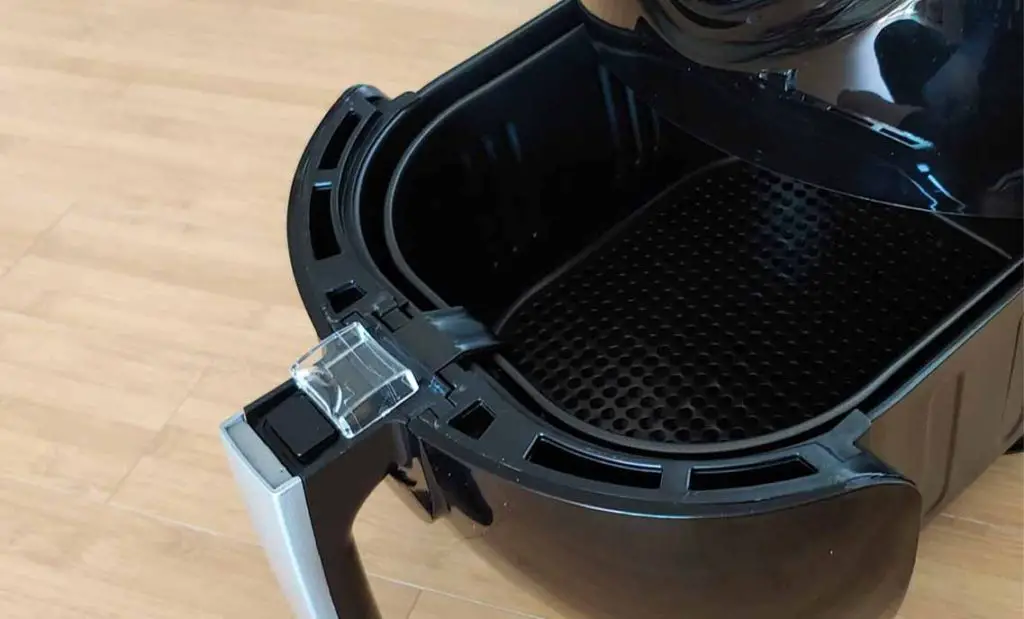 It's also important that you have to decide on where to place your new air fryer. While the smaller capacity models are usually easy to fit on your countertop besides a microwave or an instant pot, the larger ones (5/6 quarts and up) will be much larger (think of a small sized barrel).
You should place your air fryer in such a way that:
The basket drawer will be able to be pulled out without a problem (there shouldn't be any things placed in front of the air fryer).
You will be able to connect the power cable with ease.
The air exhausts of the air fryer are not obstructed.
Take the size of your chosen air fryer into consideration before making a purchase!
What are the most popular capacities of air fryers?
In general, air fryer capacities can range anywhere from 1.9 quarts to 7.8 quarts (1.8-7.5L).
Smaller air fryers (2-4 quarts) will generally be better for preparing a meal for one person (they for example will not fit a whole 1kg package of frozen french fries).
Bigger air fryers (4-8 quarts) can usually be enough for preparing meals for a small family of 3, however keep in mind that with most traditional air fryers you won't be able to stack your food or place it on different levels.
Convection Oven vs. An Air Fryer (What's The Difference?)
If you try to put too much food into your air fryer, and the air won't be able to circulate properly around the inserted food products, your meals won't be cooked fully. This means that the capacity is one thing, but the way you are supposed to put your food in is another. Take that into account when choosing your new air fryer!
Power draw – how much power does an air fryer draw?
Different models of air fryers will usually draw around 800 to 2000 Watts. In general the less powerful air fryers (around 1000 W) can cook your food slower if they feature larger than average food compartment.
On the other side of the spectrum, more powerful air fryers (around 1800W) will be able to provide more power (they usually will feature larger food baskets).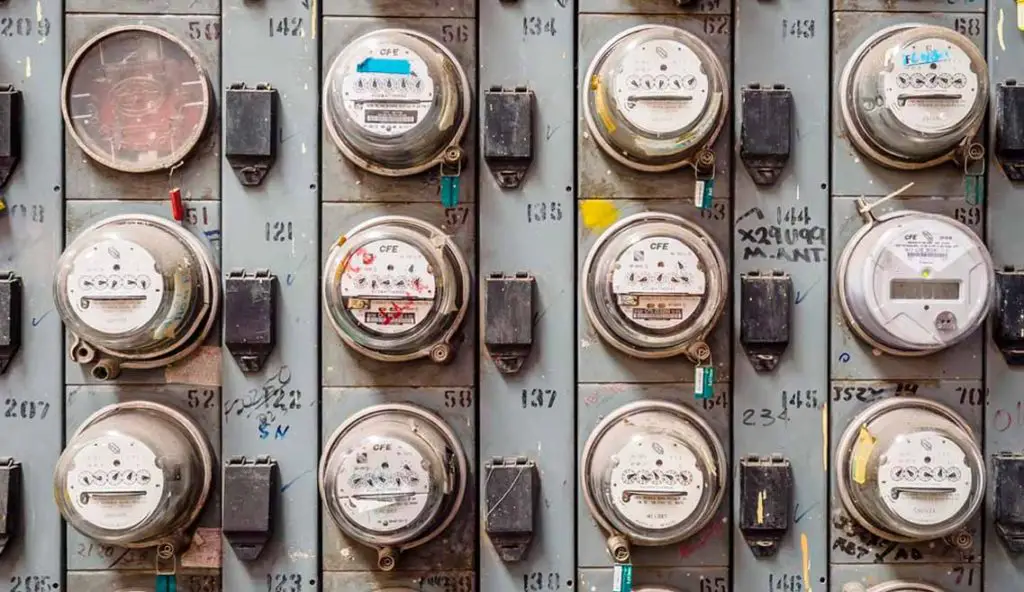 Generally, air fryers can be way more energy efficient than simple convection ovens, oil fryers or convection ovens.
An air fryer on average draws similar amount of power as a microwave or a convection oven, so you won't have to worry about high electricity bills after getting your new air fryer.
Control layout and additional features
Air fryers will in most cases have their control panels somewhere on the top or in the front. Different models may use physical controls such as buttons and knobs, touch controls or even touch displays in some rare cases.
When it comes to air fryer controls, a basic air fryer will feature only two main control dials:
The temperature dial.
The cooking time dial.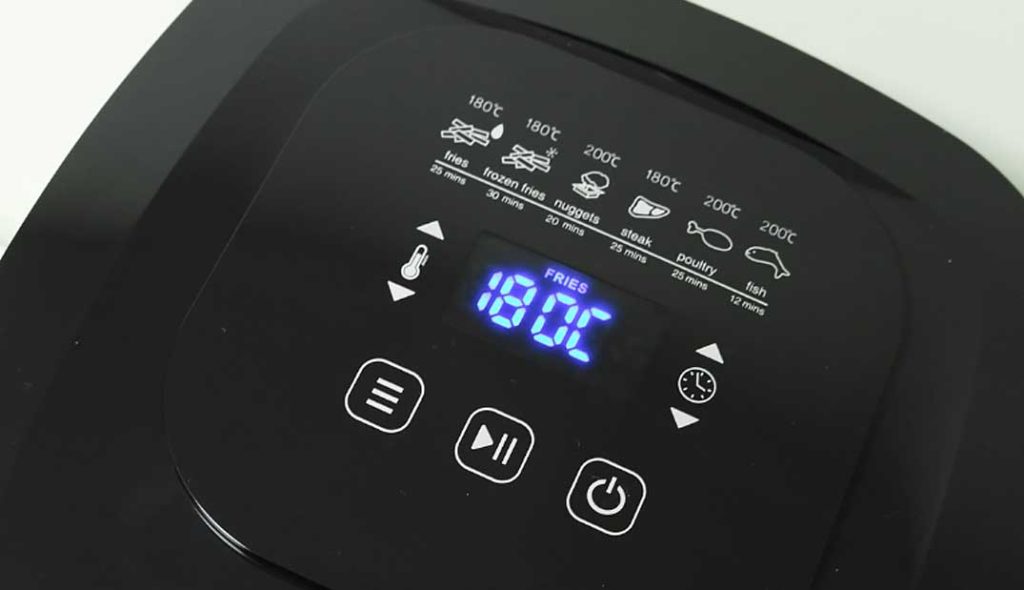 Other additional controls and features may include:
Dish presets (time/temperature presets for basic meals).
De-frost function.
Keep warm function.
Safety auto shut-off function / Auto program pause function when taking out the basket. (useful when you need to stir your food in the basket mid-cooking).
These features can make your air frying experience even more efficient and enjoyable.
Air Fryer – What Not To Cook – Do Not Put These Things In!
Voltage + power plugs
Although its quite an obvious thing, it's important to keep in mind that when you're buying your first air fryer online you have to be careful to get one that is compatible with your country's power grid and power outlets.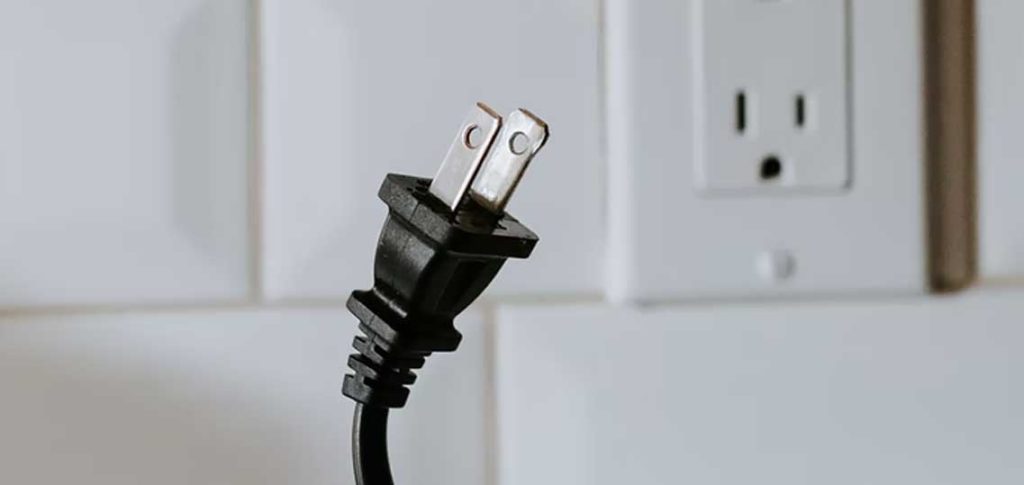 Check that the device's input voltage and the electrical plug type match your country's consumer power grid and outlet type to avoid costly mistakes.
Are air fryers easy to clean?
Simple air fryers featuring a single basket are really easy to clean. All you have to do is to take out the basket and wash it as the inside chamber of the air fryer doesn't get dirty during the cooking process.
Before making a purchase check if your chosen air fryer's basket is dishwasher safe. Many of them are, and this can make the cleaning process even more efficient!
You can also insert additional cut baking sheets or aluminum foil on the bottom of the basket in most air fryer models, just be sure not to disrupt the internal air flow by obstructing the air holes in the basket.
What are the most popular alternatives to an air fryer?
One popular alternative to a simple air fryer is an air fryer oven – a countertop convection oven with air frying capabilities.
This appliance not only does all the things an air fryer is great at, but it also has larger capacity, gives you possibility to stack food on different levels and can function as a standard convection oven – all in one!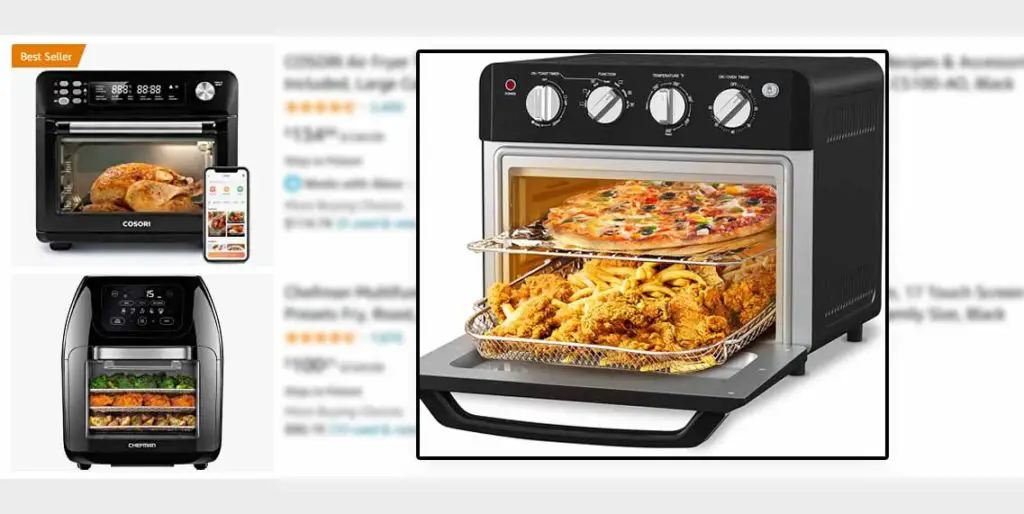 There are many quality air fryer ovens you can get on Amazon – check them out here!
The Conclusion
Choosing your first air fryer is a surprisingly simple task, the main thing you'll have to care about are the size and capacity of your new kitchen appliance. After that, all that's left is thinking about the additional features you'd like your air fryer to have and finally – where to place your new air fryer on your countertop. If you're ready you can check out the best and most popular air fryers of this year here on Amazon.