Why would you want an air fryer? What would you use an air fryer for? Is an air fryer the same as a simple convection oven? Air fryers have many hidden advantages! There are many things that air fryers excel at and other kitchen appliances can struggle with. Let us present you 6 solid reasons on why an air fryer might be just the thing you need in your kitchen!
1. Using less cooking oil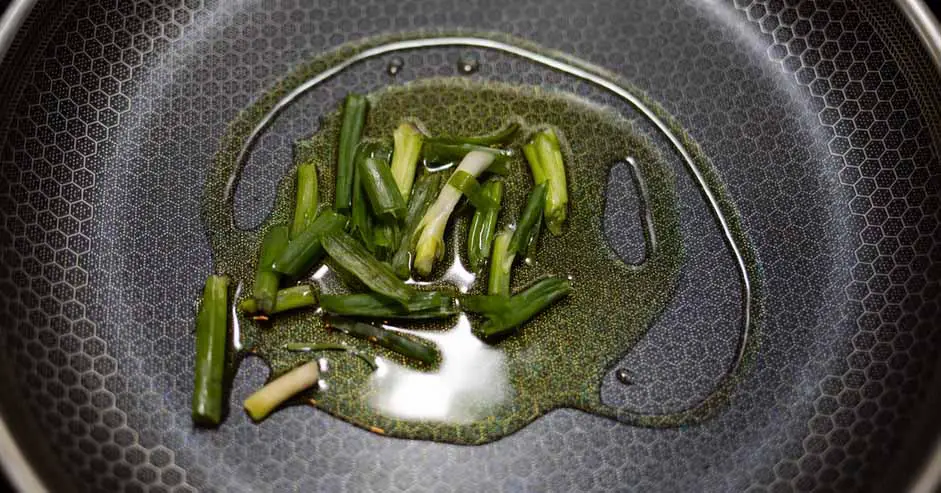 When using an air fryer you can use much less cooking oil than you would usually do. In fact, you don't have to use any cooking oil at all! When it comes to preparing dishes that are normally deep fried such as french fries, meatballs or cheese sticks you usually have to use a ton of cooking oil during the frying process. With an air fryer you can prepare these meals without it.
An air fryer lets you emulate the deep frying experience with little to no additional fats added.
With the cooking oil prices being on the rise recently, this is really great news!
With an air fryer you can retain the deep-fry like qualities of the prepared food without adding extra fat and calories to your meal. That's one of the best things about air fryers, and there is more:
2. Roasted vegetables goodness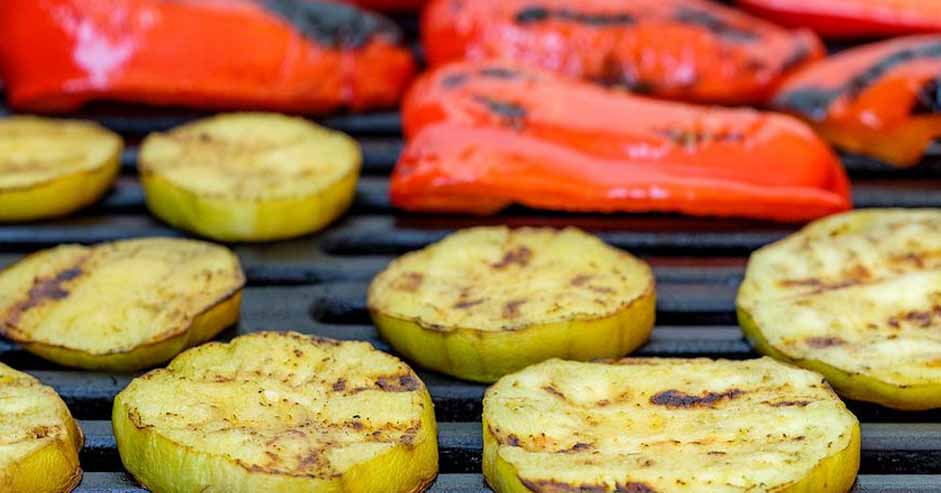 Both frozen and fresh vegetables can be easily roasted inside of an air fryer in a matter of ~12 minutes! Roasting vegetables in an air fryer is simple and effortless, and because of the way air fryers are built, the cleanup afterwards is a breeze!
Fresh air fried paprika or cucumber are a perfect fit for a quick snack or a great addition to any meal. And all you have to do to prepare them is to figure out the time you need to leave them in to achieve your desired effect.
Moreover, you can easily prepare frozen vegetable mixes that you can buy at almost any convenience store.
Just put them inside your air fryer, stir them up a bit, spray them with a little bit of olive, then air fry them for around 5 minutes, add the condiments and shake them up again, and finally after air frying them for another few minutes your tasty vegetable mix snack will be ready!
Just be careful not to use lightweight greens such as fresh spinach leaves – they will fly all around the cooking chamber and cause a mess. Check our article here if you're curious about the things you really shouldn't be putting inside your new air fryer.
Air Fryer – What Not To Cook – Do Not Put These Things In!
3. French fries ready in a few minutes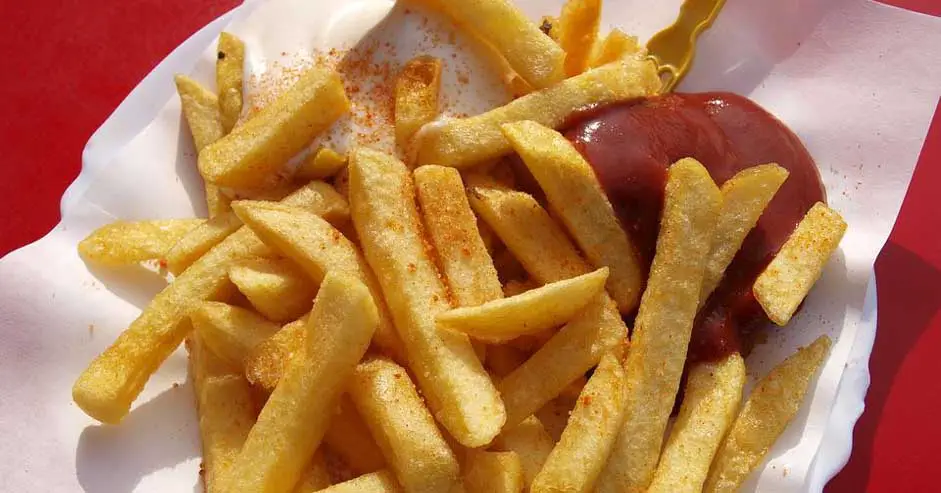 In our tests, a full portion of 500g of frozen french fries was crispy and ready to eat after around ~14 minutes of air frying – without pre-heating the appliance (but remember this time can vary based on your air fryer's size and power).
Not only you can make french fries in a matter of a few minutes, but also you can do so without using any cooking oil at all.
Not to mention, a cleanup after air frying your french fries is much easier than the cleanup you would be faced with after deep frying fries in cooking oil.
You can use the ~14 minutes it takes to air fry your crispy french fries to prepare your favorite sauce or get something to drink. Easy, simple and efficient!
Remember that if you want to prepare a whole bag of frozen french fries in your air fryer at once, you should consider getting a bigger model as the smaller ones meant for single person use usually will not fit the whole package.
4. Great for quickly cooking smaller meals for one person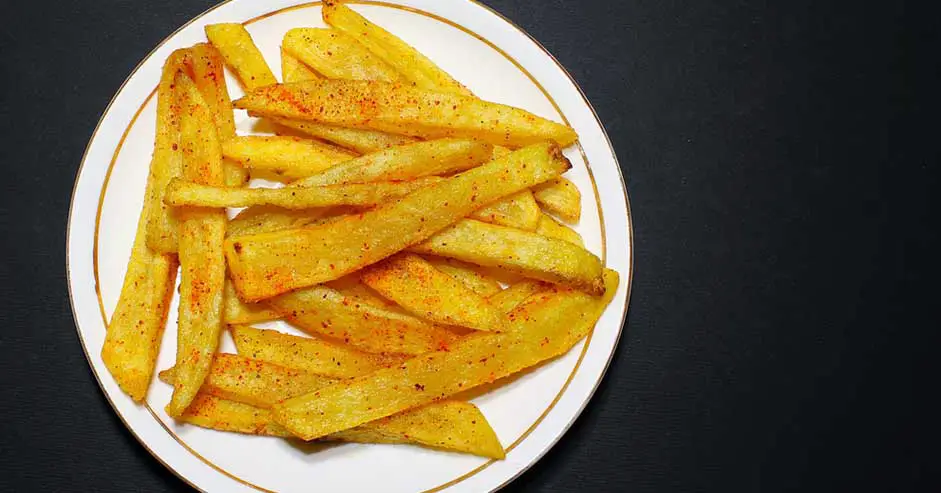 Smaller air fryer models are great for any single person or a university or college student living alone. All kinds of meals ready in the matter of minutes, without using cooking oil (which is getting more expansive month by month) and without using much electricity.
With a device as energy efficient as an average air fryer you can easily prepare many small meals without stressing about extensive power usage.
There are also family-sized air fryers, however these might take up a little bit more space on your countertop. Better do some measurements before getting one! 🙂
5. Simple cleanup – no, really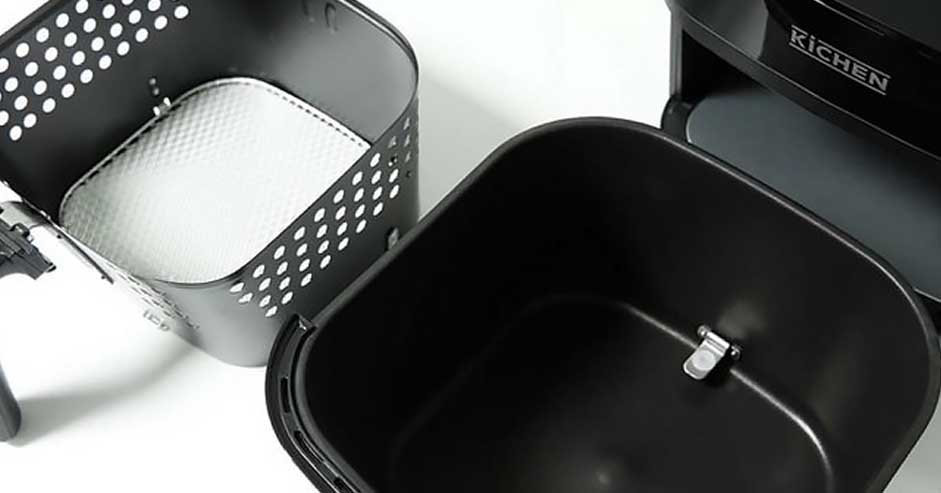 The only part in an air fryer that needs to be cleaned is the basket in which the food is placed. There might also be an additional perforated metal plate inside, however this part much like the basket is removable and in most cases can be cleaned in your dishwasher.
Compared to a traditional or convection oven, in an air fryer you can easily remove the parts that require cleaning and this really adds to the overall convenience of this nifty appliance.
6. Is an air fryer just a convection oven? – nah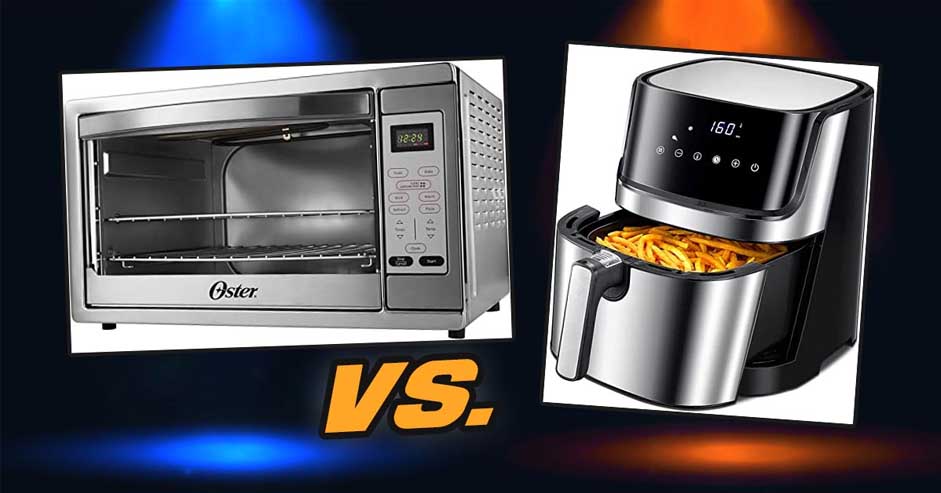 There are many substantial differences between an air fryer and a convection oven. These include their designated use cases, average sizes, the way that they work internally and the results you can get by using them.
We have an extensive explainer article comparing a convection oven to an air fryer to help you catch the main differences and similarities between these two popular kitchen appliances.
Convection Oven vs. An Air Fryer (What's The Difference?)
Reheats food in minutes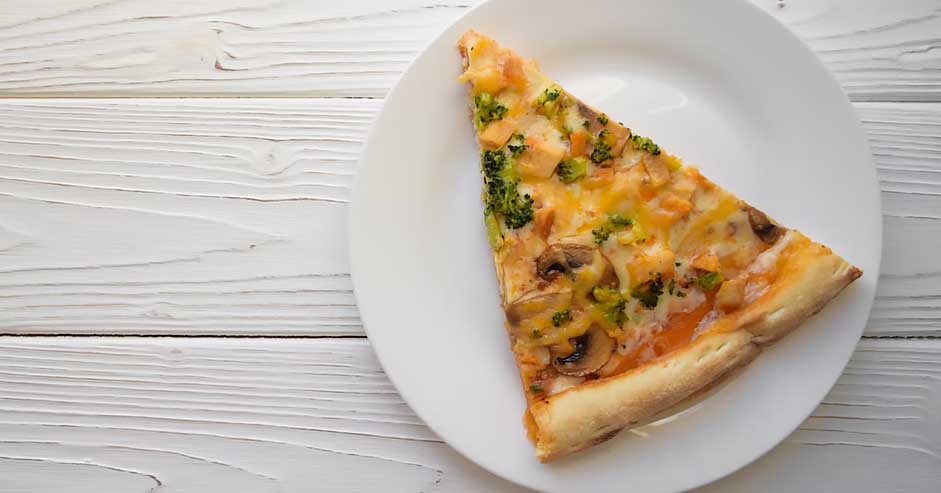 Got some leftovers that you don't want to get rid of? That one pizza slice from last night's party you don't want to throw away? You can easily reheat most meals in your air fryer and without surprise it takes just a few minutes to do so.
If you don't want to turn on your oven just to heat up a single pizza slice or a bunch of chicken wings you can easily do it in an air fryer – and it does it so much quicker too! The energy and time efficiency principalities also apply here.
So should I really get an air fryer?
Air fryers are great kitchen appliances that are simple to use, fast, energy efficient, easy to clean and gain popularity with each coming year. You definitely won't be disappointed when you finally decide to get one!
If you think you're set on beginning the search for a perfect air fryer for your kitchen, check out our Air Fryer Buyer's Guide here. There are a few things that you have to know about when preparing to get your very first air fryer. Over and out!
Air Fryer Buyer's Guide – How To Choose Your First Air Fryer (Quick & Easy)