Whether the cutting board in your kitchen just got badly cut or damaged, or you just got a hunch that you should replace your board soon, you might be interested in knowing what actually is the right time to replace this vital kitchen utensil. Regardless of whether we're talking about plastic or wooden boards, there always comes a time when you should think about moving on to a new one. Read on!
[this article features Ebay & Amazon affiliate links]
How long does a wooden cutting board last?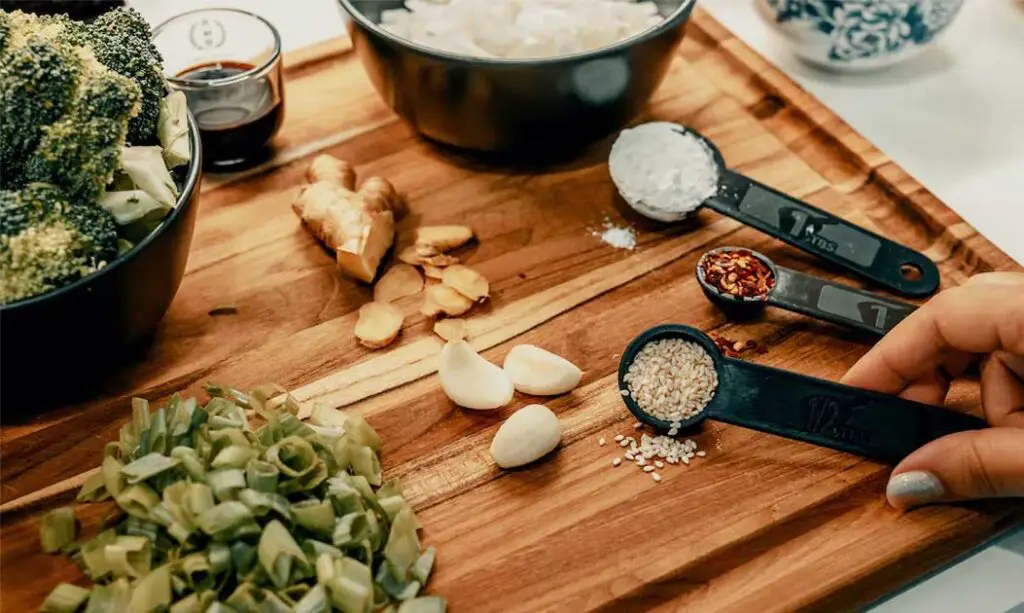 While there is little to no real measured data for an "average lifetime" of a standard cutting board, a good quality wooden cutting board when taken care of properly can certainly last you for long years before it needs to be replaced.
Taking good care of cutting boards made of wood involves hand cleaning them (a dishwasher is a no-go), and oiling them up from time to time (for example using mineral oil).
The best practice here is to clean your board by hand after each use, and never let it submerged in water for extensive periods of time. Wooden boards also shouldn't be washed in a dishwasher – the process is really hard even on insulated wood, and in some cases, automatic drying over long periods of time can "help" initiate the molding process of the board's surface.
In general, a quality wooden cutting board that is treated well can be used even for a few years before it eventually has to be refreshed or discarded.
What are the signs that you need to replace your wooden cutting board? The first one would be the presence of cuts on its surface. The second sign is any kind of dirt adhering to the board that cannot be easily removed. Both the cuts in the board's structure and existing irremovable residue of all kinds can easily create perfect conditions for harmful bacteria or microbes. Any prevalent worrying smells are another telltale sign of your board's career nearing its end. It's best to replace your board before that happens.
In certain cases, a lightly cut wooden board can be brought back to life by sanding down the very top part of its surface and then re-finishing it and oiling it up. This however should be done only by a professional in a cutting board resurfacing service (if you can find one near you).
What about plastic cutting boards?
Plastic cutting boards are a popular alternative to quite heavier and often quite more bulky wooden boards. While they are often cheaper and easier to obtain and replace, in some cases they can also be way less durable.
The plastic surface, even if designed as cut proof, will not be 100% protected against your kitchen knives. When a plastic cutting board gets badly cut the same rules apply that in the case of a wooden board.
By general rule, low quality (cheap) plastic boards will usually get damaged faster, but their large advantages are 1 – the ease of cleaning (you can easily clean and dry most plastic boards in a dishwasher), 2 – their price (you can get them even for under $5).
What are the signs that a cutting board has to be replaced?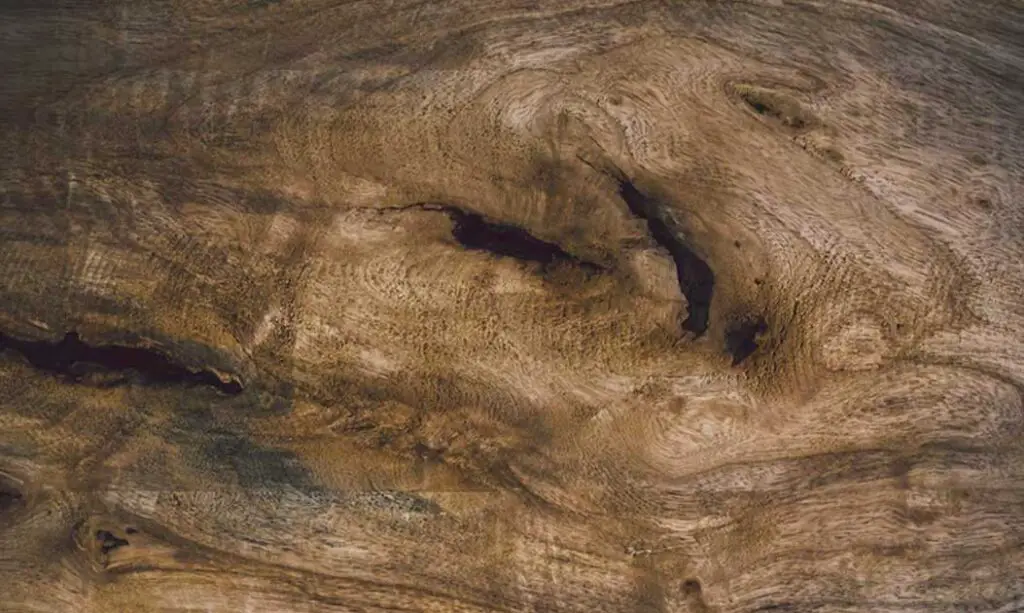 Sadly, every kitchen utensil and every appliance has to be replaced sometime. The same is true for cutting boards, no matter what they're made of. But, how to know when to get rid of your old board?
Here are the most common signs that a kitchen cutting board has to be discarded and replaced (regardless of the material its made of):
Cracks or cuts on the board's surface – harmful bacteria and microbes can easily take their place even in small cracks on the board's surface that you won't be able to clean properly.
The surface getting worn or heavily scratched – same as above, this will also make your board progressively harder to clean.
Unusual or unpleasant smell even after washing the board a few times – you can do a final cleaning attempt by using a classic mix of water, lemon juice and baking soda, if the smells prevail, it's time to ditch the board.
Any signs of mold or food residue that's impossible to clean – the final signs that your board needs to be replaced immediately.
What can you do to make your cutting boards last longer?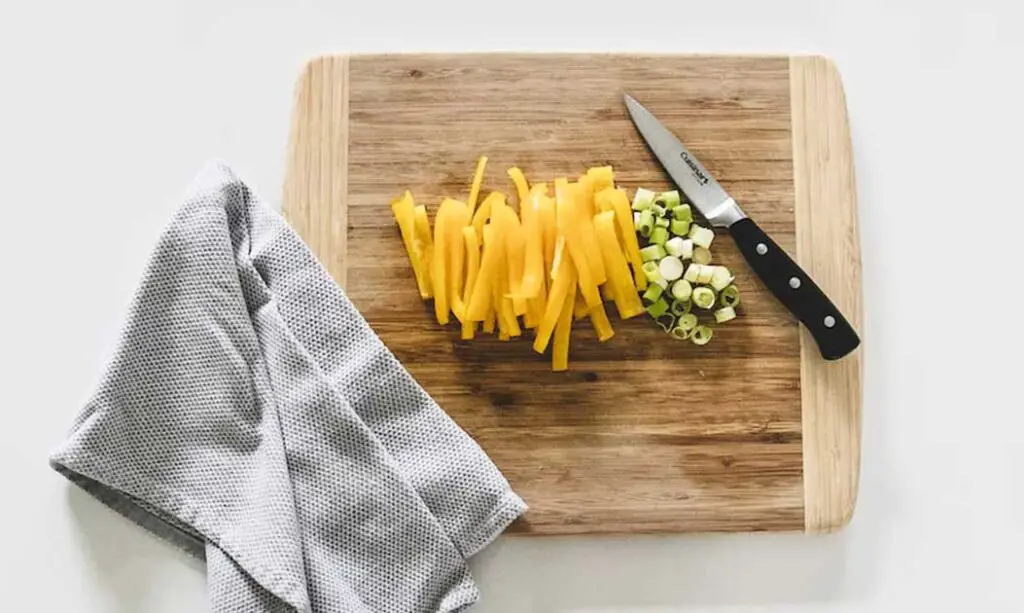 There are actually quite a few neat tips and tricks on how to keep your cutting board in a good condition for a long time, regardless of whether it's made out of wood or plastic. Here are some of these.
Cleaning your boards after each use – hot water and regular dish soap are enough for a quick cleanup.
Oiling up your wooden boards from time to time – the best oils to use are mineral oil, walnut oil, or any kind of dedicated chopping board oils. Plastic boards do not have to be oiled.
Using a separate cutting board for your meat and for other food products – leftover residue from raw meat can be hard to remove and also become a great treat for all kinds of bacteria.
Not leaving the food leftover laying on the board for too long – this can make the board much harder to clean.
So, when to replace your cutting board?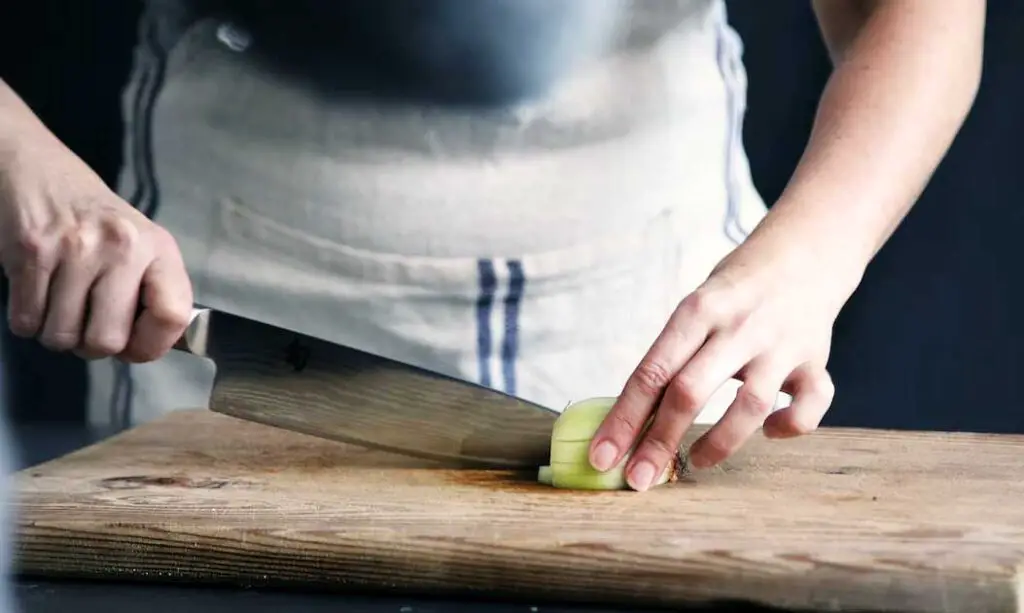 As you can see, a good quality kitchen board can last you for years provided you take care of it and use it properly. In general, wooden cutting boards tend to last the longest, however for many, smaller, lighter and cheaper plastic boards are more reliable and more convenient.
Regardless of the type of cutting board you're using, there will come a time when it'll have to be replaced.
When should you replace a cutting board then? Essentially, when you see any of the telltale signs that we mentioned, you need to take replacing your chopping board into consideration. Luckily, most cutting boards don't cost a fortune, and if you incorporate our board care tips into your everyday kitchen routines they will last you much longer than your previous ones guaranteed!
While refreshing old wooden cutting boards is certainly possible, it most of the time requires quite a bit of work. In general it's only worth it for high quality boards, or the ones you have some serious sentimental ties with (come on, we all have that one board!).
We hope we were able to help you, if we did, feel free to check our links for various cutting boards available both over on Amazon and on Ebay. There are lots to choose from in all price ranges. You just might want to get yourself a brand new one!