Cooking and baking can be a tricky business, and one of the most confusing aspects for all beginners is understanding the difference between wax paper and parchment paper used in your kitchen. Both are used to line baking sheets and cake tins to prevent sticking, but there are some key differences between them that set them apart. To help make your life a little easier, here is a short guide about the differences between wax paper and parchment paper.
See also: Baking Parchment Paper Max Temperature – How High?
What is Wax Paper?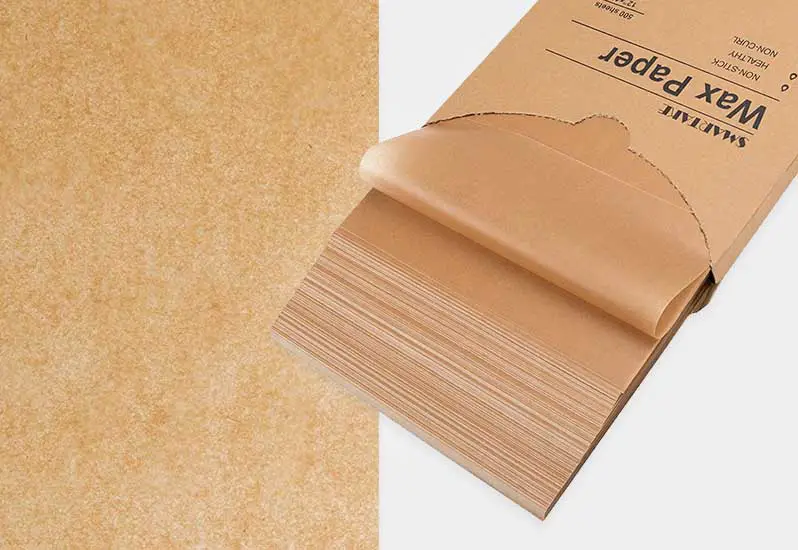 Waxed paper, also known as wax paper is a paper that is coated in a thin wax layer on one side. This wax coating makes the paper smooth, water resistant and oilproof. Wax paper is commonly used for food packaging, wrapping sandwiches and separating beef patties, as food will not stick to it easily.
Waxed paper offers a non-stick and water-resistant coating. Nevertheless, it's not designed to withstand heat, so you shouldn't ever use it in an oven.
Most types of wax paper are microwave safe, however wax paper cannot be used in an oven – it's not heat resistant and it can burn if you attempt to use it for baking.
What is Parchment Paper?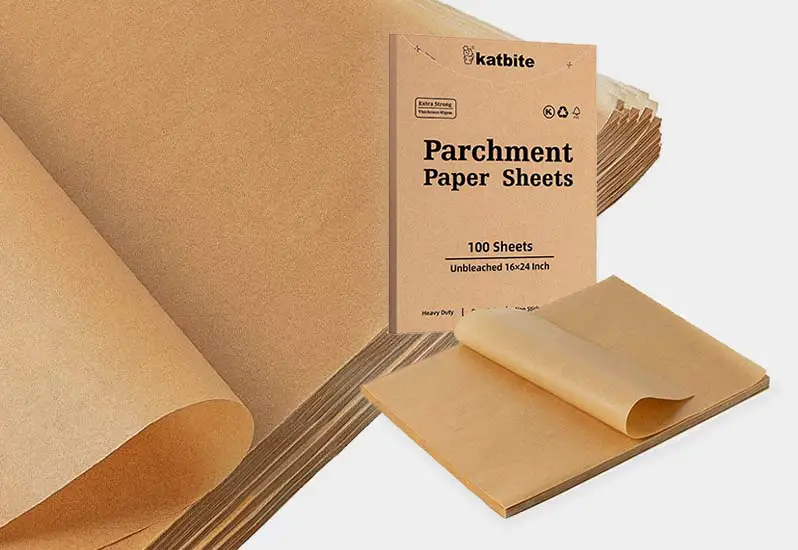 Parchment paper is a type of paper that is treated with silicone which makes it heat resistant. It's more durable than wax paper and can withstand temperatures of up to around 450°F / 230°C. This means you can safely use it in your oven.
It is also grease-resistant and non-toxic, making it an ideal choice for baking. Parchment paper is commonly used to line baking tins and sheets, as it prevents food from sticking and makes clean up much easier. Baking parchment paper is also microwave safe by design.
You can also use baking parchment paper for most intents and purposes you would use wax paper for. The only thing that baking parchment doesn't have is the smooth wax covering which is unsurprisingly exclusive to waxed paper.
The Differences Between Wax Paper and Parchment Paper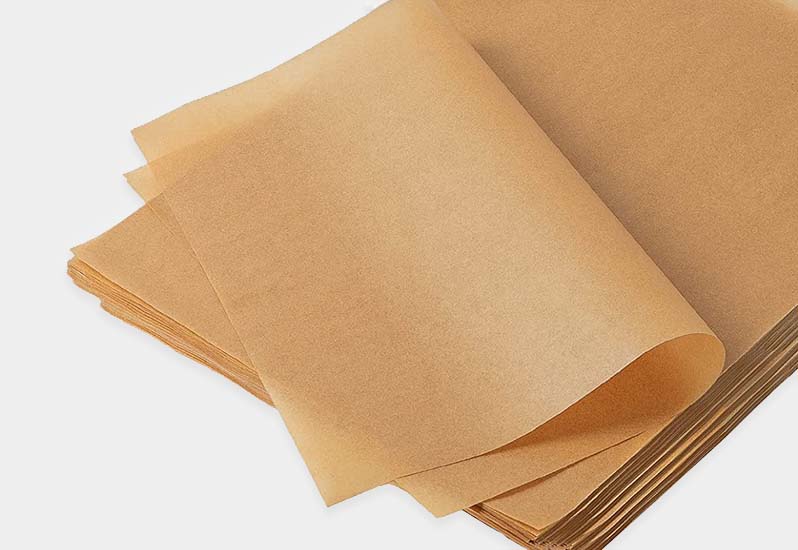 Wax paper and parchment paper both have their own unique properties that make them ideal for different cooking applications. Wax paper is coated with a thin layer of wax, which makes it nonstick and grease/moisture resistant. It's ideal for packing various food products or wrapping food for storage because of its non-stick .
Parchment paper, on the other hand, is made from a silicone treated paper that also has some nonstick capabilities, but most importantly is heat resistant. It is ideal for lining baking pans and wrapping various food products for oven cooking. Parchment paper is completely oven-safe, so it can be used inside your convection oven with non worries.
Remember that waxed paper is not as durable as parchment paper, and it will melt if it comes in contact with heat so it should not be used anywhere near an oven. It makes up for it being moisture and grease-resistant. Moreover, many people deem it better for food packaging because of its smooth structure which makes it hard to catch on your packaged food and make a mess.
Both wax paper and baking parchment paper are by design completely non-toxic and can be used safely with food products.
So, which one should you choose?
Based on the information above you can now surely decide which type of paper is better for your daily kitchen uses. Wax paper and parchment paper are commonly used in many kitchens all around the world, and yet there are some important differences between these two. We hope we helped you and answered all your questions. Until next time!
Check out also: Baking Parchment Paper In An Air Fryer?