Camembert cheese can be enjoyed in many ways! Here are the most common and best ways to serve Camembert cheese, and all the foods you may already have at home that go great with Camembert! Grab a piece of Camembert from your fridge and let's get straight to the topic!
[this article features Ebay & Amazon affiliate links]
Camembert cheese – serve hot or cold?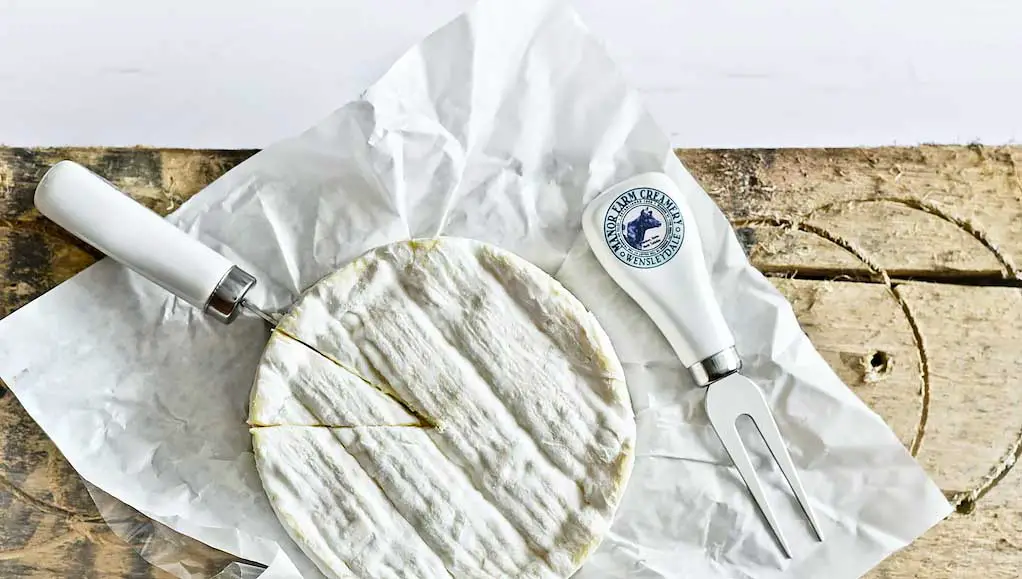 Is Camembert cheese better cold or at room temperature, and what is the ideal Camembert cheese serving temperature? This is one of the the most asked questions when it comes to Camembert, as store bought Camembert is most commonly stored in a refrigerator.
Can Camembert be eaten cold? Yes, you can absolutely enjoy cold Camembert cheese, although it is generally advised not to. Cold Camembert will have way less taste value than when eaten at room temperature which is a common way to enjoy it. Quality raw Camembert cheese will taste best at room temperature, although you can also bake it in your oven.
So, does Camembert cheese taste better at room temperature, or when melted? Although this really boils down to personal preferences, melted Camembert tends to be a bit more interesting taste and texture wise, especially when it comes to common, store bought Camembert brands.
Baked Camembert is best enjoyed with rustic bread, toasted bread or baguettes.
What is the best way to eat Camembert?
The most common (and arguably the best way) to enjoy Camembert cheese is to either:
Eat it solo at room temperature (perhaps with cured meat or cranberry jam).
Bake it in your oven and eat with toasted bread (a quick and fun way to enjoy quality molten cheese at home).
Both of these are valid ways to enjoy Camembert cheese, feel free to choose your favorite or try them both!
See the next point for more ideas on what exactly to do with your lonely piece of Camembert cheese waiting for you in your fridge!
What goes good with Camembert cheese?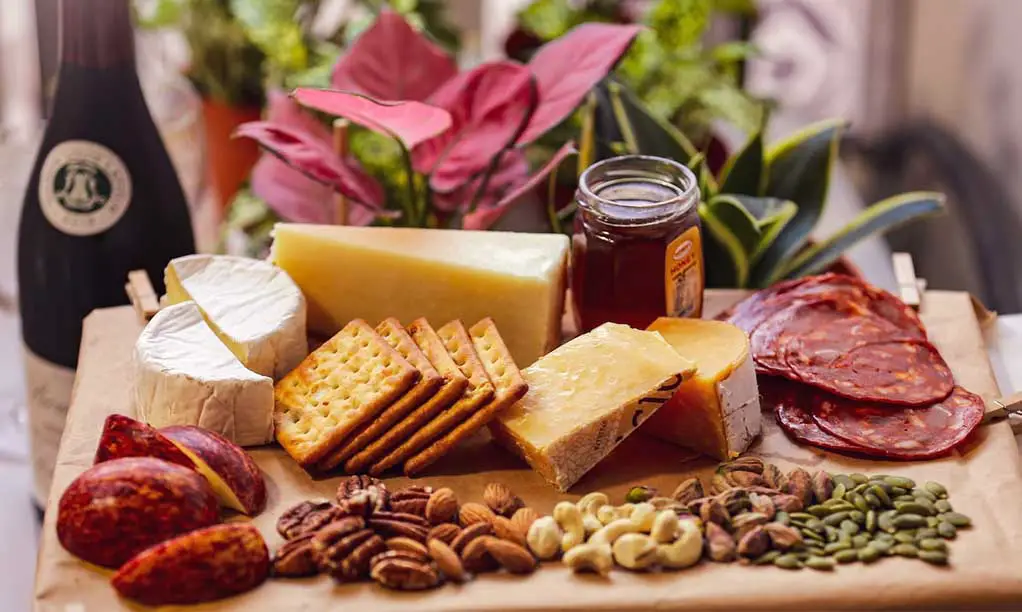 There are many kinds of food that go great with Camembert cheese. The most common among these are:
Cured meat / Parma ham – a few pieces of cured meat of your choice can make for a great addition to your Camembert cheese, whether baked or not.
Cranberry jam – while cranberry jam is certainly one of the most popular things that go well with Camembert, you can also experiment with other fruit jam flavors here!
Nuts – if you're not allergic, nuts go great with Camembert. You can also find Camembert with nuts already in it in many stores!
Garlic – while garlic is a great addition to many simple meals, it's also often used to spice up Camembert cheese. Be it garlic paste or small pieces of garlic if you like it, it's worth a try.
Rosemary – rosemary is often used as a topping for Camembert cheese. Consider also mixing it with thyme!
Rustic bread / toasted bread – another great addition that works best with baked Camembert cheese. Dip it in the middle of your fresh out-of-the-oven Camembert piece and eat it while it's still hot!
Wine – not only French people love a glass of wine with their cheese! White wine is always a great choice when enjoying almost any kind of soft cheese.
Honey – just a little bit of honey can work wonders when served alongside with nicely aged Camembert, try it out if you want to mix things up a little!
Other kinds of cheese – finally, consider serving your Camembert cheese with at least two different types of cheese. Next, add a few of the things from this very list, and you will prepare a very basic yet much fancy cheese board!
How to easily bake Camembert cheese at home?
Baked Camembert is one of the nicest and simplest treats that go well with toasties, garlic bread and many other quick snacks you can fix yourself at home.
Check out our quick recipe video to learn exactly how to bake a simple store-bought piece of Camembert in your oven without a box!
Why is my Camembert so runny inside?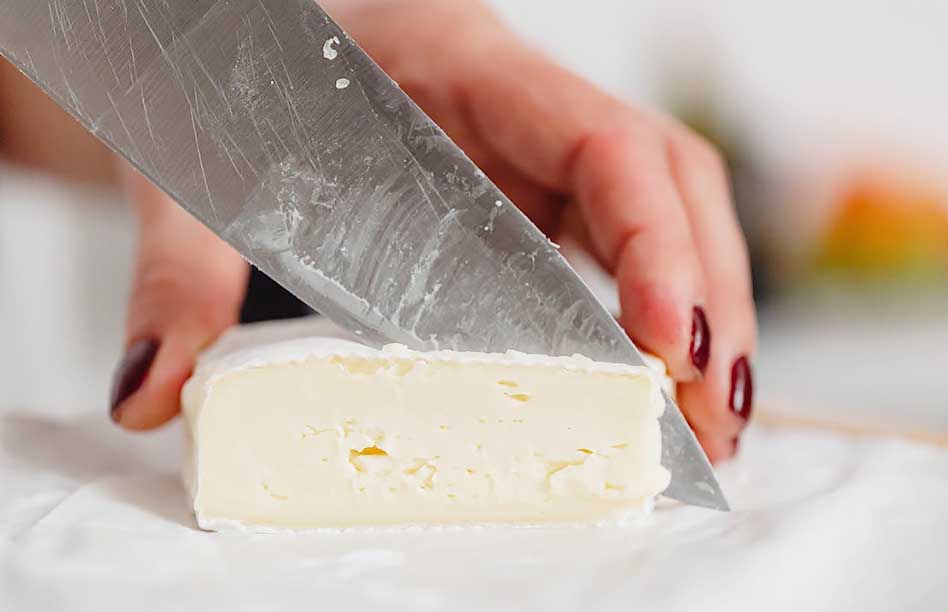 So, should Camembert be runny? Camembert cheese that's been laying around for quite some time can be soft and runny, but should not be overly watery. If that's the case, it means that your cheese is overripened and can be unpleasant to eat.
This might be the case even after 2-3 weeks of storage, as Camembert cheese tends to age very fast.
As the Camembert cheese will ripen, its ammonia-like smell will get more intense and its inside texture will get softer and more runny. It's a natural process.
How do you know that Camembert has gone bad? If the smell of your Camembert cheese seems off, or the ammonia aroma gets too strong, plus, you'll notice mold that's not the part of the natural Camembert skin on the surface your cheese, it most likely means that your piece of Camembert has gone bad and needs to be discarded.
Baked Camembert on the other hand is always runny until it cools down and solidifies. Dip a nice piece of toasted garlic bread in it for the best experience!