So, what really is a panini? "Paninis" are not just your ordinary grilled or toasted sandwiches, they are culinary delights that embody a unique combination of carefully selected ingredients, a specific preparation method, and a rich culinary history.
Check out also: Is a Panini Press Worth It? (An Honest Opinion)
[this article features Ebay & Amazon affiliate links]
These delightful creations originated in Italy in the 1960s and have quickly gained global popularity. The artful use of Italian bread, such as ciabatta or baguette, sets a panini apart, known for its sturdy crust and chewy texture. 
The Panini sandwich is filled with various flavorful ingredients, ranging from cured meats and artisanal cheeses to fresh vegetables and savory spreads. 
However, what truly makes a panini a panini, is the process of grilling or toasting it using a panini press, which results in a compressed, warm, melty interior encased in a crispy, toasted exterior. 
What Exactly Is a Panini? – The Quick Answer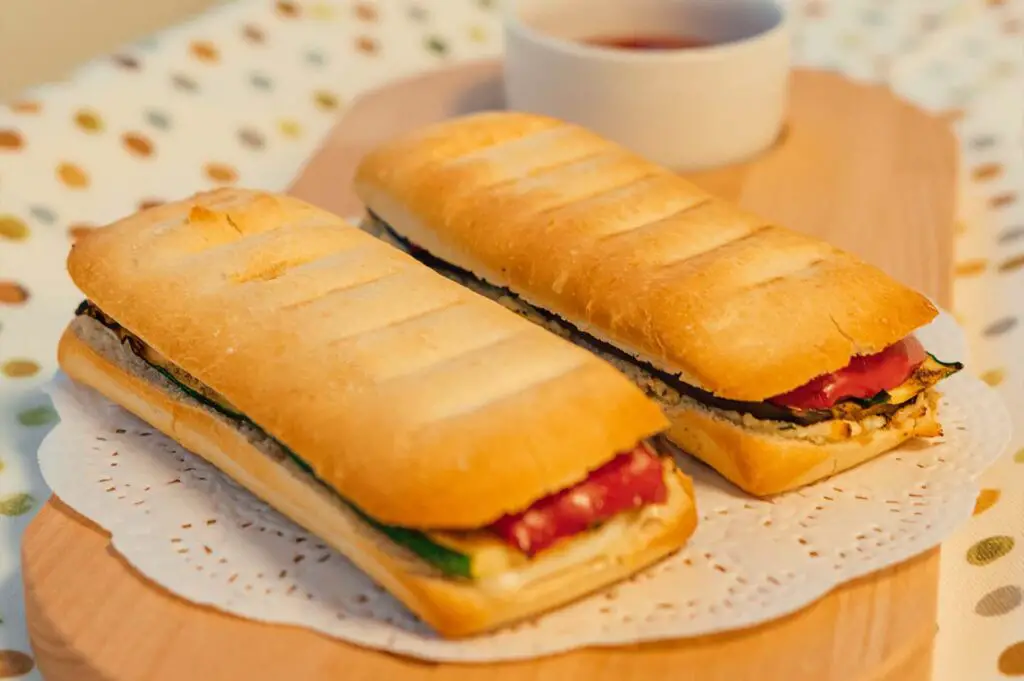 What distinguishes a panini from a regular sandwich is the cooking method and the specific type of bread used. Traditional panini is typically prepared using Italian bread, such as ciabatta or baguette, with a slightly chewy texture and a sturdy crust. 
The sandwich is assembled with various fillings, such as meats, cheeses, vegetables, and spreads, and then pressed or grilled to create a compressed, toasted masterpiece.
The Difference Between a Sandwich and a Panini
The terms "sandwich" and "panini" refer to two different types of food, although of course they do share some similarities. 
Here are the main differences between a regular sandwich and a panini:
Bread
Sandwiches and paninis are typically made with bread, but the type of bread used sets them apart. Sandwiches can be made with various types of bread, such as sliced bread, rolls, baguettes, or even wraps. 
On the other hand, Paninis are most often made with Italian bread, commonly known as ciabatta or baguette, which is typically a long, narrow loaf with a crisp crust.
Grilling or Pressing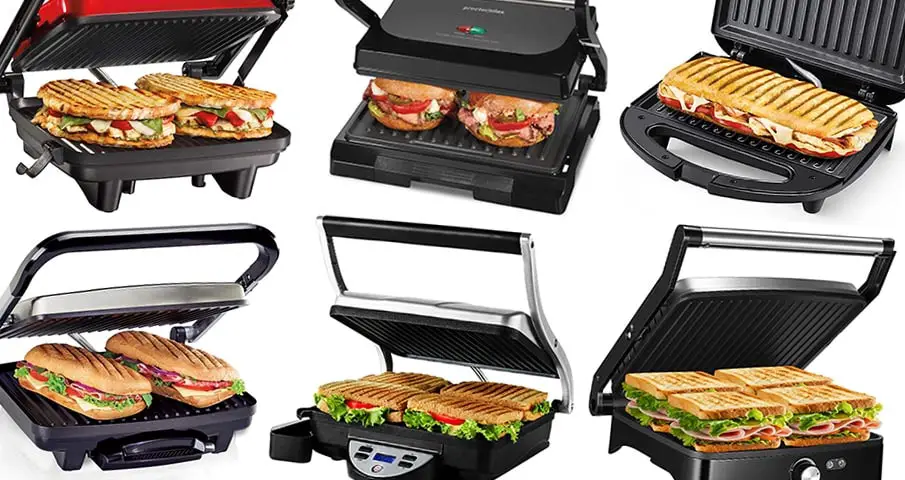 One of the defining features of a panini is that it is grilled or pressed. After the ingredients are assembled, a panini is cooked using a panini press or a similar grilling device. The grilling process compresses the sandwich, flattening it and creating distinctive grill marks on the bread. 
Sandwiches, however, are not necessarily grilled or pressed, although some variations, like grilled cheese sandwiches or, sure hot sandwiches, may be cooked similarly.
Fillings and Ingredients
Both sandwiches and paninis can have a wide range of fillings and ingredients. Sandwiches can include various combinations of meats, cheeses, vegetables, spreads, and condiments. 
Paninis also offer a variety of fillings, including meats, cheeses, vegetables, and other ingredients commonly found in sandwiches. However, paninis often have fewer ingredients than sandwiches, focusing on combining a few high-quality ingredients that are complemented by the grilling process.
Serving Style
Although some varieties like delicious grilled sandwiches can be served heated or toasted, sandwiches are normally served cold or at room temperature. Classic sandwiches are most often assembled in advance, making them convenient for grab-and-go options or packed lunches. 
Conversely, paninis are served warm or hot as the grilling or pressing process heats the ingredients and toasts the bread. Paninis are often enjoyed immediately after cooking to preserve their warmth and texture.
Brief History of the Panini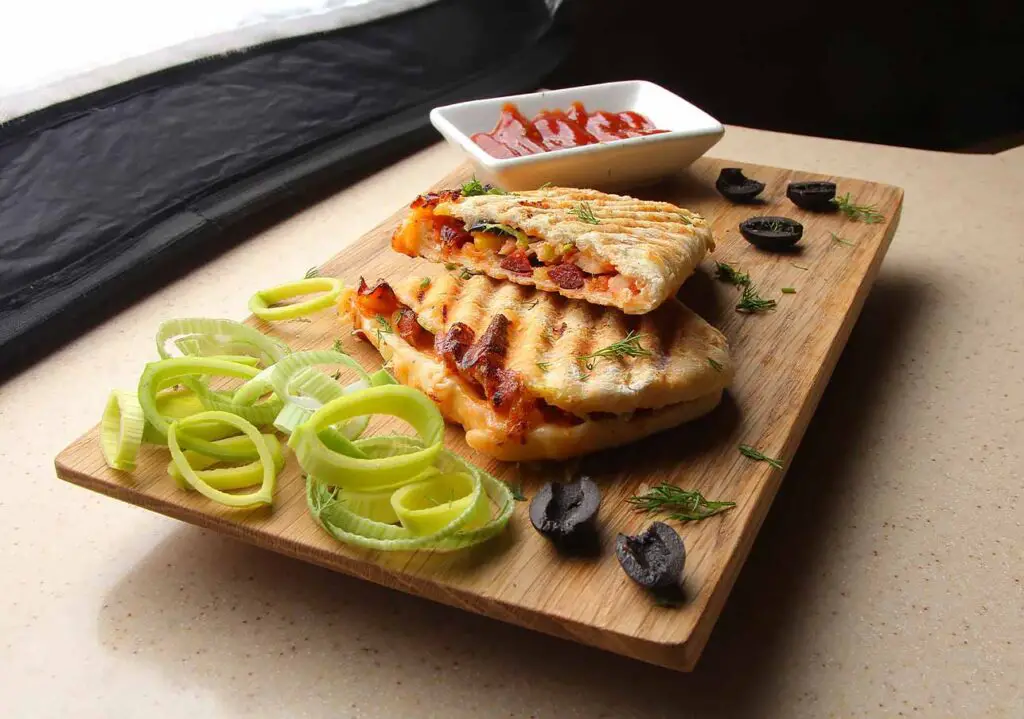 The panini, as we know it today, is historically closely associated with Italian cuisine and since it's first official commercial appearances in 1960's has rather quickly gained popularity worldwide. Here's a brief history of the panini:
Origins and Name Origin
The concept of grilling or toasting bread with fillings can be traced back to ancient times when cultures worldwide developed various forms of filled bread. However, the specific term "panini" originated in Italy. 
The word "Panino" in Italian means "small bread roll" or "bread roll with a filling." The singular form is "panino," and the plural is simply – "panini."
Italian "Originals"
In Italy, panini were initially simple sandwiches made with various types of bread and a combination of meats, cheeses, and vegetables. 
They were often served as quick and satisfying meals. The popularity of panini grew in the 1960s and 1970s when small, local sandwich shops called "paninoteche" started to emerge, offering various panini options oftentimes making use of fillings made from local products.
International Recognition
Panini gained international recognition as Italian cuisine became famous worldwide. In the 1980s and 1990s, Italian-style cafes and sandwich shops started to appear in different countries, bringing panini to a broader audience. 
These establishments used specialized grilling devices called "panini presses" to create the characteristic toasted and pressed texture.
Nowadays, you can easily get a panini press for your own kitchen in most kitchen appliance stores if you'd like to!
Global Popularity
The 2000s saw a significant increase in the popularity of panini. They became a staple in cafes, delis, and casual dining establishments, offering a quick, flavorful, customizable sandwich option.
Panini recipes and variations expanded way beyond traditional Italian fillings to include international flavors and creative combinations.
Commercial Panini Presses
As the demand for panini increased, commercial panini presses became widely available. 
These specialized kitchen appliances allowed for easy grilling and pressing of sandwiches, replicating the texture and taste traditionally achieved in Italian paninoteche.
Modern Cultural Adaptations
Over time, the panini has been adapted to suit different culinary traditions and tastes. While the classic Italian panini often includes ingredients like prosciutto, mozzarella, and roasted vegetables, panini from other regions may feature ham, turkey, cheddar cheese, and various spreads and condiments.
Today, the panini has become a popular and versatile sandwich option worldwide, with countless variations and interpretations. 
Whether enjoyed in an Italian cafe or a local sandwich shop, the panini continues to be appreciated for its toasted bread, delicious fillings, and unique texture created by grilling and pressing.
What Makes a Panini a Panini?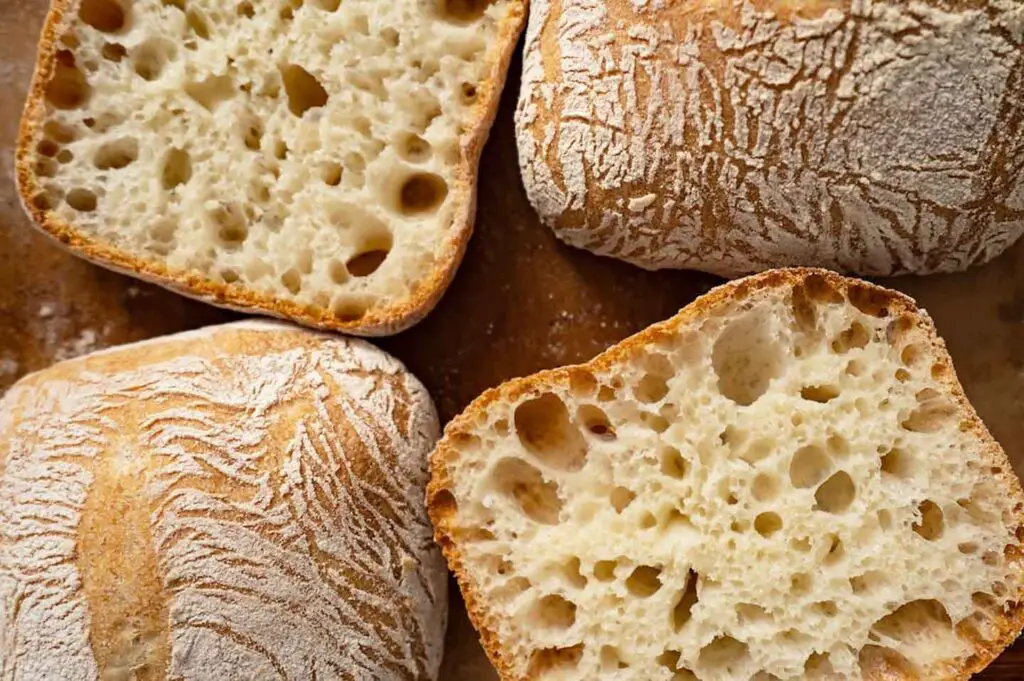 Beyond the cooking method, several factors contribute to the unique character of a panini. The choice of bread is crucial, with the aforementioned Italian bread varieties being favored for their durability and ability to withstand the grilling process. 
The fillings are often carefully selected to ensure a harmonious blend of flavors and textures. Ingredients like cured meats, artisanal cheeses, fresh vegetables, and savory spreads are commonly used to create a balanced and delicious panini.
The Conclusion
A panini sandwich is more than just a grilled or toasted sandwich; it's a culinary delight that combines carefully selected ingredients, a specific cooking method, and a rich history. 
From its humble beginnings in Italy to its global popularity today, the panini has become a beloved culinary creation. 
So, the next time you savor a warm, crispy panini, appreciate the craftsmanship and attention to detail that goes into creating this delectable sandwich.
You might also like: Can You Eat Sour Cream By Itself? – Well…
Main article photo by: azerbaijan_stockers