There's nothing quite like getting a delicious and perfectly cooked panini sandwich from your favorite restaurant. So no doubt, creating those same delicious flavors at home with a panini press seems like a great option. 
However, with so many different kitchen gadgets on the market, you may wonder if you'll want to give up valuable counter or cabinet space for a sandwich-making device. After all, you've got the air fryer, Instapot, and waffle maker. Do you really need one more thing?
Sandwich Maker vs. A Panini Press (Which One Is Better For You?)
A good panini press can set you back quite a bit of money. Most basic ones cost over $50, and the best ones can set you back more than $200. If you purchase an even cheaper one, it may break after just a few uses or not work as well as you'd like it to work because it won't have enough weight to properly press the sandwich. 
Here we'll tell you everything you need to know about adding a panini press to your kitchen stockpile and our honest opinion as to whether or not it's really worth it. 
[this article features Ebay & Amazon affiliate links]
Check out also: What Makes a Panini a Panini? – You Wouldn't Guess!
Reasons Why You May Want A Panini Press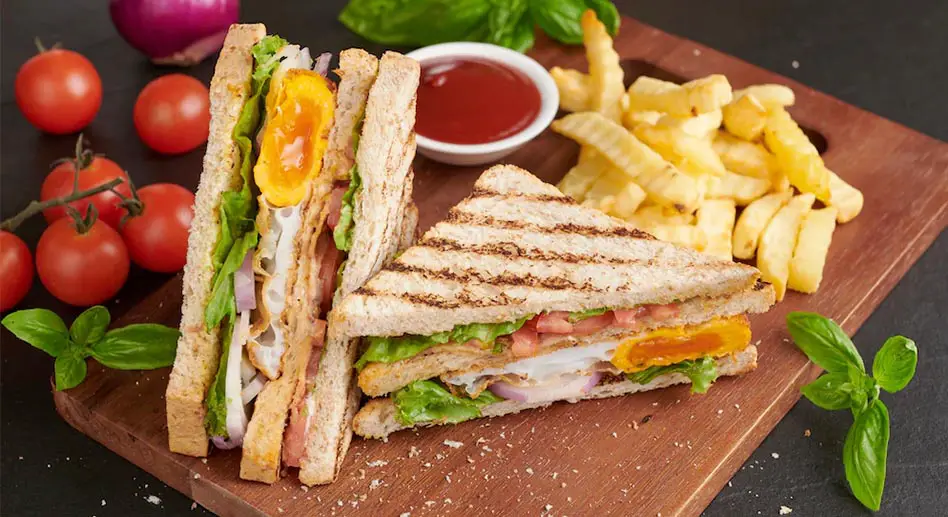 Before we talk about why you might not want to get a panini press, here are a few reasons why you might want to add one to your kitchen toolbox. 
A panini press definitely does streamline the process of making the perfect panini sandwich and grills it consistently every time without you having to watch over it. 
Most panini presses can make at least two sandwiches simultaneously, which is excellent if you have a family. 
You can use a panini press to make other meals as well, such as quesadillas, grilled fish or meats, and even french toast. 
Panini presses are usually small and don't take up as much room as other appliances. 
Other Uses For A Panini Press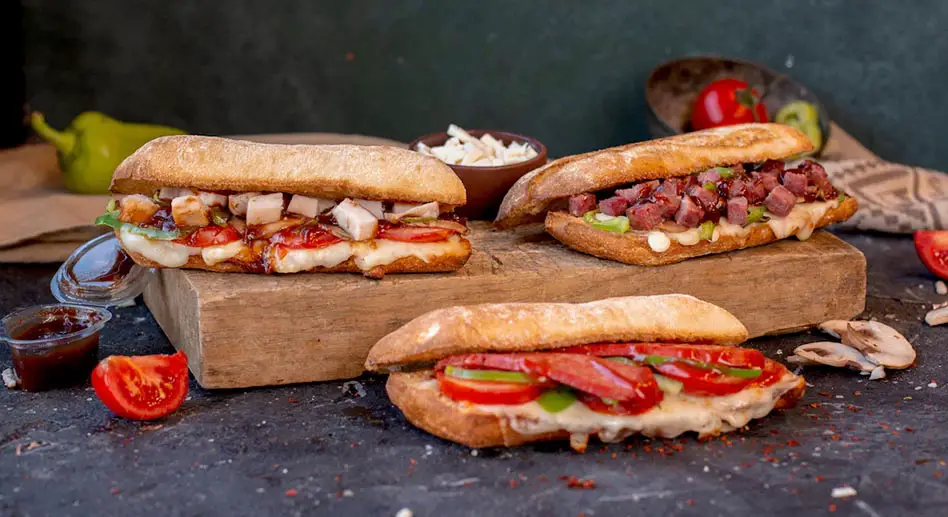 As mentioned, the uses for a panini press go beyond sandwiches, and you can make many other types of food with them as well. 
Firm fish fillets, like salmon, will grill nicely in a panini press. You can also add vegetables at the same time and cook a whole meal quickly. Of course, it also works well for quesadillas because you need to melt the cheese between the tortillas, and a panini press does that well. 
How To Really Clean A Sandwich Maker (Or A Panini Press)?
If you search for recipes, you'll find that people have used a panini press for everything from bacon to pizza to brownies. Of course, the question remains, do you really want to cook those things this way? 
Most of us have made these other items in different ways without any issue, so it would be good to consider whether you would take out the panini press to make things often or if the novelty would wear off after a while and you'd go back to your old methods of cooking. 
Can You Make A Panini Without A Panini Press?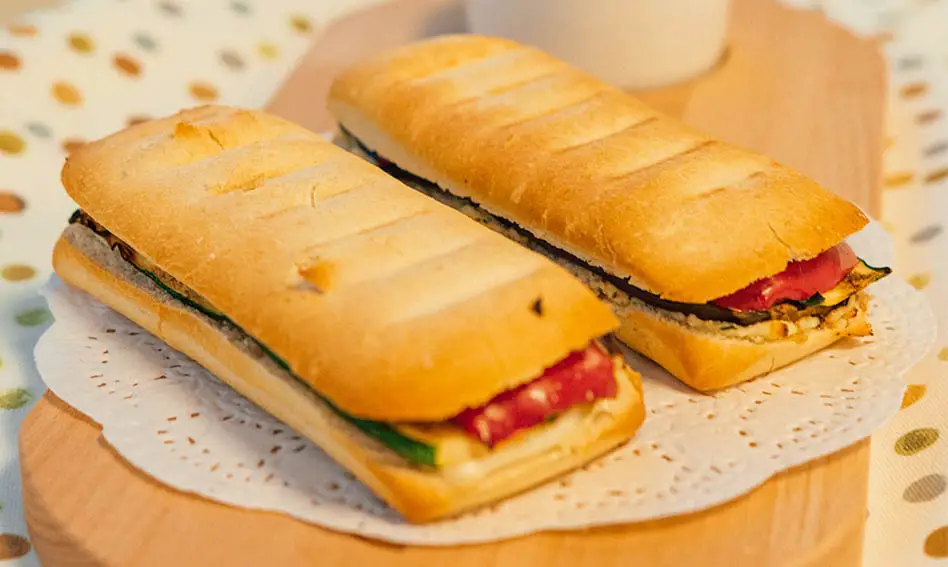 So, do you need a panini press to make the perfect panini? The answer is no. Many methods exist to make a delicious panini sandwich, and most involve using items you may already have in your kitchen. 
The simplest method without a panini press is to use a grill pan. Many people already have this type of pan in their set of cookware (if you don't, you can purchase it here on Amazon | on Ebay). 
So, how to make a panini without a panini press?
Here are a few tips on how to prepare a panini using a simple grill pan you may have on hand:
Heat your grill pan over medium heat. Place the assembled sandwich in the pan and use something heavy to press the sandwich down on the pan. Some of them come with a "press" you can use on top, or if yours doesn't, you can simply use another heavy pan on top as the press.  
If you don't have a heavy enough pan, you can also place a canned good or two on top to add extra weight. 
Grill the panini on the heated pan for 4 minutes on one side, flip it over, and replace the "press." Finish by grilling it for about 4 minutes on the other side as well. 
Once you remove the panini from the pan, the cheese will have melted, and the sandwich will stay together. 
How to prepare a panini sandwiches in an oven?
Using your oven's broiler, you can also make a bunch of paninis at once. This process takes a bit more work, but it's a good way to make sandwiches for a group. 
Line a baking sheet with foil and build the bottom halves of your sandwiches on the sheet.
Place the half sandwiches underneath the oven broiler until the cheese melts and you notice the meat (if any) starts to crisp. 
At this point, add any remaining ingredients, like your mayo or mustard. Then, place the top halves of the sandwiches on the bottoms. Continue to broil the sandwiches until you receive your desired result. You may need to flip the sandwiches a few times during cooking to help them cook evenly.
Can you make a panini on an outdoors grill?
If you have a grill outside, you can make paninis on it by wrapping the assembled sandwich in foil and grilling it for about 4 minutes on each side over medium heat. Use a grill spatula to press down on the sandwich each time you turn it, which will help your panini stay neatly pressed together. 
Cons Of Buying A Panini Press 
We've discussed the positive aspects of purchasing a panini press, such as convenience and quality control. Still, as we also discussed, it's not a necessary tool to make the perfect panini.
Why Does My Sandwich Toaster Grill Stick? – Quick Fixes
Here are a few negative aspects of purchasing a panini press that you might also want to consider. 
You need to invest in a more expensive panini press to make it worth purchasing. Cheaper options tend to break very quickly, sometimes after only a few uses. 
A panini press will need cabinet space or counter space in your kitchen; some are large, bulky, and heavy, so it will take up a good amount of room. 
Some panini presses can be more complicated to clean than a regular pan, requiring removing the grills and wiping down the outside of the press. 
A panini press gives you less control over the texture and taste of your sandwich than a grill or grill pan does. Some cheaper panini press models do not have temperature controls that allow you to make adjustments. 
Many people seem to purchase a panini press on a whim, thinking that they will use it frequently, only to find out that it stays in the cabinet more often than not. Look around the next time you're shopping at a garage sale. There's a good chance you'll find a panini press hanging around among the goods for sale. Unfortunately, it often becomes a novelty item that people realize they don't have the patience to use consistently. 
Considerations If You Do Decide To Purchase A Panini Press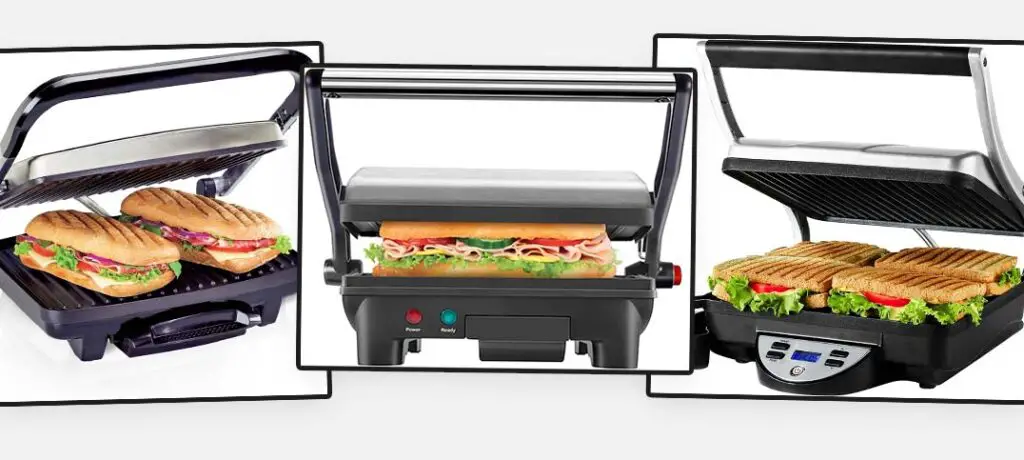 As with any item you purchase for your home, consider whether or not a panini press will make your life easier or if you'll eventually get a return on investment.
Some questions you might want to ask yourself if you're considering adding this appliance to your kitchen include: 
Do I have the budget to purchase a quality panini press that will work well? 
Do I have room to store the panini press in my kitchen when it's not in use? 
How often do I anticipate making paninis or other food items on the press?  
Do I often make thick paninis, or could I get by with a more basic sandwich maker instead?
Do I have the patience to thoroughly clean the panini maker after each use, or would I rather just clean a pan?  
Have I previously purchased kitchen gadgets that I thought I'd use and ended up not using them? 
If you decide to go ahead and purchase a panini press, make sure you choose the best possible one for your budget. This assessment includes checking the features and ensuring it has enough heating capacity to make well-pressed sandwiches. Also, look for a model with sturdy plates that come apart easily for cleaning. Some models may even allow you to put the metal plates into the dishwasher. 
Of course, always read the customer reviews to determine what possible faults or issues you may encounter when using the specific press. Look for one that receives consistently positive reviews on function, durability, and ease of cleaning. 
The Verdict: Is It Worth It To Get A Panini Press?
No doubt that panini makers would not be so popular if many people didn't love to use them. There's definitely a market for this versatile appliance, and many people find it makes delicious restaurant-worthy paninis. 
A look at the reviews of some of the most popular options on the market suggests that people enjoy the convenience of setting the sandwich in the press and not having to watch over it. They also like that the panini press tends to heat up fast and make the sandwiches quickly, which is excellent for an easy meal. 
Sandwich Maker vs. A Panini Press (Which One Is Better For You?)
However, some claim that the panini press makes a bigger mess of oil than you would get cooking the sandwich differently. Also, some others say that the sandwiches stick to the grill plates and make a big mess (we have an excellent quick guide on how to deal with just that).
Our verdict is that a panini press is not a necessary kitchen appliance but can be a nice luxury item for people with the budget and the space to store it. If you don't decide to purchase a panini press, you can still make delicious grilled sandwiches at home. 
Here Are The Panini Presses We Recommend: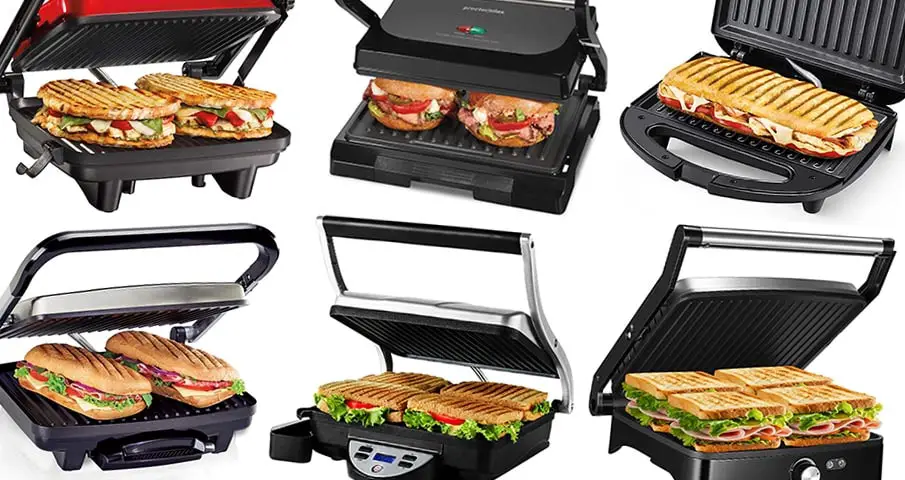 Where can you get a quality panini press? Well, we advice you to take a look at these over on Amazon and Ebay, here are some links for your convenience:
| Ovente Panini Press: | Hammilton Beach Panini Press: | Ovente 4 Slice Panini Press: |
| --- | --- | --- |
| | | |
More panini presses on Ebay: