Many of us are wondering, will pre-made sandwiches get soggy overnight? Will a sandwich be good to eat the day after preparing it? What is the best appropriate way to store your sandwich so it does stay fresh? These are the types of questions a lot of people seem to ask, and for a very good reason. You may just want to know if preparing your food a day in advance is a great idea or not, especially if you are busy. We are here to help you with all of that.
[this article features Ebay & Amazon affiliate links]
Will sandwiches keep overnight?
A sandwich can easily stay fresh overnight if you prepare and store it properly. What a lot of people don't realize is that sandwiches can easily get soggy in storage especially if you use a lot of warm or damp ingredients. When you prepare a sandwich, you want the ingredients to be fresh and ideally either cold or at the room temperature. Warm ingredients can give off dampness over time because of the condensation process.
The way you store your sandwich also matters. If you wrap the sandwich in a plastic wrap or put it in a ziplock bag before you refrigerate it, then the sandwich will keep fresh and maintain the flavor overnight.
This is actually the ideal way to store your sandwich and it works incredibly well. Of course, you don't really have to prepare your sandwich the night before. There are some alternatives, and maybe the best one is to just pack the sandwich components separately. Then you are able take everything out from the fridge and quickly assemble it at lunchtime. You can use separate plastic boxes or separate pieces of foil for this. It's a clever idea and one that works better than you might expect. Which is why it's totally worth testing out.
If you still choose to prepare it the night before, a good idea is to use condiments and spreads – this may be quite counterintuitive as you might think that those will make your sandwich even more soggy in the morning. Things like hummus, pesto, mustard and mayo however, are playing a major role when it comes to keeping sogginess away. These are pretty much like a barrier that will keep the extra moisture from going into the bread. Using larger amounts of butter can help with that just as well.
How long will my sandwiches stay fresh?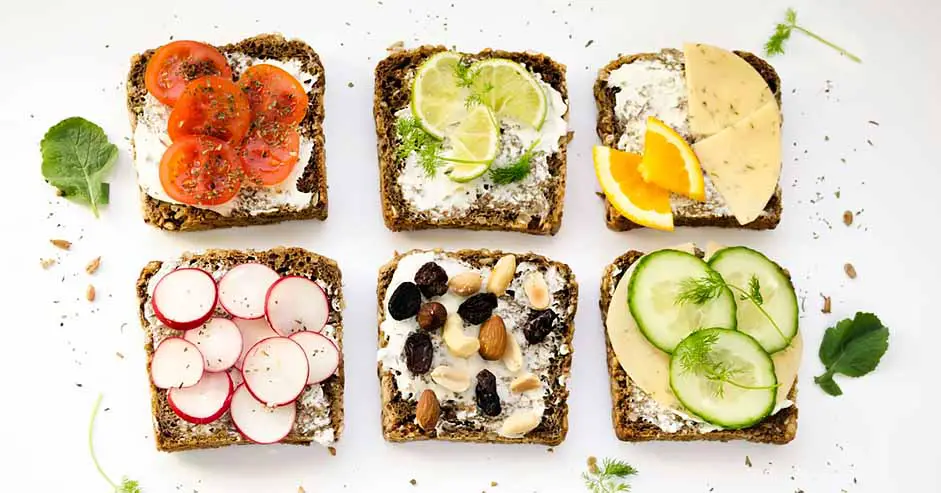 If you were wondering how long will your sandwiches stay fresh, the short answer is – a few days if refrigerated, and usually no longer than one night if just left out of the fridge under some kind of cover. If you prepare the sandwich properly, add some thicker spreads and then insert it in the fridge, the sandwich should be ok for around 3 days. Of course, you are still advised to assess it's freshness once you take it out of the fridge.
For the most part most sandwiches will easily retain their freshness for up to 2-3 days when refrigerated properly. We still do recommend you eat your sandwich right away and don't let it sit for more than one day. If you do, the chances of it not being suitable to eat significantly increase with every day that passes.
Will grilled sandwiches and toasties keep overnight?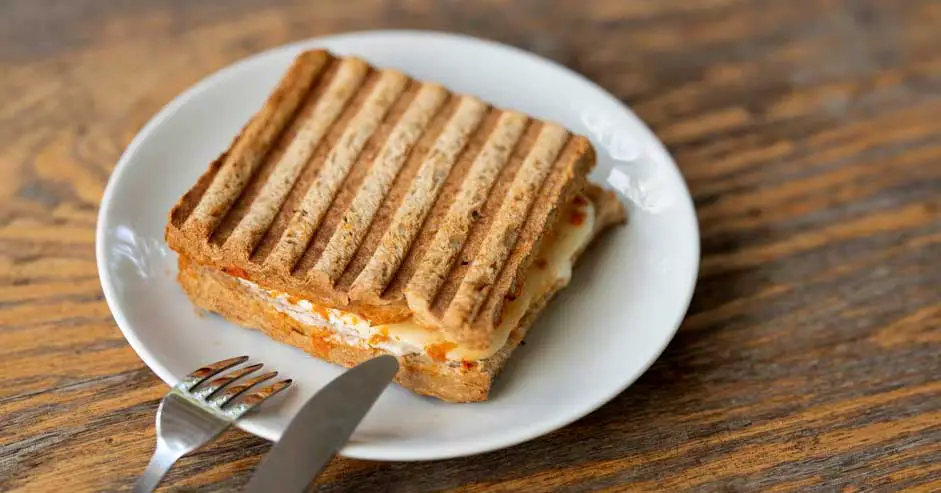 In case you were wondering if grilled sandwiches will keep overnight the short answer is yes, if stored properly. Generally, if you leave any grilled sandwich at the room temperature, it will be best to eat for around 1.5 hours. However, if you store your grilled sandwiches or toasts in the fridge and you add a protective foil on top of it, then it will last for around 2-3 days just as a regular sandwich.
The main thing here is, grilled sandwiches, toasties, grilled cheese and generally all kinds of grilled or toasted bread are just not so great when it comes to taste after being refrigerated and later reheated.
Why Does My Sandwich Toaster Grill Stick? – Quick Fixes
If you absolutely have to store a grilled sandwich or a toast overnight, you can easily do it in the same way you would store a regular sandwich – wrap it in foil and put it in the fridge.
As we mentioned above, you always want to eat your sandwich as quickly as possible. If you refrigerate it, then eating the sandwich within the next 24 hours is ideal. It will retain the reasonable level of freshness with ease. You always want to take your time here and ensure you store the sandwich properly, especially if you don't eat it right away. If you just leave the sandwich at room temperature overnight (grilled or not), then it might simply not be good to eat the next day.
What is the best way to store sandwiches?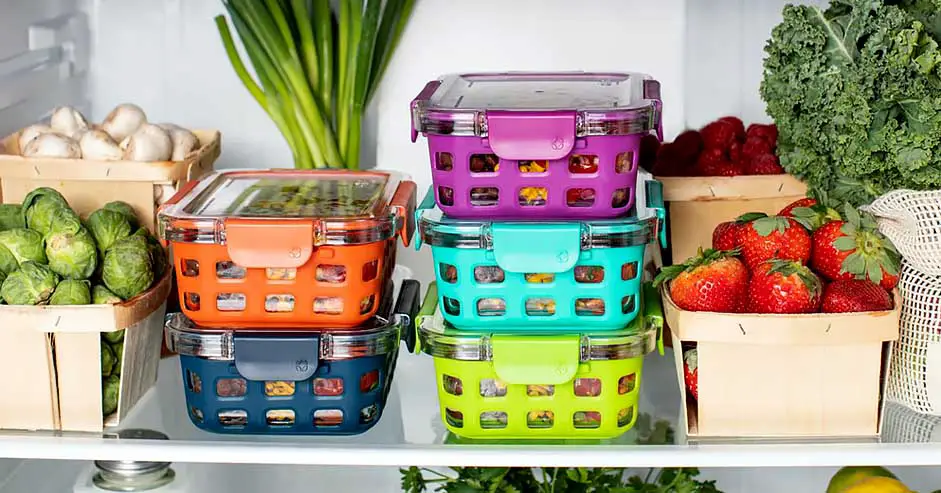 Best ways of sandwich storage and tips on storing your sandwiches:
Wrap your sandwiches in plastic or aluminum foil before refrigerating.
Alternatively, use an airtight container for storing your sandwiches in the fridge overnight. Such as the classic

ziplock bag.

To prevent your sandwiches from getting soggy, toast the bread you are using. The process will remove most of the moisture from the bread so it won't get damp that fast.
You can also consider using any kind of flatbread (such as tortilla) instead of your regular sandwich bread or toast bread, since these kinds of bread tend to last longer in storage and are less prone to soaking dampness from the air than regular white bread.
Freezing sandwiches can also be an option. Wrap your sandwich and put it in the freezer and it will keep longer than a sandwich stored in the fridge. Keep in mind that not all sandwich ingredients may freeze well (and taste well afterwards), this is however beyond the scope of this article.
You can also use sandwich bags when refrigerating your sandwiches. These are a more convenient alternative to the plastic or aluminum foil, and you can easily put them in your bag directly after taking them out of the fridge.
Check out also: Top 6 Reasons Why You Really Need An Air Fryer!
The conclusion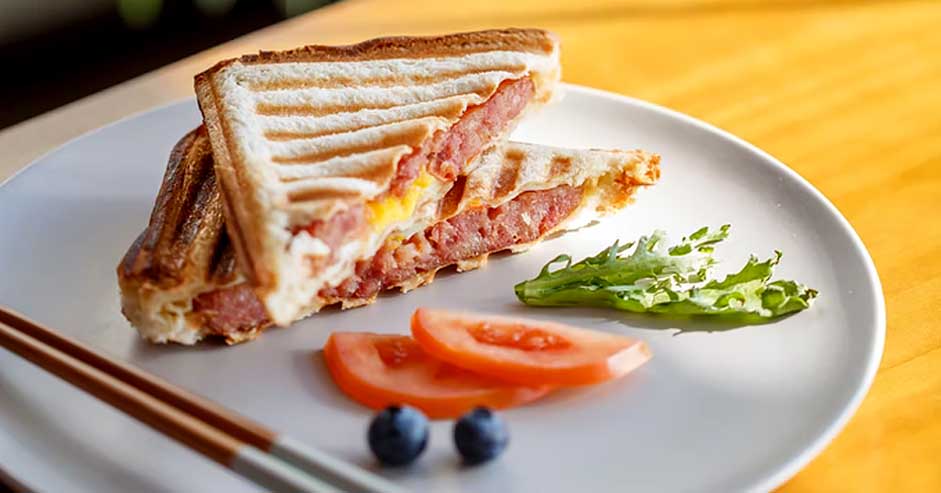 Preparing your sandwiches the day before can be very convenient, and the reality is that both regular sandwiches and toasts can last for quite a while if you store them properly. Make sure that you use the right ingredients and use appropriate containers we mentioned to prevent your sandwiches from getting soggy and going bad too soon. We also strongly recommend using sandwich bags or airtight containers – these are very convenient when you need to quickly grab your sandwiches from your fridge and hurry to the office, university or school. Follow all the tips listed above and you won't have a problem keeping your sandwich fresh for more time than you would expect!
Main article photo: Mae Mu