Looking for the perfect meat snack to get to satisfy your meat lover cravings? Check out our list of the top 10 absolute best meat snacks you can get online right now! From classic beef jerky to spicy pepperoni sticks and savory salami, we've got you covered. Discover new favorites like biltong, teriyaki beef sticks and even tightly packed meat bars in lots of unique flavors – all of these are available on Amazon with fast delivery! Don't miss out on this ultimate guide to quick meat snacks!
You might also like: Why Are Avocados So Expensive? – The Main Reasons
[this article features Amazon and Ebay affiliate links]
1. Bacon Jerky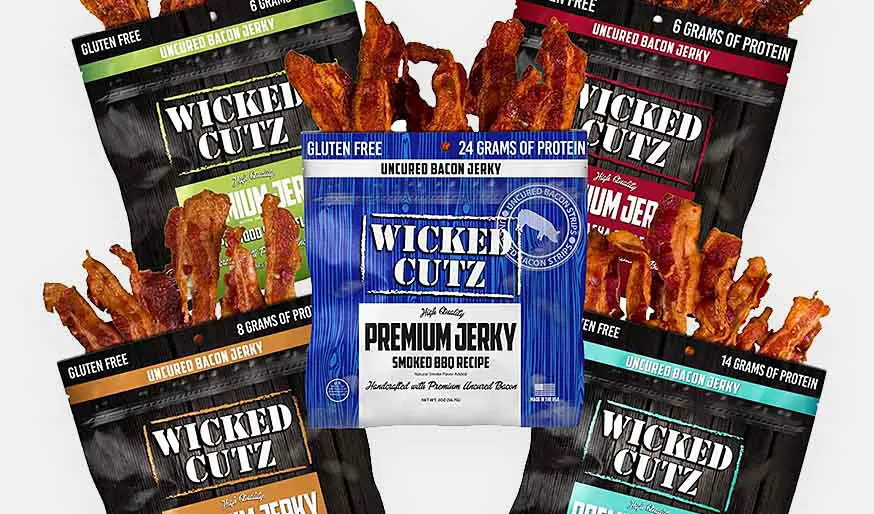 Bacon jerky is a type of snack made from bacon that has been dried and seasoned with various flavors to create a chewy and savory snack. It is similar to beef jerky or other types of meat jerky but is made from bacon instead of beef or other kinds of meat.
The process of making bacon jerky typically involves marinating slices of bacon in a mixture of spices, sugar, and other flavorings. The bacon is then dehydrated at a low temperature until it becomes chewy and dry, similar to beef jerky. The result is a tasty and protein-rich snack that is a popular choice among all the meat lovers out there!
2. Biltong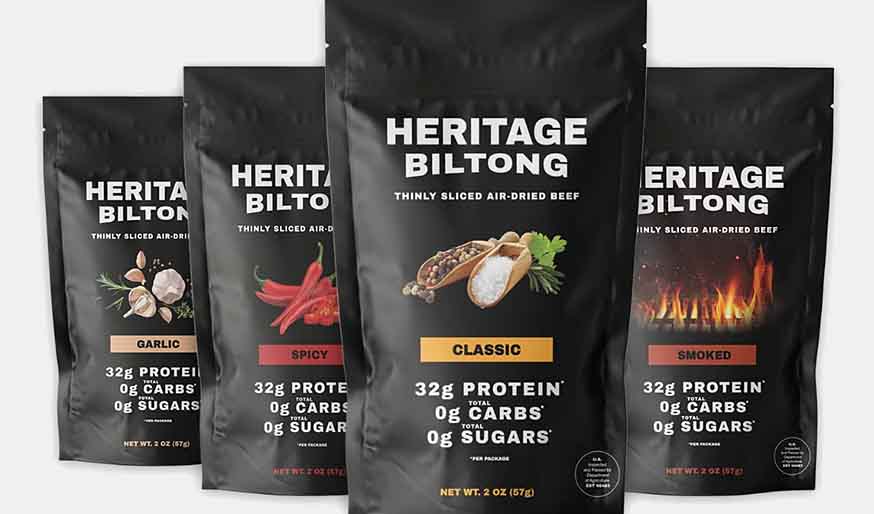 Biltong is a popular meat snack that is really popular in Southern Africa countries. It is kind of similar to beef jerky, but with a few key differences when it comes to the preparation process and taste.
Biltong is made from lean cuts of beef, typically top round or silverside, that are marinated in a mixture of vinegar and spices like coriander, salt, and black pepper. The meat is then air-dried in a cool, dry place for several days, until it dries out. If you haven't tried it yet, you really should!
3. Meat Bars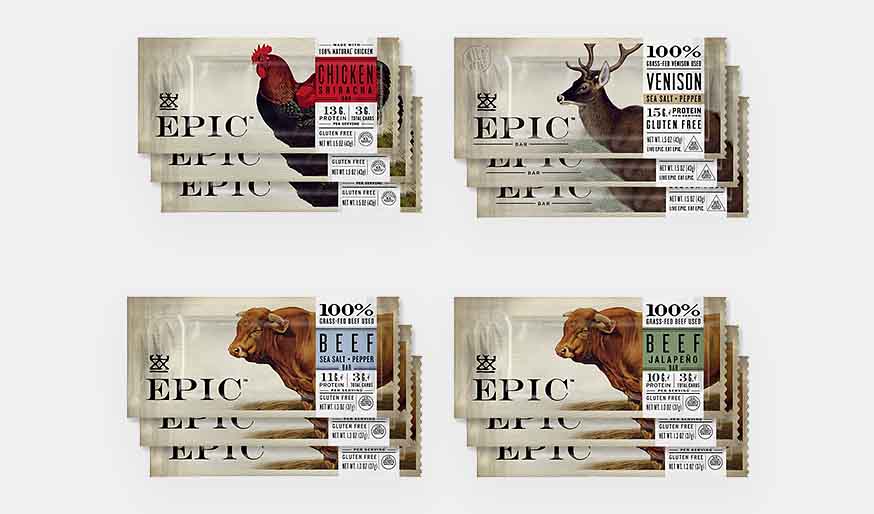 Meat bars are a relatively new type of meat-based snack that has gained popularity in recent years as a convenient, on-the-go protein source. They are similar in concept to energy bars or granola bars, but instead of being made with nuts, grains, or fruit, they are made primarily with meat with different extras mixed in.
Meat bars can be made from a variety of meats, including beef, pork, chicken, and turkey, and are often combined with other ingredients like pepper, sea salt, jalapeno peppers or dried fruit, to create and mix lots of different flavors and textures. They typically come in individually wrapped packages, making them easy to carry in a purse or backpack and enjoy on the go. Definitely worth looking into!
4. Pepperoni Sticks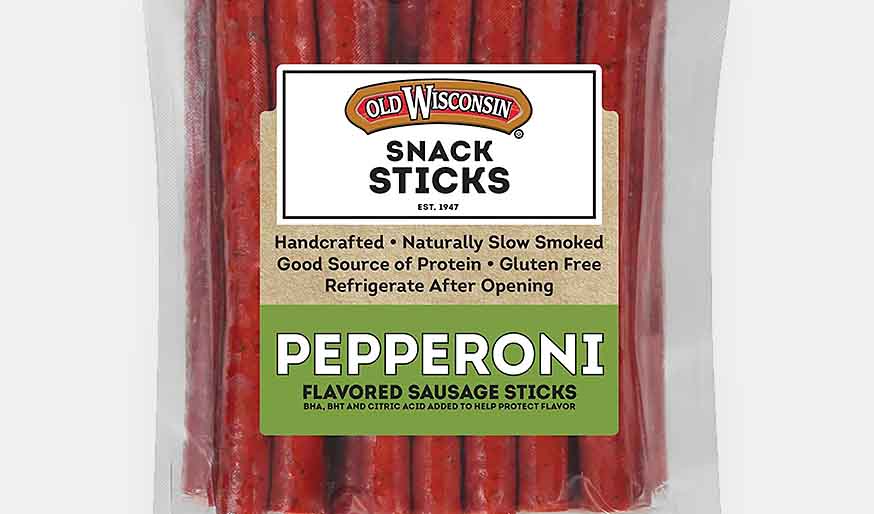 Pepperoni sticks are a popular type of cured meat snack now commonly found in many parts of the world. They are typically made with a combination of pork and beef just as regular pepperoni. Different kinds of pepperoni stick flavors come from seasonings like paprika, chili powder or garlic that are mixed into the meat during the production process.
Pepperoni sticks are one of the most popular and widespread meat snacks out there. Simple and tasty – perfect addition to your lunchbox!
5. Mini Fuet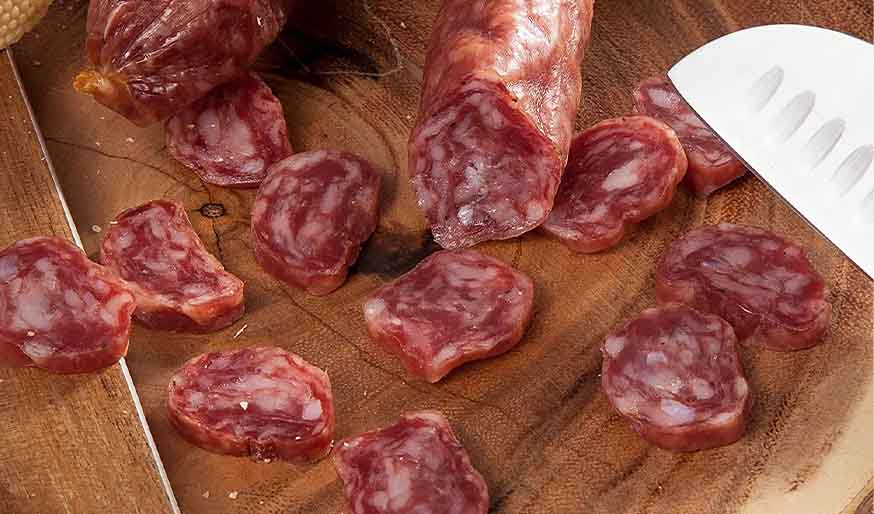 Fuet is a traditional Catalan dry cured sausage made from pork meat. The sausage is stuffed into a natural casing and air-dried for several weeks until it becomes firm and chewy.
Fuet is a original and unique kind of sausage that can be served as a snack or used in cooking. It is commonly sliced thinly and served as an appetizer, often paired with bread or cheese. Perfect for cheese boards and cheese baskets! It can also be used in salads, sandwiches, or as a topping for pizza. It is also widely distributed in its smaller form, as a quick and tasty meat snack. Mini fuet sausages are one of my favorite meat snacks out there!
6. Beef Sticks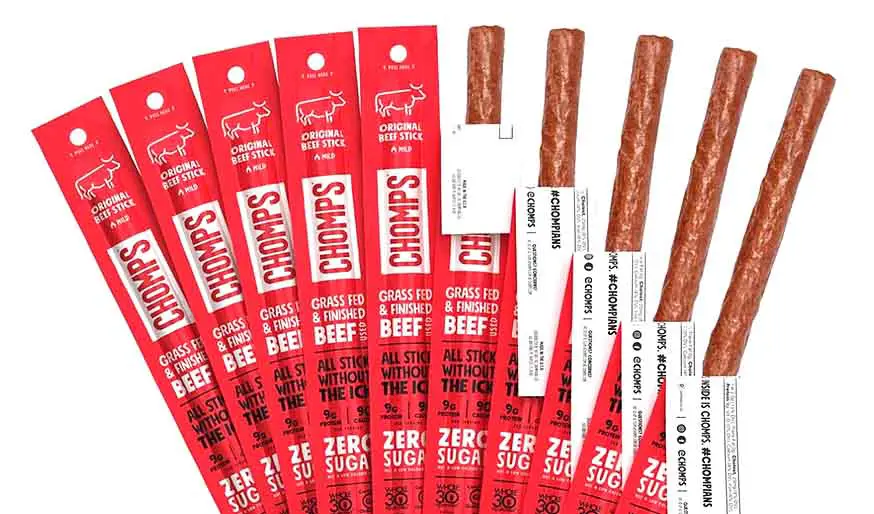 Beef sticks are a meat snack that is probably the second most popular one right after the classic beef jerky. They are made by blending beef with various spices and seasonings, such as salt, pepper, garlic, and paprika. There are so many different flavors out there!
Beef sticks are a popular snack food and are often sold in convenience stores, gas stations, and supermarkets. They are a convenient and portable source of protein that can be enjoyed on-the-go or as a quick snack. They are also a popular choice for outdoor activities such as camping or hiking, as they do not require refrigeration.
7. Landjaeger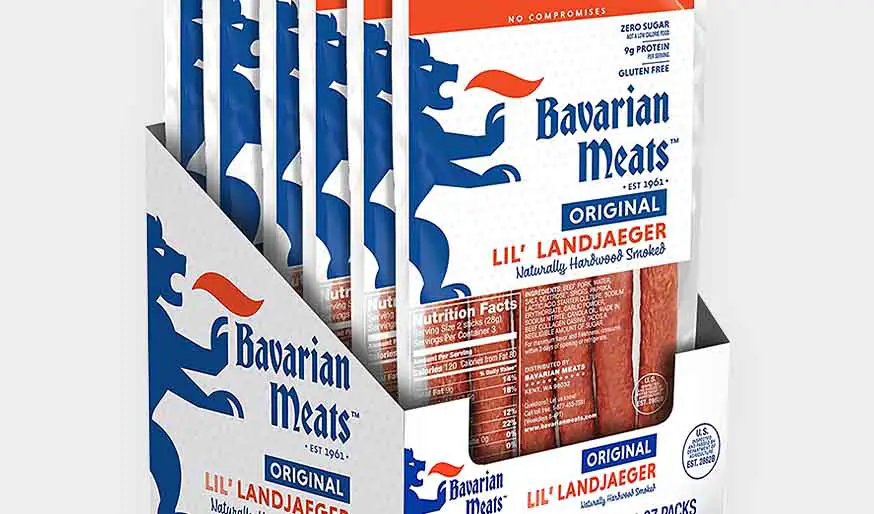 Landjaeger is a type of dried and cured meat originating from Germany and Austria. It is traditionally made from a blend of beef and pork, although some variations may include meats like venison or elk. Landjaeger can be seasoned with spices like salt, pepper, and caraway seeds, and then cured for several weeks to create this classic delicacy.
After the curing process, the meat is smoked and dried, which gives it a distinctive flavor and texture.
8. Teriyaki Beef Sticks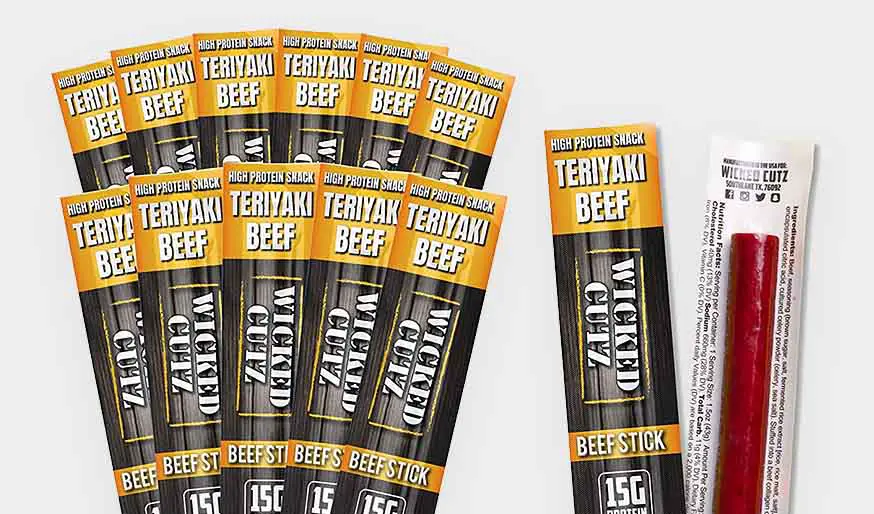 Teriyaki beef sticks. If you're bored of regular beef sticks, you've gotta try these ones! Sugar, soy sauce, sesame seed oil come together in a form of marinated jerky sticks that will surely leave you wanting more.
Teriyaki beef sticks are essentially another interesting original variation on the well-known loved and tested beef stick formula. If you haven't already, we highly recommend you try them!
Meat snacks – so many to choose from!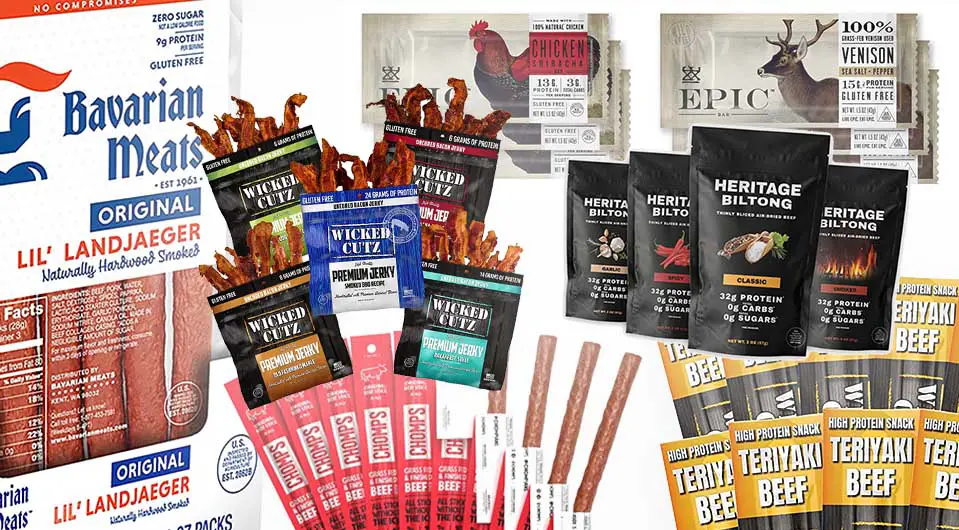 There is a wide variety of delicious and satisfying meat snacks out there, available to suit any taste. From the classic beef jerky to the spicy pepperoni sticks, and the savory fuet, these meaty treats can satisfy your hunger and cravings anytime and anywhere.
Don't be afraid to try new flavors and types of meat – in fact, if you're a true meat lover, we do recommend you to try every single item on this list! With this ultimate guide to the top 10 absolute best kinds of meat snacks, you'll never have to worry about finding the perfect and unique snack again. Enjoy!
Check out also: Oven Baked Polish White Sausage Recipe (Simple 'n Tasty!)