Should you get yourself an egg cooker? Well, to figure that out, we've prepared for you a detailed and comprehensive guide to modern egg cookers and egg boilers. Let's begin!
There is a gadget for almost every task you can think of in the twenty-first century, even for boiling eggs. Doing so in the traditional way with a pot full of water is a task that requires your constant attention to get it just right. Egg cookers on the other hand are almost fully automatic and they let you just sit back and know that the eggs are going to be done just how you want them. But is it really so? Let's investigate!
Automatic egg cookers are becoming an increasingly popular kitchen appliance, designed solely to simplify the egg boiling process, but are they really worth it? We will now look at the pros and cons of most popular egg cooker models, so that you can decide whether or not they're the right appliance for you and your kitchen.
[this article features Ebay & Amazon affiliate links]
See also: Are Food Dehydrators Worth It? – Let's Investigate!
What are egg cookers really?
An automatic egg cooker (sometimes also called an egg boiler) is a countertop device that is designed to boil eggs fast and without using much water. It generally has two main components: a small water reservoir to fill with water and an egg tray for inserting eggs. It cooks the eggs by utilizing steam that is created when the water boils and circulates throughout the cooker.
The egg cookers most of the time come with a small cup that is used to measure the precise amount of water that needs to be added before each use. After adding water, you only have to insert the eggs and push the start button. Now, simply wait for the appliance to finish cooking the eggs.
Most egg cookers also make some kind of a sound when the eggs are done, so you don't have to worry about constantly checking on it and monitoring the boiling process.
It also means that your eggs will always be perfectly cooked without any guesswork, which honestly is the thing that tires me in the traditional process the most (as trivial as it is).
Depending on your needs, you can choose an egg cooker that cooks 4, 6 or even 12 eggs at once. There are a lot of different models to choose from!
So, how long does it take to cook the eggs in an egg cooker? Generally, most egg cookers can get the job done in just a few minutes from start to finish depending on how you want the eggs done, which is unsurprisingly about as fast as the traditional method.
So, Are egg boilers any good? Let's take a look at some more advantages and disadvantages of our peculiar egg-cooking machines.
Piercing the eggs – how & why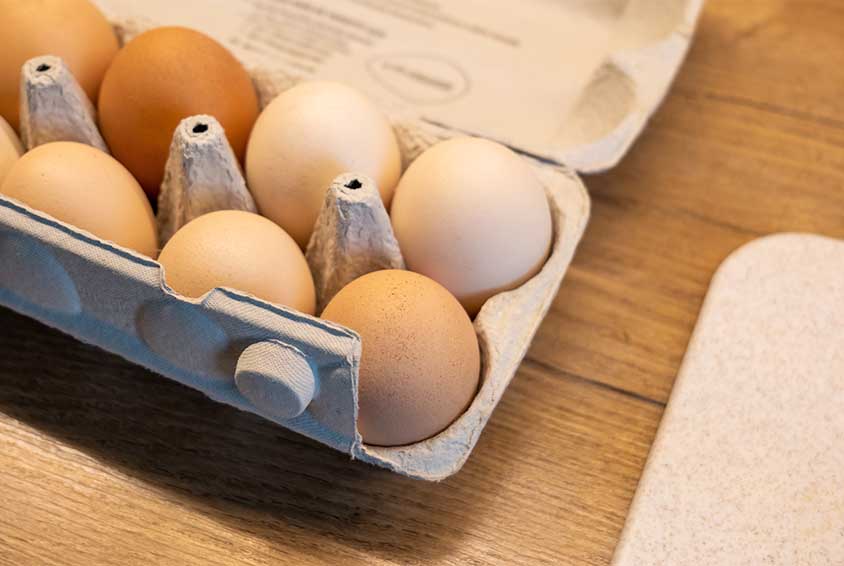 As we've already mentioned, most if not all egg cookers will actually come with a neat little accessory – a small water measuring cup with an in-built egg piercer (usually a little spike on the dented bottom of the plastic cup).
The cup, as you've learned, is used for measuring the exact amount of water that is needed to cook the eggs to your desired level of doneness. But what's the big idea with piercing the eggs you ask? Well, the purpose of this unexpected move is to first – make sure that the pressure in each egg won't rise abruptly during the cooking process, second – making the eggs a bit easier to peel once they're done cooking.
In very rare cases, if you don't pierce the eggs before cooking them in an egg boiler some of them might crack or "explode". Although this might sound quite scary, the only thing you have to worry about after that is the rather unpleasant cleanup process.
Benefits of using an egg cooker – quite a few!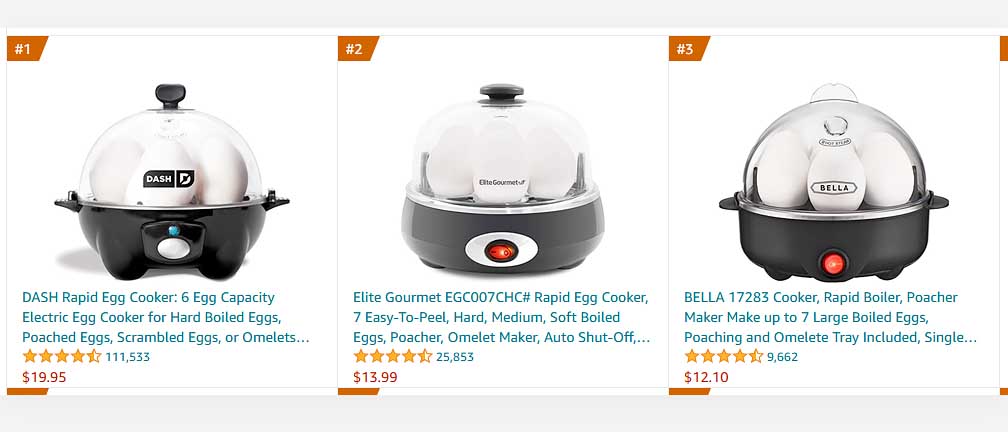 An egg cooker may be the way to go if you're looking for a way to cook eggs quickly and with ease. Here are some of the benefits that an egg cooker can offer:
• Speed & Convenience – Egg cookers are designed to provide a set-it-and-forget-it approach to boiling eggs.
• Consistency – An egg cooker can ensure that all your eggs are cooked simultaneously and to the same level of doneness.
• Versatility – Egg cookers are not just for boiling; some more advanced models are equipped with accessories that allow you to make omelets and poached eggs and also allow you to steam vegetables, hot dogs, and more.
• Ease of use – Most egg cookers are designed to be easy to use, with the one-touch/one-click operation, so you can get your boiled eggs ready in minutes.
• Cost-effectiveness – Egg cookers are generally more affordable than other kitchen appliances and can be a great addition to your kitchen without breaking the bank.
Drawbacks of egg cookers – honest opinion
While egg cookers are a great appliance for boiling eggs, there are some drawbacks to consider here.
• Space issues – Egg cookers are usually quite bulky so they can take up a lot of counter or storage space. If you're short on kitchen space, an egg cooker may not be your best option. In addition, the boiler may hold anywhere between four and six eggs which is not a lot.
• Limited usage – Some egg boilers can only be used for boiling eggs. If you are looking for an appliance with more versatility, it may be worth investing in a multi-purpose egg cooker or another type of kitchen appliance.
What are your options? – Our favorite egg cookers
Here are the three most popular egg cooker models on the market that we found to be the most worthwhile to look at as of recent. As their operation principles are almost exactly the same, your choice between them can be based purely on their size and aesthetics. Take a look.
Final Thoughts – our take on egg cookers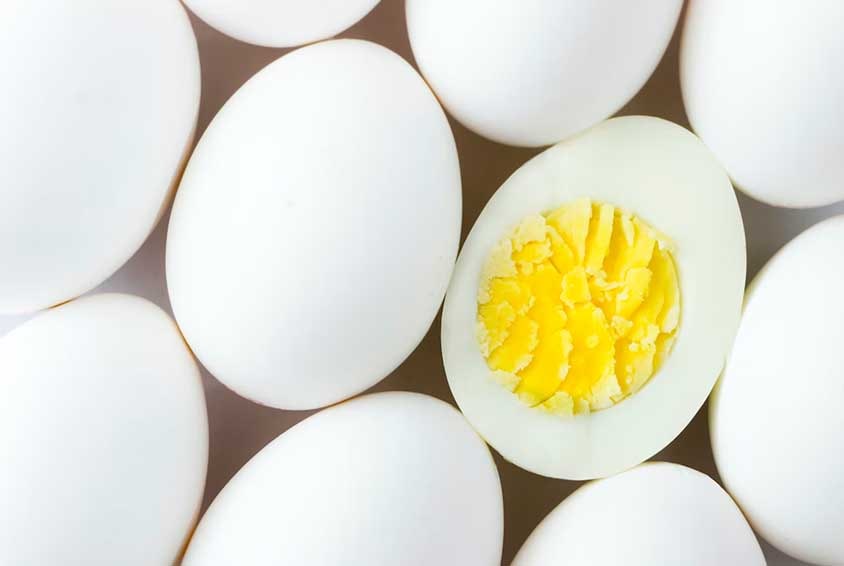 The popularity of egg boilers is quickly rising, but should you really think about getting one while you can just keep on cooking eggs the traditional way? Our answer is – if only you have the space on your countertop, you should definitely get yourself one! Egg cookers can easily change the way you think about cooking eggs, just because of their set-and-forget working principle.
If you regularly eat boiled eggs and are looking for a convenient and time-efficient way to cook them, then an egg cooker might just be a good investment for you.
When using an egg cooker you will be able to prepare eggs faster, and moreover, this simple and small appliance will allow you to sit back until the cooking process is done, and not worry about having to stand with your eggtimer over the pot and wasting precious time.
Ultimately, it's up to you to weigh the convenience and benefits of an egg cooker against the cost and storage space it would take up in your kitchen.
If we convinced you already, you may as well check the extensive choice of egg cookers available over on Amazon and on Ebay. There are lots of different ones to choose from!
You might also like: First 10 Things to Cook In Your New Air Fryer!