Let's explore the pros and cons of buying a vacuum sealer together. We take into account everything from what you can actually use it for, to the top factors to consider when thinking about purchasing this rather interesting appliance. If you're thinking about investing in a vacuum sealer for your kitchen and you wonder if it's really worth it, we've got you covered!
You might also like: Can Food Go Bad In The Freezer? – Yes – Here Is How To Prevent It
[this article features Ebay & Amazon affiliate links]
1. What can you use a vacuum sealer for?
A vacuum sealer is a pretty versatile tool that can be used for a rather large variety of purposes. Here are some of the most common uses for a vacuum sealer at home:
Basic Food Storage: Vacuum sealing food helps to keep food fresh for longer periods of time by removing air from the food package.
Preventing Freezer Burn: Freezer burn can easily occur if you leave your food products in your freezer for too long. Vacuum sealing food can prevent freezer burn from happening too quickly, and it's really effective at doing that!
Meal Prep & Storage: Vacuum sealing prepared meals can help you save time and make meal planning easier.
Camping and Hiking: Vacuum sealing food for camping and hiking trips can help reduce the amount of space needed for your food and keep it fresh for longer.
Sous Vide Cooking: Vacuum sealing food is used in sous vide style cooking to help to ensure even cooking and prevent moisture loss.
Protecting Non-Food Items: Vacuum sealing non-food items can help protect them from moisture and damage in certain situations. You can get really creative here!
Overall, a vacuum sealer has many uses, but the best thing about it is that it can help you store your food for longer periods of time – both in your fridge and in the freezer!
2. Can you use any bags with vacuum sealers?
Regular plastic bags are not compatible with vacuum sealers – you have to use bags that are actually designated and designed for vacuum sealing. Bags that are specifically designed for this process are made of thicker and more durable materials that can withstand the vacuum sealing process. Using regular plastic bags or thin food storage bags can result in air leaks, which can compromise the quality and shelf life of your food and make the whole process of vacuum sealing pointless.
Some vacuum sealers are designed to work with specific types of bags, while others are more versatile and can work with almost all bags that are vacuum-sealer compatible. Always check the manufacturer's instructions to ensure that you are using the right bags for your vacuum sealer model.
3. Vacuum Sealing vs. Traditional Storage Methods: Which is Better?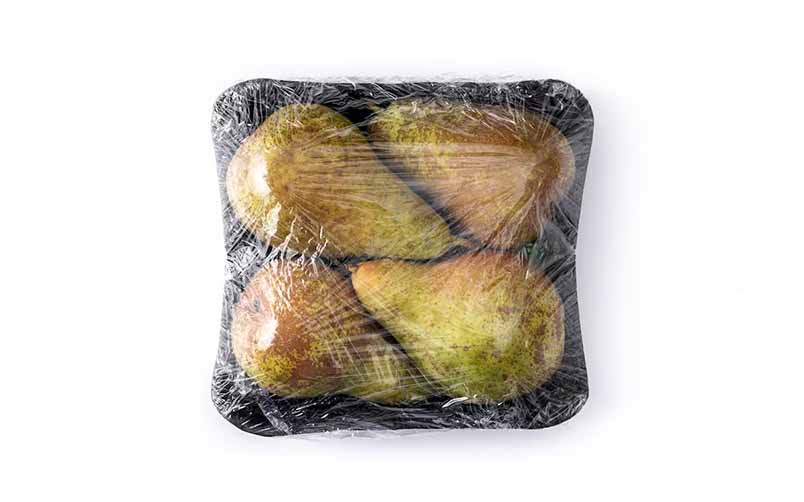 When it comes to storing food at home, there are several traditional well known methods for that. These include using plastic containers, plastic bags, aluminum foil and so on. With vacuum sealing becoming increasingly popular in recent years you might start to wonder how does it differ from the regular ways of storing food that you're already using. So, take a look at the main differences.
Vacuum Sealing
Vacuum sealing is a method of food storage that removes all the air from the bag or container, creating an airtight seal. This helps to prevent/slow down the growth of bacteria, which can cause food to spoil. Vacuum sealing helps to keep food fresh for longer periods of time, making it a great option for those who like to buy food in bulk or who want to meal prep for the week. It's also the best actual way of preventing freezer burns.
Traditional Storage Methods
Traditional storage methods, such as plastic containers and bags, can also be effective at keeping food fresh. However, they do not involve the act of removing all the air from the storage container, which is what actually makes the food last longer when using vacuum sealed bags. From all the traditional methods, not one is able to create a true airtight seal around your food. The difference is huge!
It's important to note that vacuum sealing is not suitable for all types of food, and there are some things that should not be vacuum sealed – quite a few of these actually especially when it comes to veggies.
4. Does Vacuum Sealing Really Make Food Last Longer?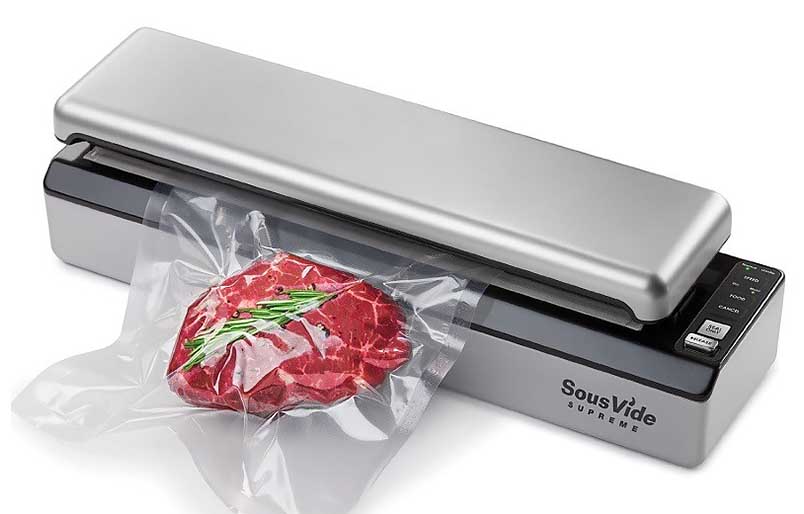 The short answer is yes! Vacuum sealing is an effective way to extend the shelf life of your food. By removing the air from the packaging, you are reducing the risk of bacteria growth and spoilage. On average, vacuum-sealed food can last up to 3-4 times longer than food stored using traditional storage methods.
Still, keep in mind that vacuum sealed food can also go bad, it will just take much more time when its prepared and stored properly. It's still important to follow proper food safety guidelines and to store your vacuum-sealed food at the appropriate temperature.
Check out also: Are Food Dehydrators Worth It? – Here Is Our Honest Take!
5. Top Factors to Consider When Buying a Vacuum Sealer
If you're considering buying a vacuum sealer, there are several factors to keep in mind to ensure you get the best value for your money. Here are some of the top factors to consider when buying a vacuum sealer:
Type of vacuum sealer: There are two main types of vacuum sealers – handheld and countertop. Handheld vacuum sealers tend to be more portable and less expensive, while countertop vacuum sealers can be more versatile and easier to use.
Bag compatibility: Make sure the vacuum sealer you choose is compatible with the type of bags you want to use. Some vacuum sealers only work with specific bags, while others are more versatile and take in every bag that's designed as generally "vacuum sealer compatible".
Sealing strength: A vacuum sealer's sealing strength determines how well it can seal bags and prevent air from entering. Look for a vacuum sealer with a strong sealing strength for better preservation.
Ease of use: Consider how easy the vacuum sealer is to use and clean. Some models have more complicated controls and require more maintenance than others.
Price: Vacuum sealers can range in price from under $50 to several hundred dollars. Consider your budget and how often you plan to use the vacuum sealer before making a purchase. See the Best Vacuum Sealers Here on Amazon.
6. So, Here are 5 Final Reasons You Might Actually Need a Vacuum Sealer
If you're still on the fence about whether to buy a vacuum sealer, here are some final reasons that might sway you:
First and foremost, if you buy food in bulk, a vacuum sealer can help you store it for longer periods without the risk of spoilage. Second, did you know that vacuum sealing is a great way to marinate meat as it allows the marinade to penetrate deep into the meat? Yes, that's another thing you can do using this neat appliance. Third, if you want to store food for a longer period, vacuum sealing is a great option as it keeps food fresh for up to five times longer than traditional storage methods. Lastly, vacuum sealing can also be used to keep various non-food items dry and safe if you'd ever need that kind of functionality on hand.
These are just a few great uses of a vacuum sealer at home, but you can get much more creative with it if you'd like to!
7. Our Recommended Vacuum Sealers
After considering all the factors mentioned above, we have compiled a list of the top vacuum sealers on the market, available right now. These recommendations are based on our own research and testing, as well as customer reviews and ratings.
Photo
Vacuum Sealer
Features
Price
Links
Bonsenkitchen Food Sealer
Budget vacuum sealer, good for the price.
$

– Get It On Amazon

– Get It On Ebay

FoodSaver FM5200
Automatic bag detection, built-in cutter, handheld sealer, marinate mode, dishwasher-safe drip tray
$$$

– Get It On Amazon

– Get It On Ebay

NutriChef PKVS50STS
Professional automatic vacuum sealing, digital touch control panel, starter kit included, compact design
$$$$

– Get It On Amazon

– Get It On Ebay

GERYON Vacuum Sealer
Another great budget option, affordable starter kit, compact design, lightweight
$$

– Get It On Amazon

– Get It On Ebay

Nesco VS-12
Double vacuum pump, digital control panel, roll storage compartment, bag cutter, seal-only option
$$$

– Get It On Amazon

– Get It On Ebay

These vacuum sealers offer a range of features and prices to fit any budget and need. Whether you're a home cook or a professional chef, investing in a quality vacuum sealer can help you save money, reduce waste, and keep your food fresher for longer. Happy sealing!
You might also like: 8 Absolute Best Meat Snacks Out There (Tasty!)
Main article photo: yourbestdigs